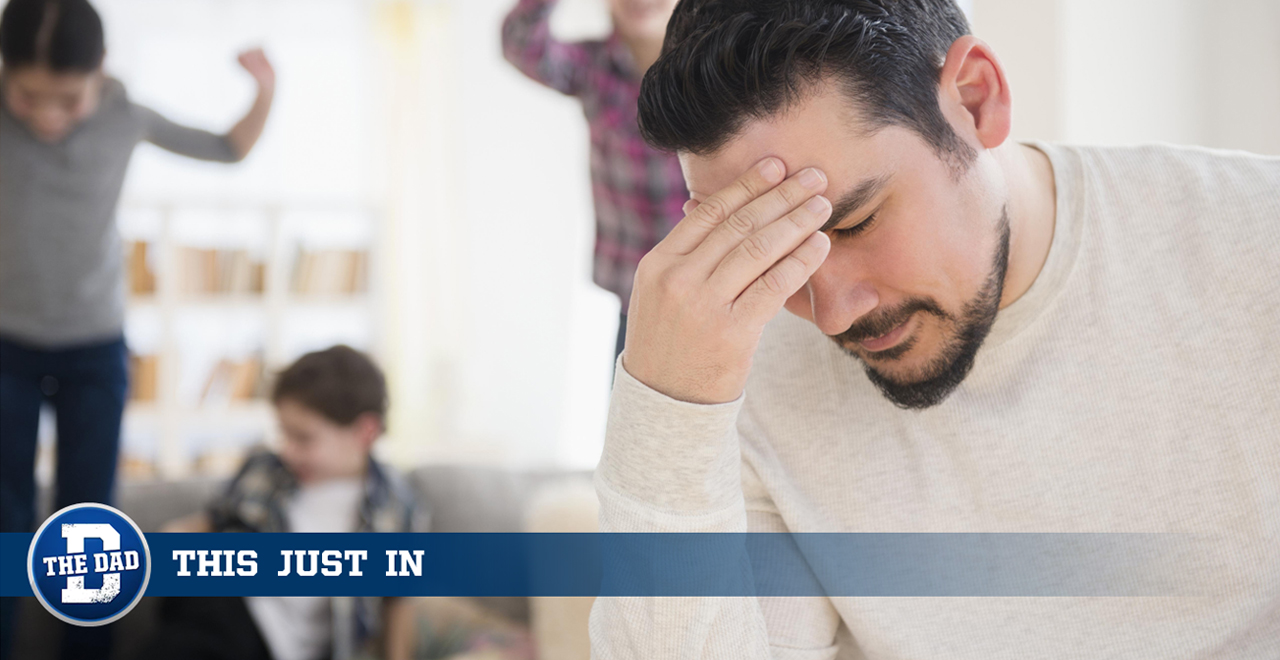 Credit: Getty/JGI/Jamie Grill
BALTIMORE, MD – For dads all throughout the country, this Father's Day is unlike any in recent memory. Take for instance 36-year-old Cal Bordick, a dad who's quarantined with his family and has no choice but to spend Father's Day this year with his kids.
"On a normal Father's Day I'd be out eating BBQ or watching the Orioles with my friends, but this year I've been celebrating by spending the last thirty minutes chasing my son around to get him to take a bath," said Cal, who unfortunately hasn't been afforded the typical Father's Day hall pass to be off parent duty while stuck in quarantine.
Even though Cal's spouse told him he could have some privacy if he wanted to video chat with his friends as a small consolation, Cal knew it was a futile effort since his kids would just throttle the internet connection playing on their iPads, leaving Cal no choice but to grit his teeth and settle in for sixteen uninterrupted waking hours of time with his kids.
"I love my children and wouldn't want to spend Father's Day any other way," Cal continued, wistfully starring at his golf clubs in the corner of the den that he hadn't had the chance to bust out this season.
While Father's Day may not have been all Cal hoped it would be this year, his family promised him that next year he would get a two-day long celebration to make up for it. Though let's be honest, when that time comes around chances are they'll conveniently forget.
Despite being completely plausible to parents, THIS JUST IN is satire and intended for entertainment purposes only. For more stories like this one click here.