McDonald's Spicy Chicken McNuggets Announcement Gets Roasted by Wendy's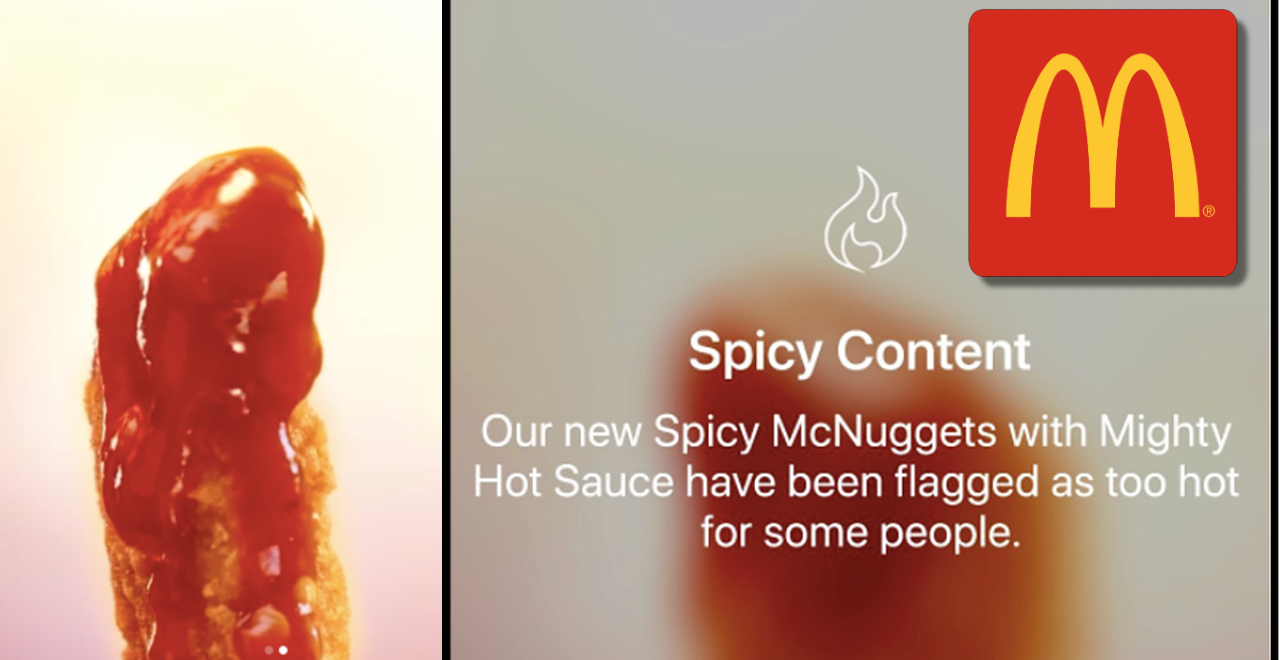 It's never too early to teach your kids about the value of kindness, help them appreciate nature, or increase their tolerance for spicy food so they can one day kill it on Hot Ones. They supported us through our vegetarian phase and now, McDonald's is standing by our side as we prepare to ascend the Scoville scale (also known as the scale used to measure the spiciness of various chili peppers). Though they're far from the first fast-food chain to dive into the world of spicy chicken, these nuggets pack a punch that has much more significance than your standard specialty item.
You see, the McNugget was first offered at all McDonald's locations in 1983. In the nearly four decades since, the menu item has become iconic. The crispy outside, the juicy inside – there really hasn't been much of a reason to change the classic recipe. I mean, why mess with a good thing, right? So they haven't. In 37 years, McDonald's has never released a flavored McNugget – until now.
On September 16th, for a limited time only (all the best things are), McDonald's is releasing a tempura-coated Spicy Chicken McNugget. These hot nuggets will feature both cayenne and chili pepper for the ultimate kick, leaving no taste bud unstirred. If the nuggets themselves don't pack enough heat for you, McDonald's is also releasing their first new dipping sauce in three years – the Mighty Hot Sauce contains crushed red pepper, garlic, and even more spicy chilies.
Linda VanGosen, vice president of menu innovation at McDonald's said in a statement, "As our customers have been asking for Spicy McNuggets for some time now, we couldn't think of a better time to bring them to our menus."
In a time where so much feels out of our control, it's helpful to know that we at least have a say in something. Although, it isn't only about us – menu items featuring spicy chicken have been hugely popular at other fast-food restaurants. Popeyes' insanely popular spicy chicken sandwich was such a hit, the chain sold out of them for two months. Wendy's and Burger King, McDonald's bitter rivals, already offer their own versions of a spicy chicken nugget. In fact, upon hearing the news that McDonald's was jumping on the bandwagon, Wendy's had some choice words for its golden-arched nemesis.
Must have scraped up all of BKs leftovers and slapped mcprice tag on it. https://t.co/mVkvqAPvkH

— Wendy's (@Wendys) August 26, 2020
Dang. Didn't even need the chili peppers to feel that burn. Stop by your local McDonalds on September 16th for your first taste of the Spicy Chicken McNuggets – who knows, if we get lucky, maybe they'll be here to stay.