Spider-Man 3's Working Title Is "Serenity Now"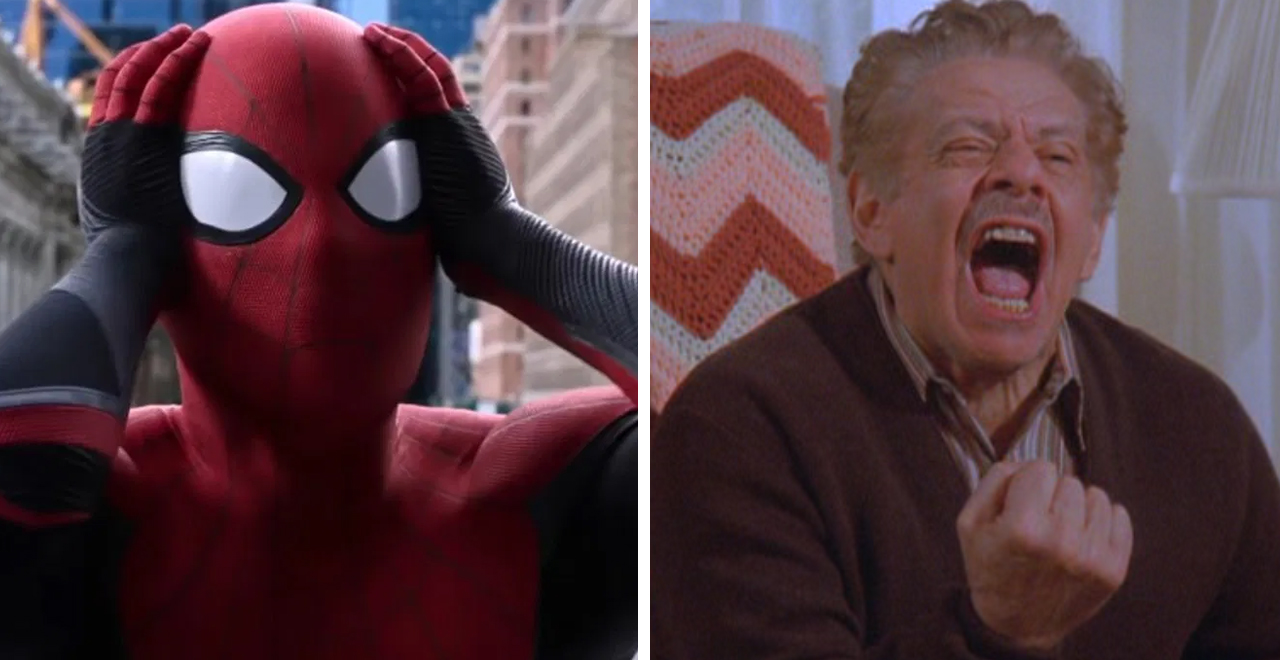 Thanks largely to the Russo brothers, who directed Winter Solder, Infinity War, and Endgame, there is a tradition of MCU movies containing cameos from actors from previous Russo projects. In particular, much of the cast of the cult sitcom Community, where the Russos cut their teeth, have appeared in various small roles.
But it seems that Community isn't the only TV show that creators inside the MCU are fond of.
The third Spider-man movie, which was saved from the brink by the heroic efforts of star Tom Holland and thus kept within the MCU, is not yet filming, but preproduction has begun. And being that any MCU property generates a lot of fan attention, the production of the film is being heavily guarded. It's even using a fake title, so as to keep its secrets hidden from curious onlookers.
This isn't a new development, blockbusters have long used code names and spycraft to keep their scripts and set secrets under wraps. Return of the Jedi went by Blue Harvest way back in the day. But the third Spider-man film is using a reference to a classic sitcom as their pseudonym. And it's not the first time.
Spider-man 3 is being referred to as Serenity Now, a blatant Seinfeld reference. This isn't the first time these new Spidey flicks have used Seinfeld for cover. Homecoming was labeled "Summer of George," Far From Home went by "Fall of George," and "Serenity Now" completes the trilogy.
Aside from being a fun callback to a great episode from the last season of the show, in which George adopts Lloyd Braun's "serenity now" mantra to keep a handle on his temper, it may actually hint at Peter Parker's emotional state for this next movie. Spider-man is likely to be battling more than just bad guys this go-round, as Far From Home ended with Mysterio, and J. Johnah Jameson, outing his identity and labeling him a murderer. Which would be the opposite of every instinct he's ever had.
He may very well find himself repeating "serenity now" over and over as he tries to navigate a new world in which his secret is revealed and the public has turned on him. Here's hoping Peter finds the mindset he needs to vanquish his foes and get back to even steven.
And if he ends up defeating the big bad by making them lick poisonous wedding invitations, Spider-man 3 should win Best Picture.