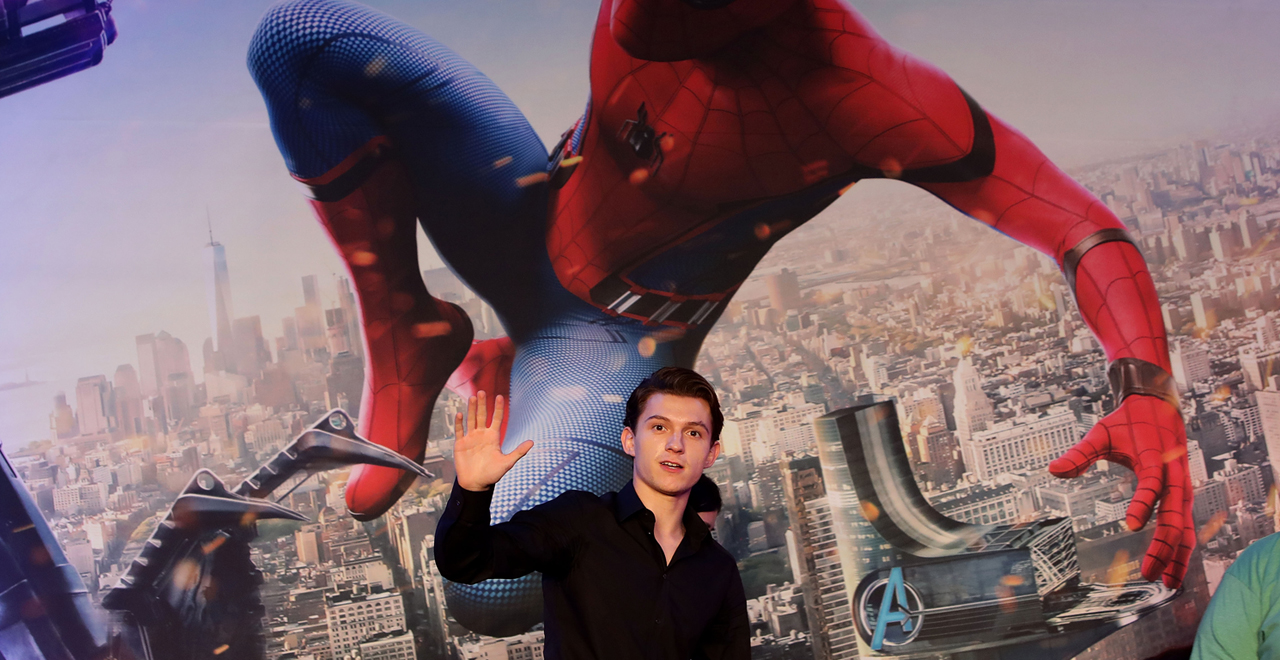 Credit: Getty/Chung Sung-Jun
Not all heroes wear capes. Some of them wear skintight bodysuits. And sometimes they do heroic things when they take those bodysuits off.
Tom Holland, who plays the latest, arguably best, version of Spider-Man in the movies, is one of those heroes. He not only saves the day onscreen, he recently saved the day offscreen as well, especially if you're a fan of the way Marvel has incorporated Spider-man into the Avengers and the Marvel Cinematic Universe.
You may remember earlier this summer when the deal Sony (which owns the Spider character) and Disney (which owns Marvel Studios) fell apart, threatening to keep Spider-Man out of the Avengers, and the MCU, and revert the character's cinematic fate to Sony's control, which, frankly, hadn't worked out that well over the previous decade or so (no offense to Andrew Garfield!). You have also heard that the deal was salvaged last week, and that Spider-man, and Tom Holland, were signed on for one more MCU movie, and one more appearance in a non-Spider-man flick. Thankfully, this Blip didn't last 5 years!
What you may not know is that Tom Holland himself, long a champion of the MCU movies, played a big role in making sure he stuck around.
The Hollywood Reporter broke a story asserting that Holland personally appealed to both Bob Iger, the head of Disney, and to Sony Films Chairman Tom Rothman, for his character to stay put, and for the studios to find a way to work out a deal.
When he appeared at D23, shortly after the deal fell apart, Holland expressed appreciation for the MCU, and then after the expo ended, he immediately began flexing his muscles to save the relationship. He reached out to Rothman, with whom he has an ongoing relationship, especially after signing on to lead Sony's Uncharted movie, and also called on Iger to re-open negotiations.
So not only do we have Spider-Man to thank for helping defeat Vulture, and Thanos, and Mysterio, we can now thank him for resurrecting his own franchise. Tom Holland seems like a very nice young man, much like Peter Parker, albeit with far more impressive dance moves (trust me, my wife made me watch his Lip Sync Battle more than once).
He's also a great ambassador for the MCU, and while he's such a good fit for the character of Peter Parker that he would surely help make a Sony-led Spider-man production succeed, it's nice to know he'll remain a part of the Avengers for at least a little while longer.