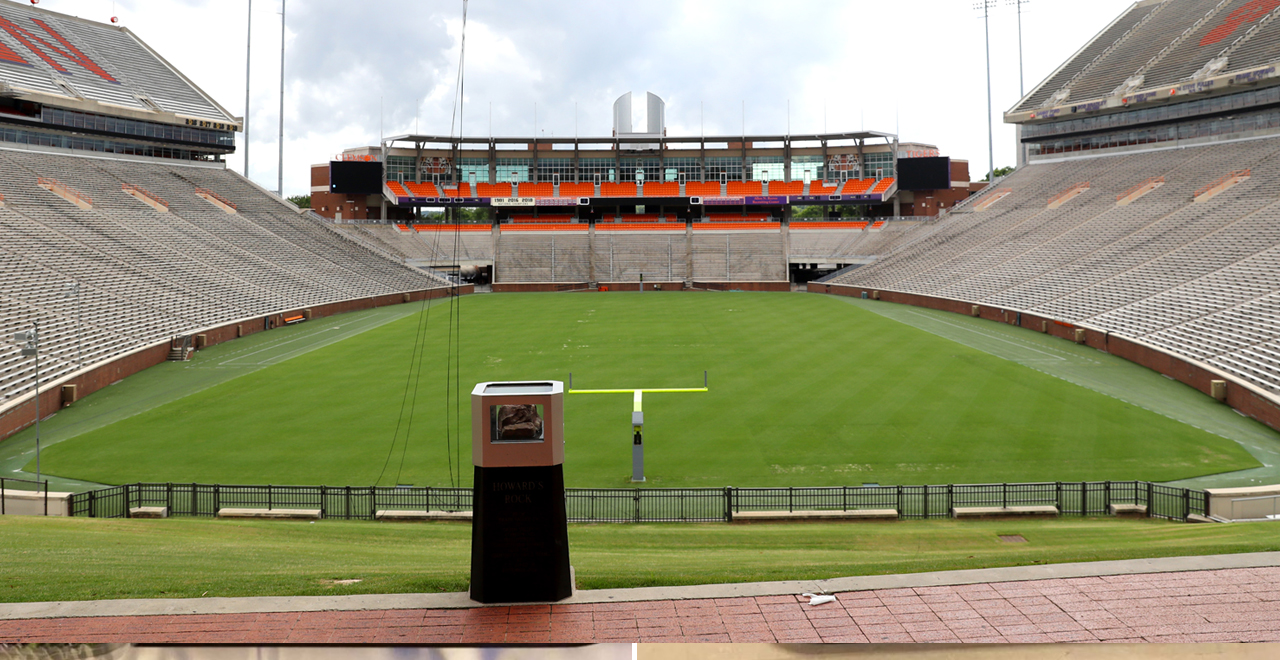 Credit: Getty/Maddie Meyer
Less than a month ago, a return to live games seemed to be coming into place for most pro sports leagues. Even the NFL and college football, the clear cut ratings favorites for sports fans in the U.S., looked like they were going to be firing up their summer conditioning and training camps to be ready in the fall. Now, things look a lot shakier.
The first pro sports leagues planning to come back were the NBA and the NHL, and things aren't looking great with their initial plans (the NHL has had a rash of positive cases and the NBA's Bubble is in one of the world's hotspots for COVID-19). Major League Baseball has seen a handful of major stars opt-out of the 60-game shortened season and the league's testing has been a nightmare. And the newly shaky ground team sports find themselves on has officially put the fall football season into question.
Potentially BIG college football news..

Just spoke to a Power 5 Athletic Director who told me there have been conversations with the major television networks about moving college football to the spring.

He's said there's a very good chance of this happening.

— Eric Goodman (@EricGoodman) July 6, 2020
More and more, college coaches and athletic directors seem to be talking about moving the college football season to spring 2021, when things are (hopefully) a lot smoother in regards to the risk of contracting the coronavirus. The Ivy League was the first to cancel its fall sports season, announcing they won't have any games until 2021. The league was also the first to suspend their basketball conference tournament in March. The Ivy League's move of all fall sports to the spring is the first expected domino in a shift that could affect the entire slate.
A spring season for college football could become "a very big conversation" in a few weeks. @finebaum explains what that could look like: pic.twitter.com/TfCZmWvCB5

— Get Up (@GetUpESPN) July 6, 2020
Some coaches are pushing back on that idea, such as Michigan's Jim Harbaugh, who said "COVID is part of our society. It wasn't caused by football or caused by sports. There's no expert view right now that I'm aware of that sports is going to make that worse."
Despite that being an epically bad take, willfully ignorant of all basic science surrounding the spread of any virus, it's even worse when you consider the current landscape of college sports. He's a coach making $9 million a year, risking the lives (and possible futures) of athletes making nothing.
Still, it won't be up to the coaches, no matter how uninformed their takes. It will be up to the athletic directors and conferences, which is where it gets dicey. There's huge money on the table to play the games, thanks to the incredibly rich TV contracts.
However, it's tough to force student-athletes to play football when the rest of the campus has gone remote for the safety of students. If dorms and classrooms are empty, you can't convincingly say football players should be expected to report to practice every day.
This is why the spring option is the most likely, currently. Conferences can still keep the possibility of big TV paydays alive, without incurring all the risks of trying to make a team sport involving hundreds of athletes and coaches work in this risky climate.
Ivy League moving fall sports to spring may be a sign of things to come for college football https://t.co/iZLDqSsSJY pic.twitter.com/NRUXK74OHB

— The Comeback (@thecomeback) July 7, 2020

Spring football still isn't ideal and brings a million questions of its own. What happens to players projected to be taken in the NFL draft, which would happen early in the (new) season? They likely would sit out their final college season, throwing more chaos into the situation.
But, as cases rise, and with no sports programs or leagues exhibiting a testing strategy capable of replication, time is running out for a 2020 college football season.
And it could be as soon as later this month that the entire season gets punted to 2021.