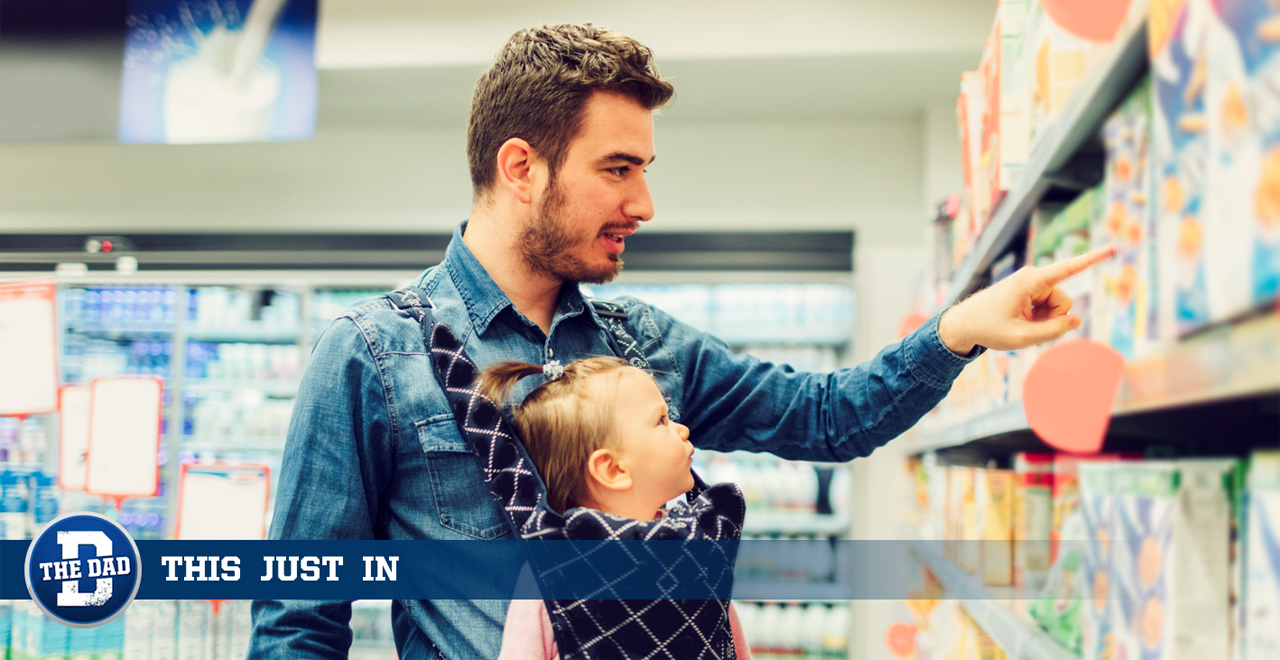 Credit: Getty/vgajic
LAKE ELSINORE, CA – Every St. Patrick's Day, 34-year-old Charlie Miller looks forward to heading to his local Irish pub and drinking a few beers that have been dyed green. And having recently had a baby he wants to get his infant daughter in on the tradition too, which is why earlier today Charlie spent two hours at the store searching for green baby formula.
"Excuse me, I can't seem to find any green baby formula or shamrock-patterned diapers. Do you know aisle those would be in?" asked Charlie to a confused store employee, who informed Charlie that his only color options when it came to baby formula were white and off-white.
But a defiant Charlie wasn't about to give up there, as he insisted that when he was young his parents had given him green baby formula. Unfortunately, Charlie's memory was a bit hazy, as the formula was indeed green but only because his parents had left it unrefrigerated for too long.
"Oh, there it is!" exclaimed an exhausted Charlie, whose joy was short-lived as he realized just seconds later that he hadn't actually found the elusive green baby formula, but rather a box of plain old Lucky Charms cereal.
Upon arriving home empty-handed, Charlie politely asked his wife if she was capable of producing any green breastmilk for their daughter. The answer was of course a no and Charlie earned himself a night of sleeping on the couch, which he probably would end up doing anyway after drinking several green beers later.
Despite being completely plausible to parents, THIS JUST IN is satire and intended for entertainment purposes only. For more stories like this one click here.