Stagehand Dad Creates Incredible Projector Surprise For Dino-Obsessed Daughter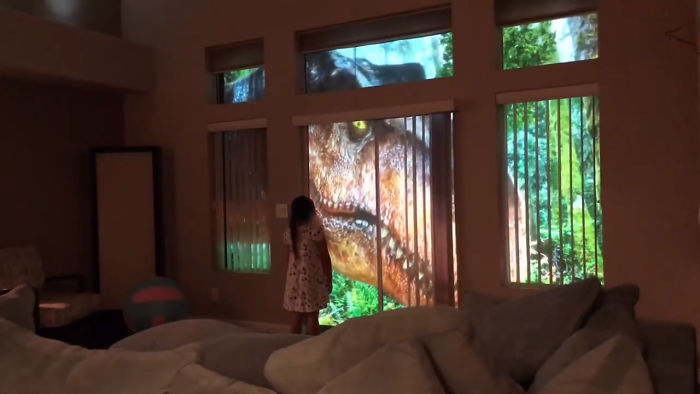 Shelby Coram's dad, Lyle, is not only a skilled stagehand with amazing technical expertise, but he also loves surprises.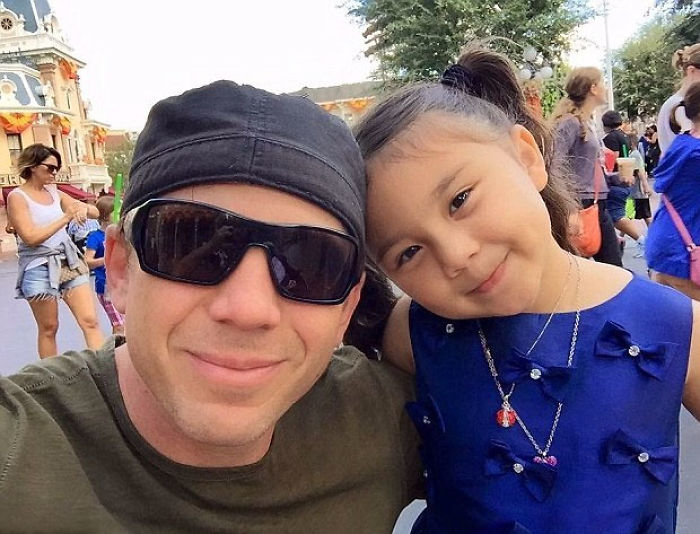 So when he'd been hearing more and more about Shelby's love for dinosaurs, he decided to create something special for her.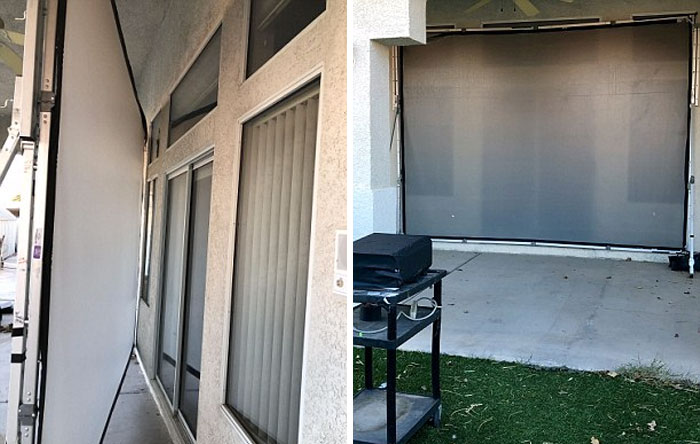 Using giant screens, projectors, and lights, he transformed the typical Nevada landscape outside of their living room into a vast, tropical jungle filled with Cretaceous critters.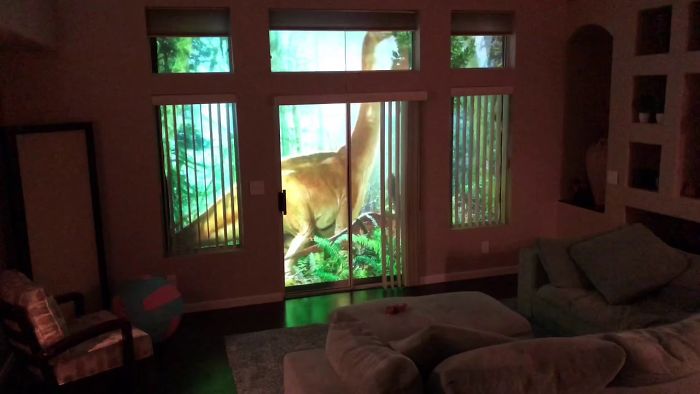 "She loves dinosaurs. She has seen all of the Jurassic Parks," Lyle said. "She wasn't scared by them, just really surprised by how I did it!"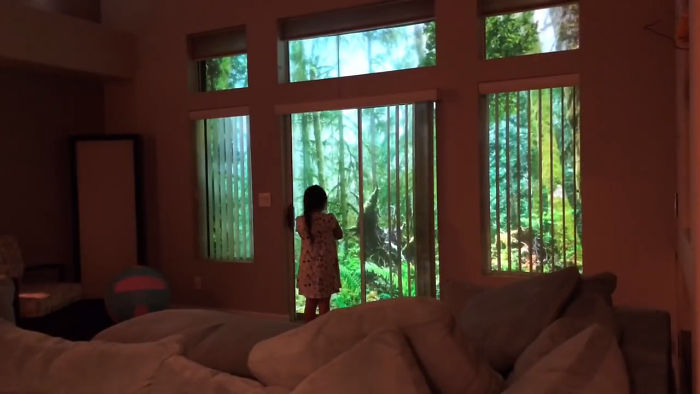 Shelby seemed to love every minute of the immersive "Jurassic Living Room" experience, going as far as trying to interact with the dinosaurs, which included a brontosaurus and velocipraptors.
Though the enormous T-Rex seemed to be a little overwhelming with its peering yellow eye.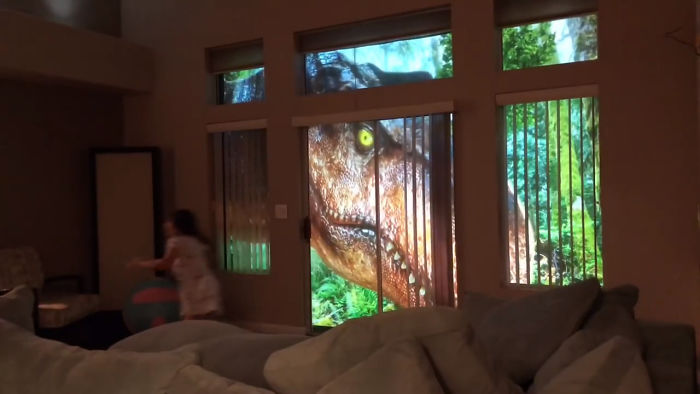 "She really loves the room," Lyle said. "She tells all her friends that I built it for her and that 'I can do anything.' That's the best part of doing this."
Any dad willing to resurrect dinosaurs for their kid is okay in our book. Check out the entire video below.