'Star Wars: Revenge of the Sith' Fan Edit Pits Baby Yoda Against Darth Sidious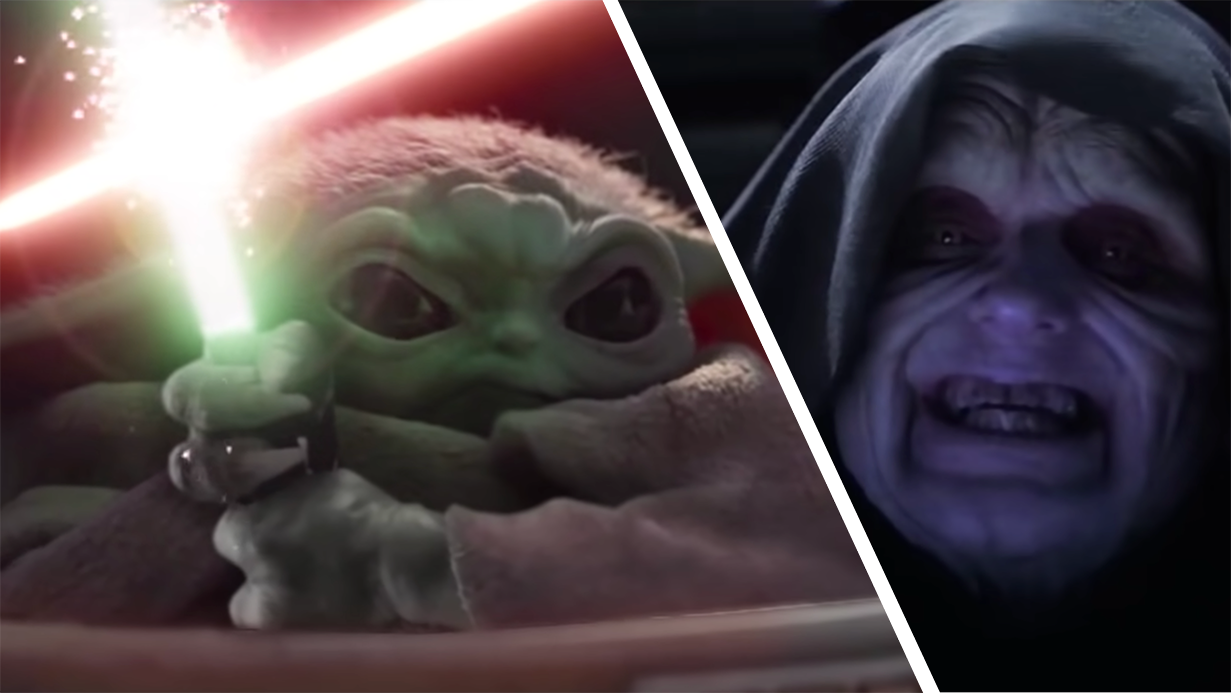 Few creatures are as adorable and enigmatic as Baby Yoda, which makes it so fun to speculate what exactly he's capable of. In lieu of spoiling anything from The Mandalorian, let's just say he's already proven himself to be more than meets the eye.
So, while we await the inevitable slew of merchandise based on the mysterious viridian toddler, fans have already begun creating their own Star Wars Baby Yoda fan fiction (don't worry, we're not getting into anything too weird in this article).
For instance, what if Baby Yoda replaced his namesake in the Episode III: Revenge of the Sith lightsaber duel against Darth Sidious?
Creator MaxeBaumannFilms2013 playfully calls it a battle between "the baby and the boomer" and I'd be lying if I said I wasn't all-in after watching the Sith Lord ridicule a cooing infant for his "arrogance."
After some heated swordsmanship between Sidious and a bouncing hover stroller, the two are left to duke it out in the Senate chamber with their epic force powers.
Of course, in the source material, the fight ends with Yoda's bitter defeat, resulting in his exile on Dagobah. In the fan edit, Baby Yoda appears close to meeting a similar fate as the Sith charges up his force lightening to finish him off. Thankfully, good ol' Mando shows up in the nick of time to disintegrate Sidious's wrinkly old tookus and save his little green pal.
Yes, the edit is over the top and ridiculous, but it's fun to wonder about the potential for everyone's favorite knee-high force wielder. It's doubtful we'll see him building his own lightsaber anytime soon in the show but he's allegedly still going to be around for The Mandalorian Season 2, so you never know!