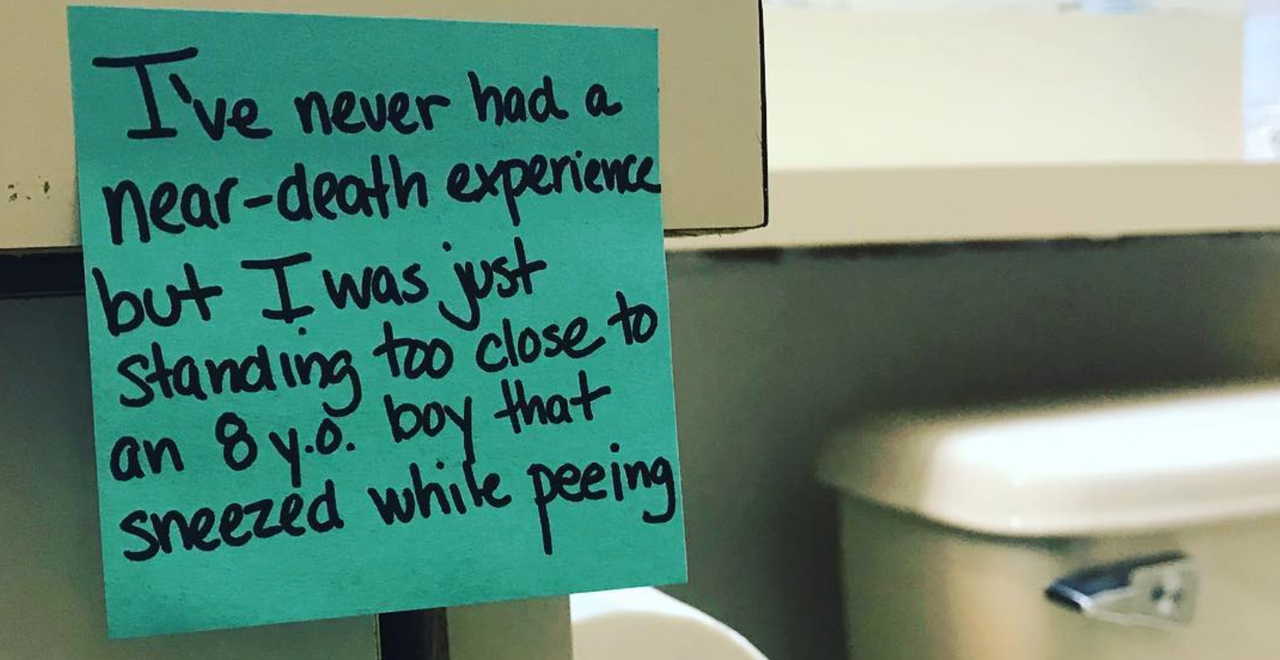 Credit: Instagram/messagewithabottle
The first time Chris Illuminati's wife left him alone with their first child, she constantly reminded him of every single thing he needed to do.
"I better write this down," the stay-at-home-dad joked, grabbing a stack of post-it notes. He began writing down even the most simple reminders and instructions for basic fatherhood.
As the notes became longer, funnier, and more anecdotal, Chris decided to start a blog to share his post-its with a larger audience and people immediately began to take notice. Dads, moms, old parents, new parents, stay-at-home parents… Chris' notes were a goofy and relatable spin on what it means to be a modern-day dad.
When an editor for a local Oklahoma website featured Chris and his blog, his funny post-its quickly went viral. Within hours, Chris and his self-proclaimed "half-assed approach to parenting" were being featured on The Huffington Post, The Today Show, The Daily Mail, Good Morning America, and many others.
Since gaining viral fame, Chris is continuing to post to his blog as well as his popular Instagram account, publishing books, and most importantly, just trying to be a good dad to his kids.
We grabbed some of Chris' latest posts that made us laugh, but definitely check out his site for more funny fatherly goodness.