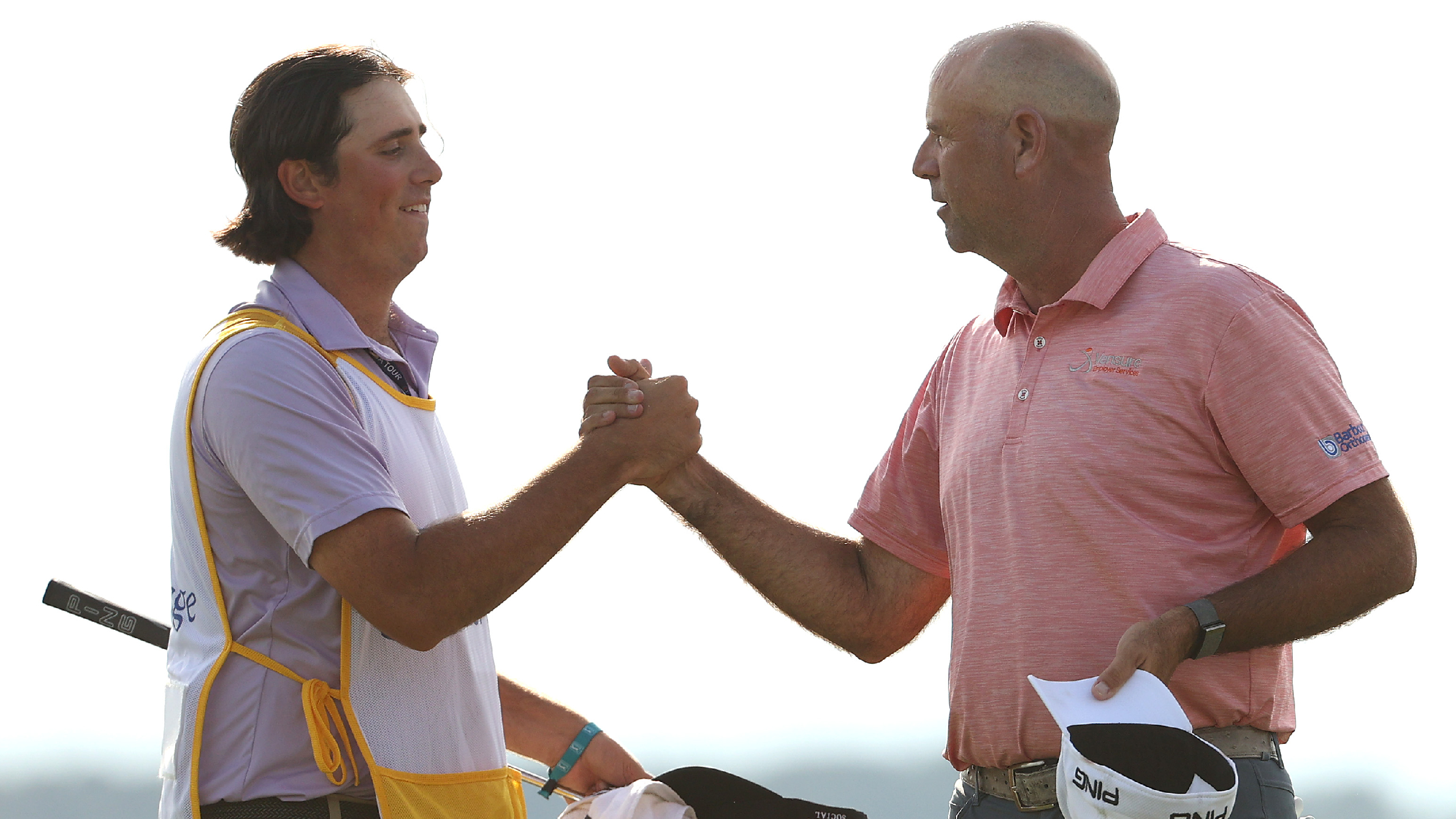 Credit: Getty/Patrick Smith
Sports are one of the age-old bonding rituals between fathers and their kids. Normally sports are a young man's game, so it was sweet when pro-golfter Stewart Cink hired his son, Reagan, as his caddy. They thought it would be their last chance to work with each other, since the old man was approaching 50; an age where few golfers find success on the PGA Tour. Then Cink won a tournament with his son by his side. And thus began the father-and-son team that has reignited a career.
Reagan caddying for his dad was going to be a short-term thing. He'd recently graduated college and would soon be off to build his own life. But when Cink won not only his first tournament in 12 years, but a SECOND tournament, he became the second golfer in the last 50 years(!!) to win two tournaments in one season in his age range. The duo have now found themselves in the Top 20 four more times, including a top-12 finish at The Masters.
"I can't really overstate how important Reagan's been as a caddie, too," Cink said, early into Reagan's tenure on the bag. "He understands golf to the very, very highest level. It was really a great experience."
After winning at the RBC Heritage, Cink said he looked forward to the rest of the year with his son caddying. All good things must come to an end, though, as Reagan has a job in the corporate world waiting on the end of dad's fairytale late-career resurgence.
"I might just retire when he stops caddying. How can I top this?" the proud dad told Golf.com.
Honestly? You can't. You've been a pro athlete long enough for your son to experience it with you. AND THEN you got to work with him along the way. AND THEN you found a late-career resurgence, as you both proved to be more than most could handle.
"Good stuff, dad."

Stewart Cink and his son, Reagan, share a moment together. ❤️pic.twitter.com/dZRYiMAuk2

— Golf Channel (@GolfChannel) April 18, 2021
Yeah, it does not get any better than that.