Stranger Added to Family Group Chat Donates Money to New Parents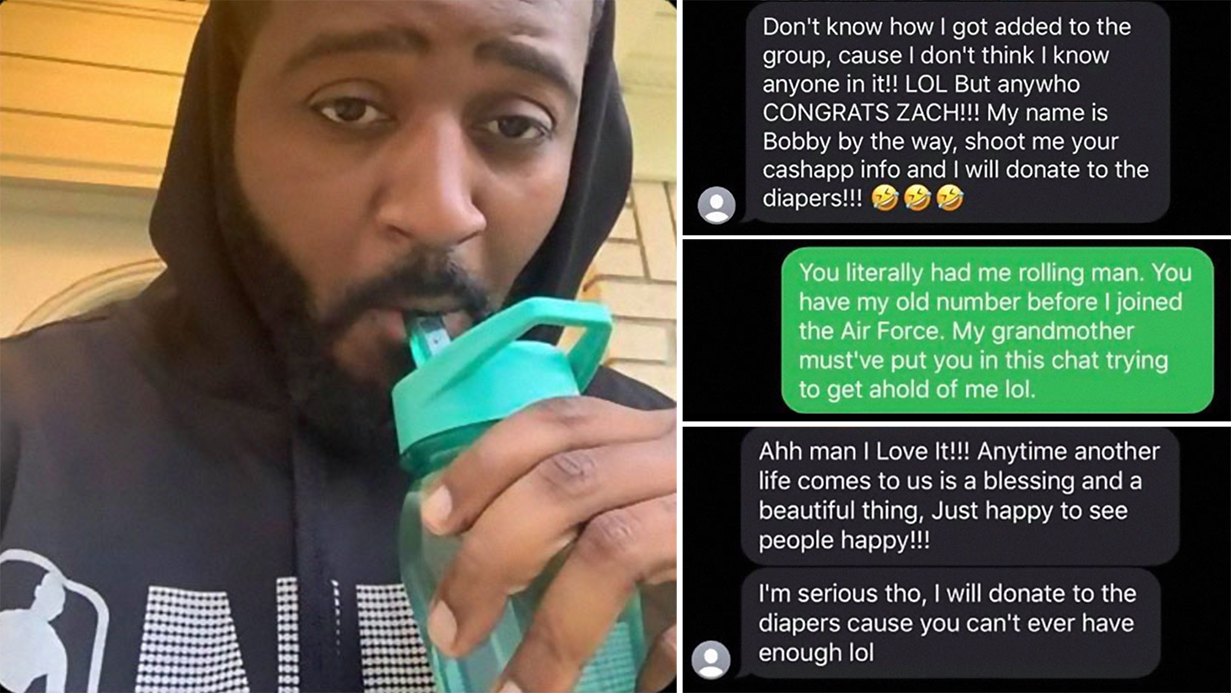 Family group chats are a great way to consistently keep in touch with loved ones but what do you do if you're thrust in the middle of another family's conversation by accident?
Zachary and Sierra Garrett were preparing to give birth to their third child, so Zach naturally decided to start a group thread to include those who couldn't be present.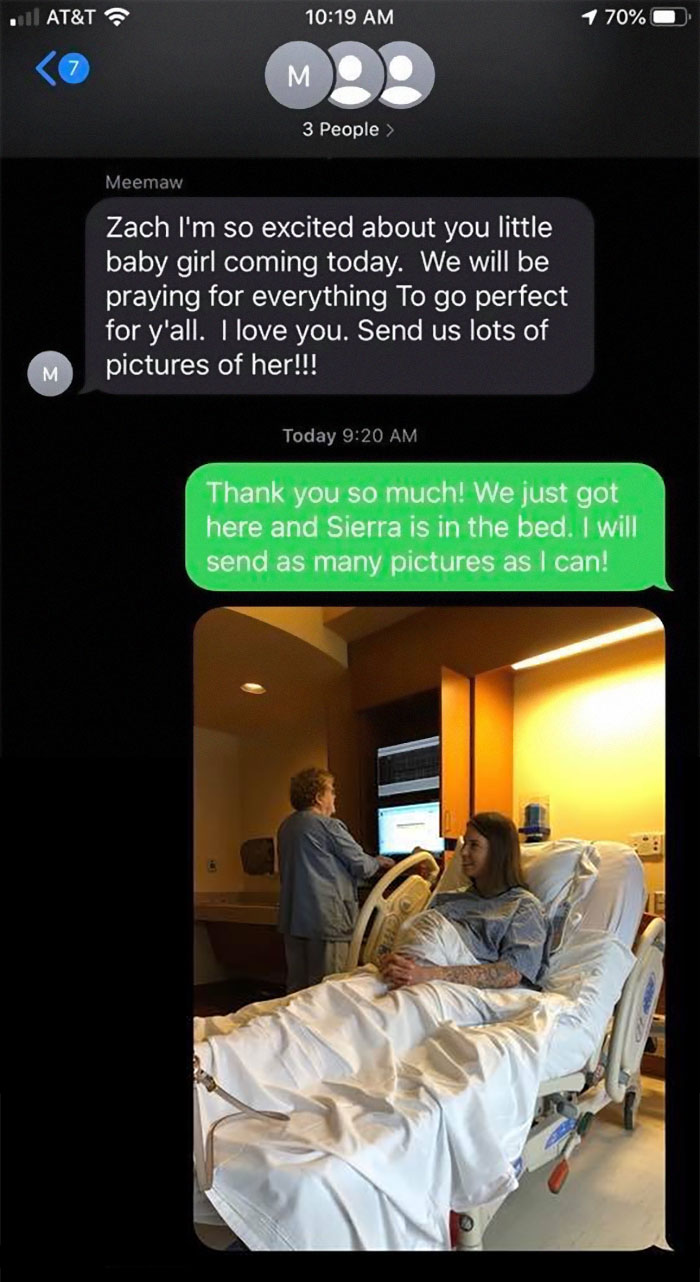 Thanks to a technological mix-up, Zach's 'Meemaw' added her grandson's old number to the group chat which now belongs to Bobby, a kind fellow but definitely not a member of the Garrett crew.
Seeing a few messages go back and forth between Zach and Meemaw, Bobby figured he could either quietly leave the text thread or hop in and make this special day even more memorable for the expecting parents.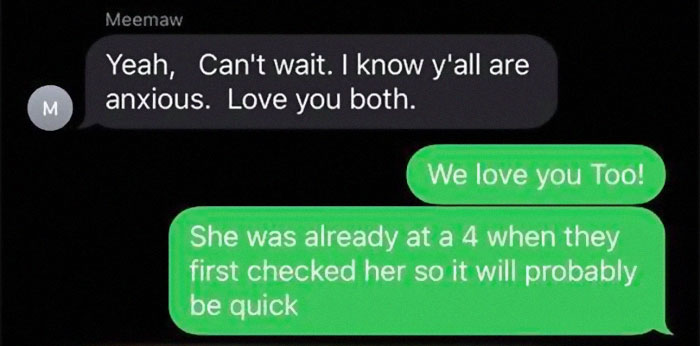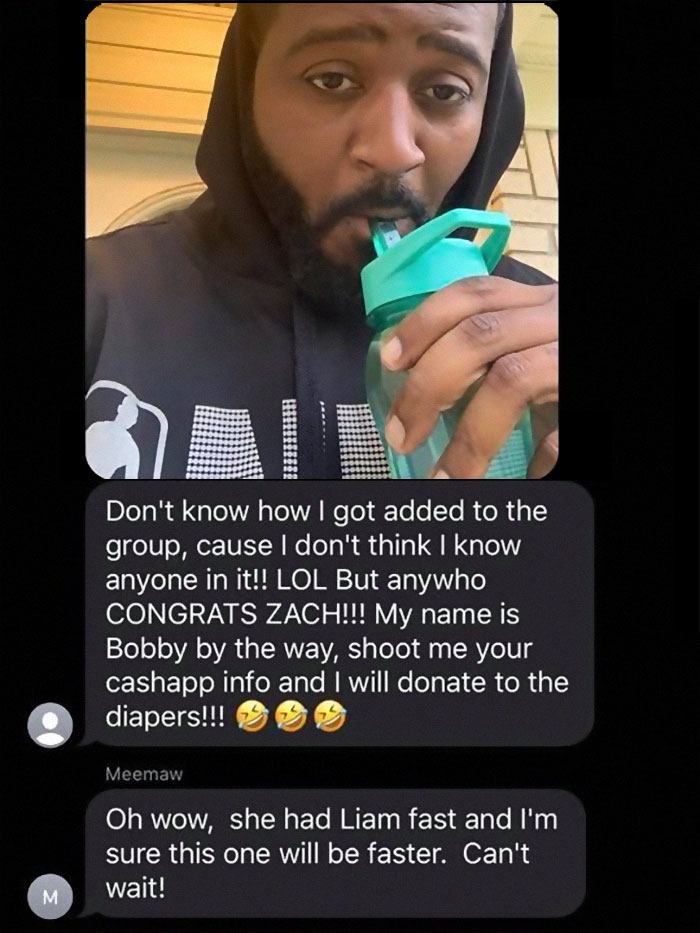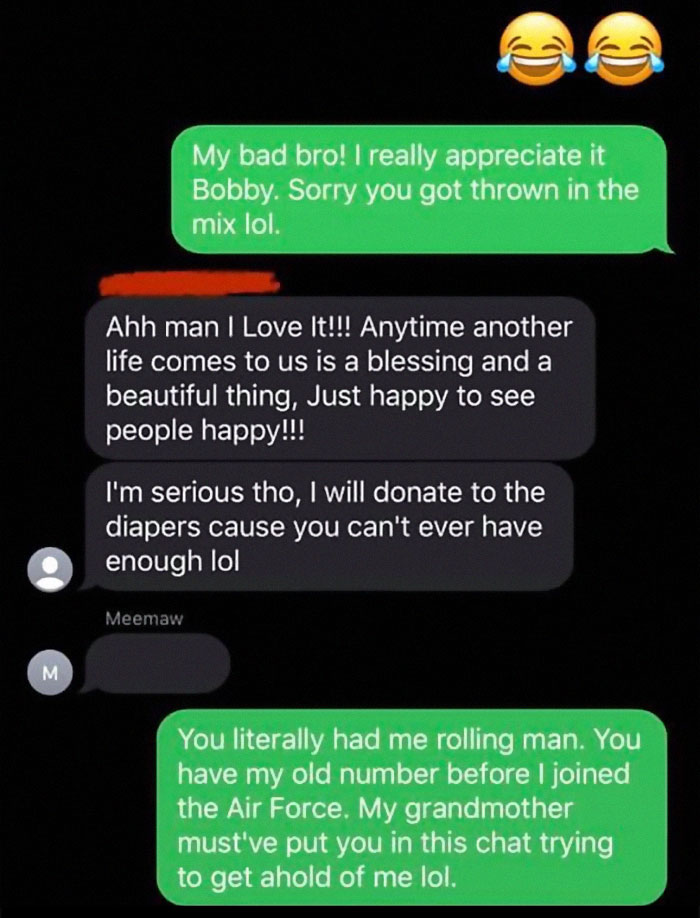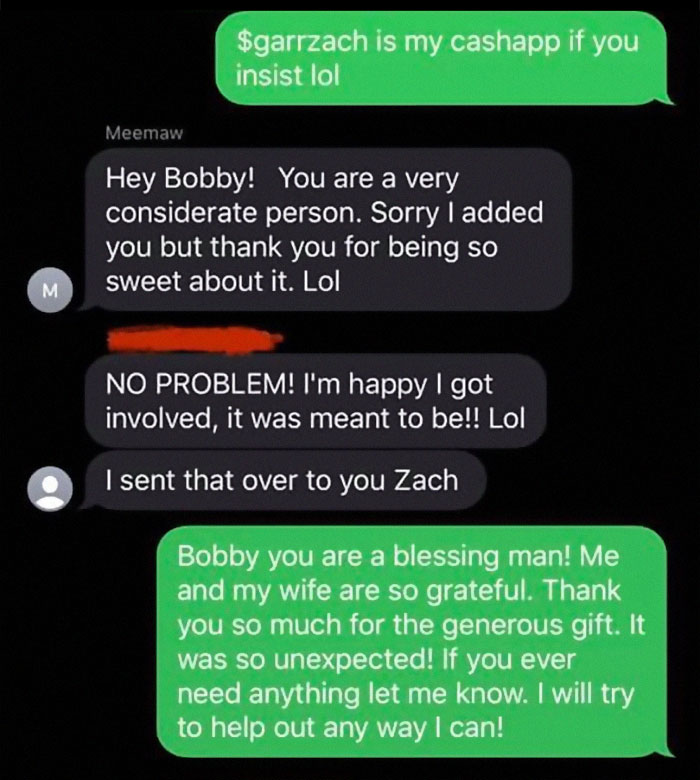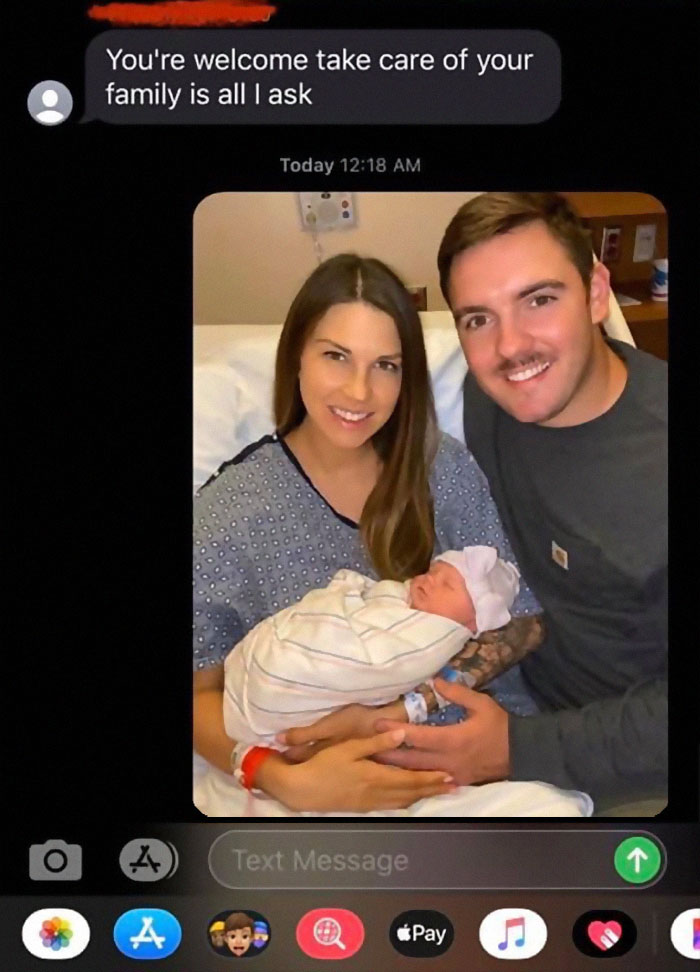 Bobby boldly introduced himself, fully acknowledging the funny accident, and offered to send the growing family a little congratulatory diaper money.
Zach, clearly tickled, shared the entire exchange on Facebook where it has since gone viral. People can't seem to get enough of Bobby's simple, selfless gesture in the most random of situations.
"All of us were amazed how much everyone enjoyed the story," Zachary told Romper. "We've gotten so many comments from people congratulating us on little Layla. And thanking Bobby for being such a good person! I saw a lot of people say it gave them faith in humanity."
On top of it all, the story's growing popularity has led others to donate to Zach and Sierra, causing some to question the validity of the situation.
"People have sent money," his wife Sierra said. "Whatever extra donations we've gotten, we're giving back to Bobby and his family. We didn't expect it to get big."
So a big congrats to Zach and Sierra on adding another little member to their family, congrats to Bobby for being a wonderful human being, and congrats to Meemaw for not quite knowing how cell phones work.