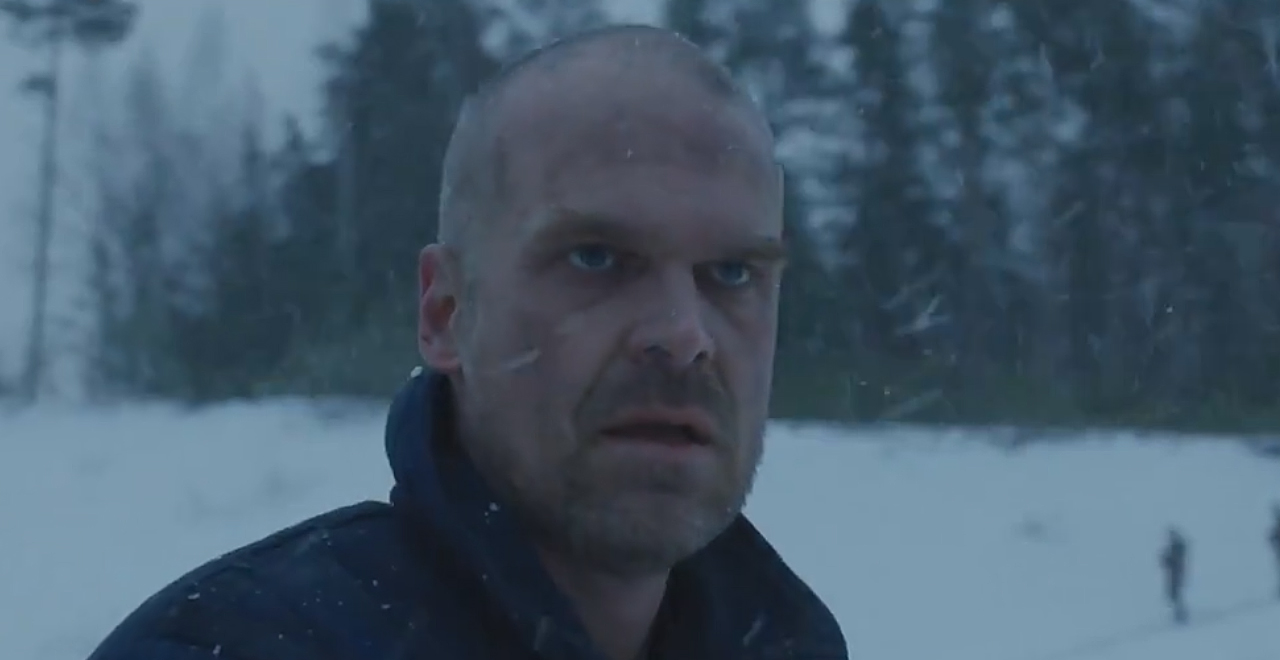 Credit: Twitter/Netflix
The third season of Stranger Things didn't exactly end on a cliffhanger, but it sort of did.
The kids vanquished the mind flayer, Hopper died (or did he?), Eleven moved out of town with Winona Ryder and crew, and the series almost could have ended right there. Except for that last scene in Siberia with a baby Demogorgon and the cryptic mention of an American.
As we've since learned, Hopper is coming back, and the show is apparently going to see some action taking place overseas, perhaps in russia, perhaps in England. It's going to take us a little longer to find out, because the strangest thing of all, the COVID-19 pandemic, halted production before the season could finish. That's the bad news.
The good news? There is going to be a Stranger Things season 5!
Matt and Ross Duffer, the brothers behind the show, recently gave an interview with The Hollywood Reporter in which they were asked straight out of season four was going to be it, and they didn't hesitate to say no.
"Season four won't be the end. We know what the end is, and we know when it is," promised Ross. "[The pandemic] has given us time to look ahead, figure out what is best for the show. Starting to fill that out gave us a better idea of how long we need to tell that story."
So I guess there is a bright side to this pandemic after all. It's given the showrunners behind one of the biggest pop culture phenomenons in recent years a little time to flesh out their story and map out the future.
"We've had a lot more time to work on the scripts," Matt said. "For the first time, we have all the scripts written and we're able to look at it as a whole piece and make adjustments. which, thankfully, will include more than just the one more season we were expecting."
It's a rare luxury for a popular TV show to be able to map things out in advance, and that can only be good news for the future of the show, which includes at least two more seasons, and maybe even a sixth for all we know. They'd better hurry up though, last time I checked those kids weren't getting any younger!