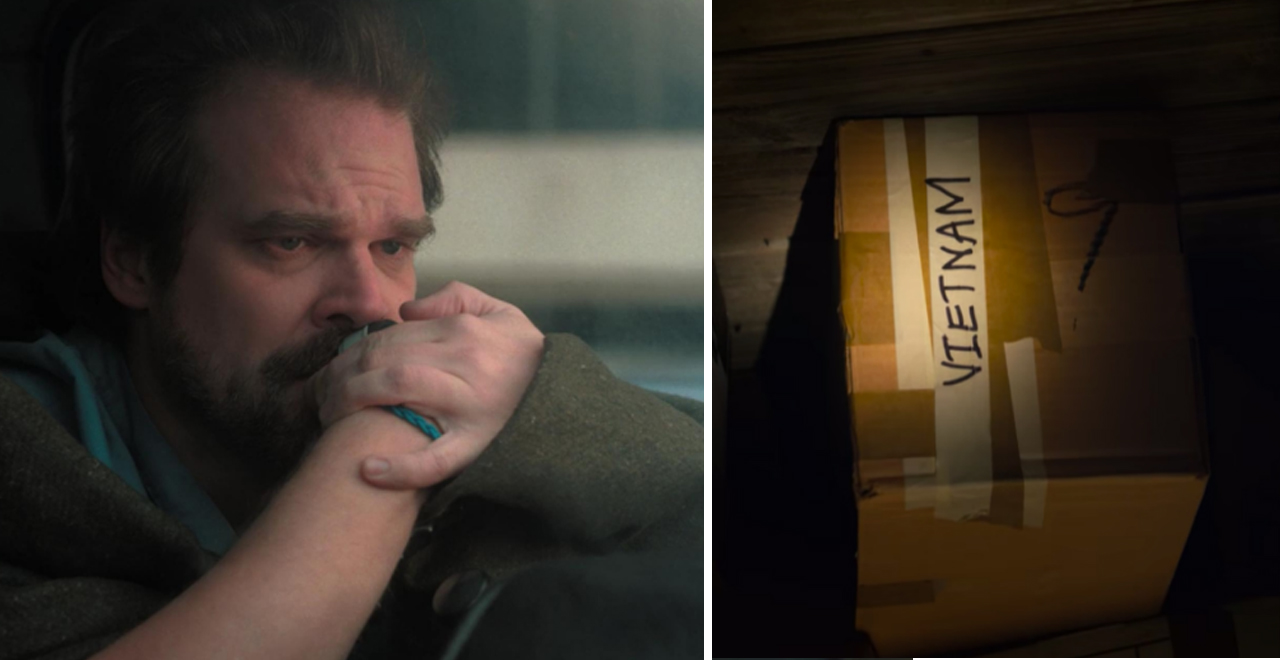 Credit: Netflix
The other night, I was watching the new Netflix movie "Extraction" starring Chris Hemsworth. About halfway through, David Harbour shows up, and it was very confusing, because Extraction takes place in India, and we already know that Chief Hopper is in Russia!
Obviously, Harbour is an actor, and he is not playing his Stranger Things character in this new action movie that is decidedly grittier than his adventures in Hawkins, Indiana. But it's a testament to his performance as Hopper, and to the place "Stranger Things" holds in popular culture, that he will forever be associated with the role. And it seems like we're going to be getting more Hopper than ever in the next season of the show.
During a video that was aired at the Liverpool Comic Con, Harbour discussed what's in store for Chief Hopper in season 4, and how a tease from season two will play into the next round of episodes.
"In season two, Eleven goes into the basement of the cabin and there's five boxes, one of which has Brenner's stuff from Hawkins Lab, one of which says 'Dad,' one of which says 'Vietnam.' One says 'New York.' So there are these three things that we've established in the season that if we don't pay off, it means that they're bad writers. And the Duffer brothers are very good writers," Harbour explained. "So I know specifically that in Season 4 we will give you a big, huge reveal about Hopper's backstory."
The actor is clearly excited to dive into his character's past, especially, perhaps, since his character's present seems to involve a Russian prison camp!
"I'm so excited about revealing this aspect of the character," Harbour added. "It's one of the things that I've known since the first frame of the first shot, and we haven't expressed it yet. And finally, we're gonna express it in a big way. It's my favorite thing about him that you guys don't know about him yet, but it has to do with these backstories of New York, Vietnam, and dad. And I'm really excited for you guys to know more about that, and it relates, of course, to things he's doing with Eleven and Joyce and things like that."
We know Hopper lost his daughter to cancer, but the stuff Harbour is teasing sounds like something new. Here's hoping it's as exciting to us as it is to him!
Check out the full video, in which Harbour also discusses his role in the MCU: