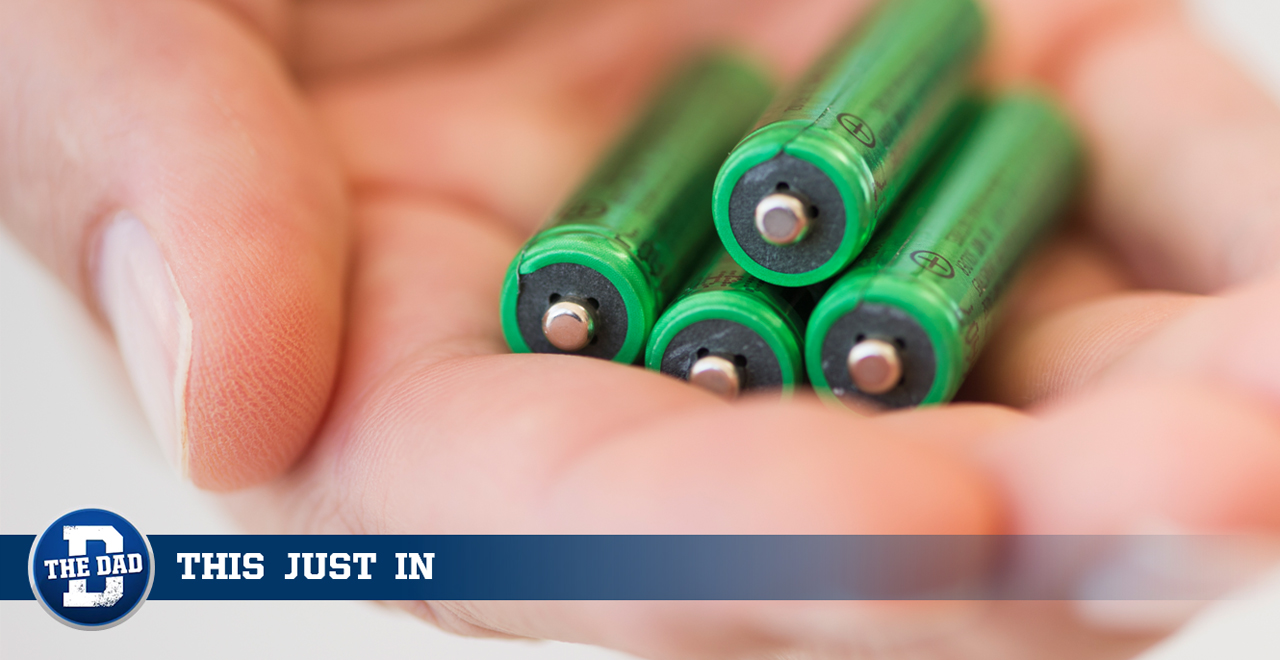 Credit: Getty/Tetra Images
FRESNO, CA – Excited to bust out some comedic material that he had used a million times before, father of three Edward Gardner was left heartbroken upon discovering that the batteries in his stud finger were dead, thus ruining his only joke.
"Found one!" exclaimed an overjoyed Edward as he slid the device over his chest, only to realize that he forgot to replace the batteries, completely derailing his attempt at humor.
As Edward repeatedly tried waving the stud finder over his body to no avail, he dejectedly walked out of the room and began a desperate hunt for batteries, only to realize that the TV remote was dead as well and that there were no AAs to be found.
"Guess I'm not as handsome as I used to be," joked Edward, hoping to play off his embarrassing gaffe with some self-deprecating humor. Though that joke also failed to land, as rather than laughing his wife bluntly replied, "Guess not."
Determined to make one last effort even though the time to tell a joke has long passed, Edward is currently up in his daughter's room removing the batteries from her talking stuffed bear, though he promises to put them back.
This Just In…is The Dad Faking News. Despite being completely plausible to parents, it's satire and intended for entertainment purposes only. For more stories like this one click here.