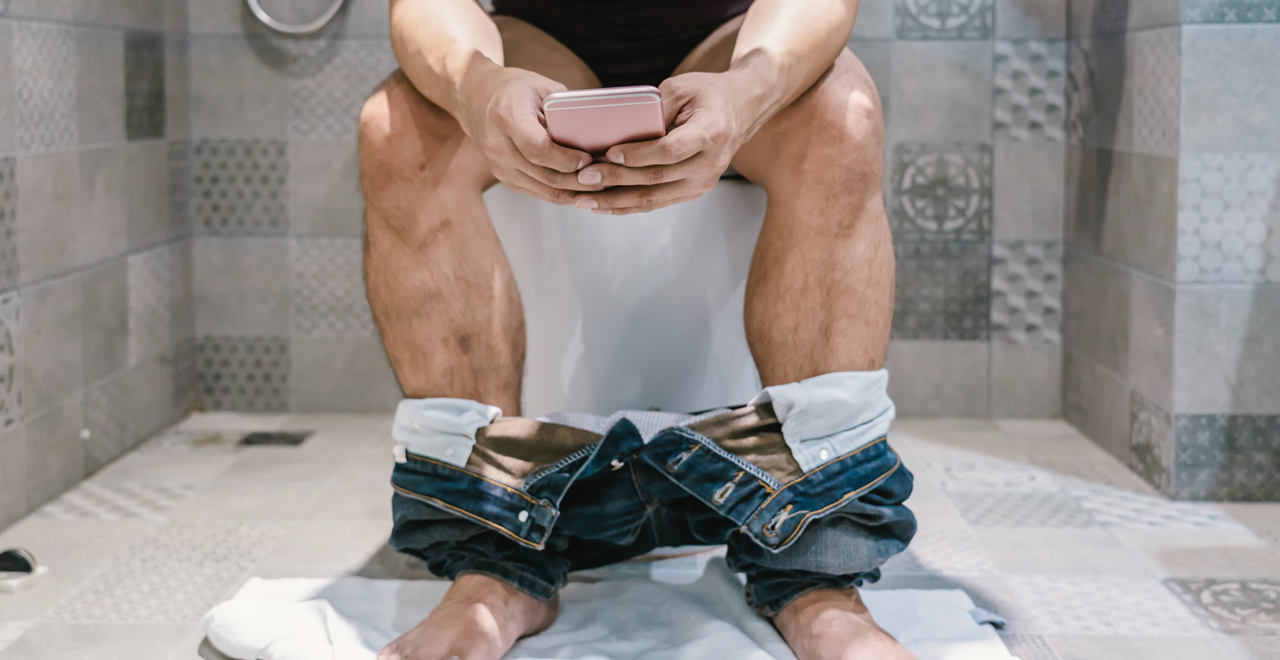 Credit: Getty/Thananit Suntiviriyanon/EyeEm
Guys, before we get into this, let's give ourselves a round of applause. As we head into 2020, more of us are more involved with our kids than ever, and we're making great progress, both in our own efforts and in the way dads are perceived by the world at large. As a result, we've started to take refuge in our bathrooms.
A 2018 poll of 1,000 British men revealed that one-third of them hide in their bathrooms to get a little peace and quiet. Which is not a great look. But also: no shit, Sherlock? The survey goes on to say that those men spend about 7 hours a year hiding from their families, which, again, is not what you like to see, but also seems like a low estimate?
The poll was commissioned by Pebble Grey, a bathroom expert (I don't know what that means and I'm afraid to ask), and further revealed that men were retreating to the loo to look at their phones. Which: GUILTY! 45% say they rarely have any 'me' time and that their spouses don't understand. Uh-oh.
I don't have the numbers in front of me, but I do exist in the world in 2019 2020, and I'm pretty sure moms feel exactly the same way we do, whether it's justified (it is) or not. Of course, these situations aren't mutually exclusive. Parenting, whether you're a stay-at-home mom or a working dad, takes a lot of you, and work, whether you're a stay-at-home dad or a working mom, does too.
Nobody wants to be the focus of a study that says they a) shirk their responsibilities and b) do it while sitting on the toilet. But the fact of the matter is, everybody needs to find some space for themselves somehow.
A spokesman for Pebble Grey agrees, clearly hesitating to pass judgment, "We all need a little bit of time to ourselves – to take stock or switch off completely." Yeah, we do.
So sue us seeking out a safe port in the maelstrom of modern life. Maybe next time do a study on the ingenuity and resourcefulness of dads who've managed to find one.
Even if it is in the john.