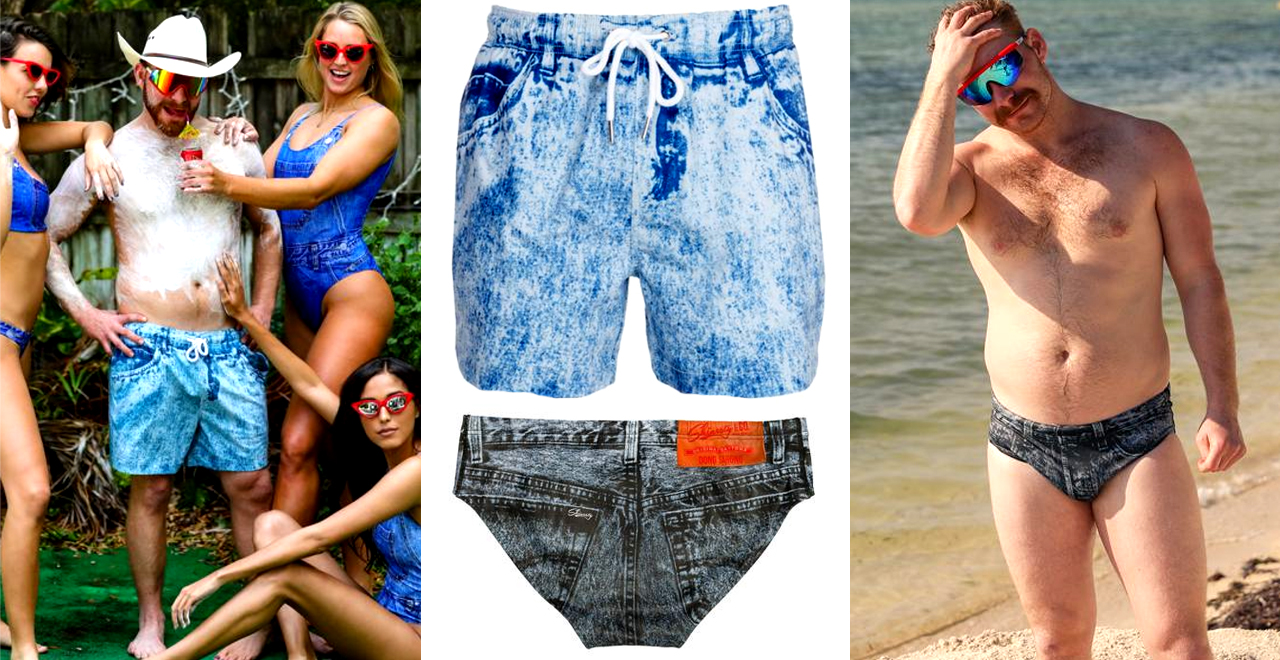 Credit: Shinesty
Everyone knows jorts are second only to cargo shorts when it comes to dad pants apparel during the summer. They might not be as versatile, but they have a whimsical redneck quality that makes them special all on their own.
The only downside is that jean shorts aren't designed to get wet, which is a real bummer after you just installed a kickass above-ground pool.
Thankfully, Shinesty has designed the perfect swimming attire for such an occasion, providing the lightweight, quick-drying features of swim trunks while retaining that 100% denim dad look.
In addition to above-ground pools, Shinesty states that their Jacksonville Jort Denim Swim Trunks are made for "pontoon boats, redneck hot tubs at the Daytona 500, and pretty much anywhere within a 15-mile radius of where 7-11 Big Gulps are served."
Now, it's only a denim print (actually made from 70% polyester, 20% cotton, 10% spandex), which means you also get the fancy mesh lining, elastic waistband, and drawstring of a quality bathing suit (to keep everything snug and where it should be while doing rad jackknifes off the roof).
Plus, the sultry 5-inch inseam ensures you'll be showing off those sexy gams all damn day.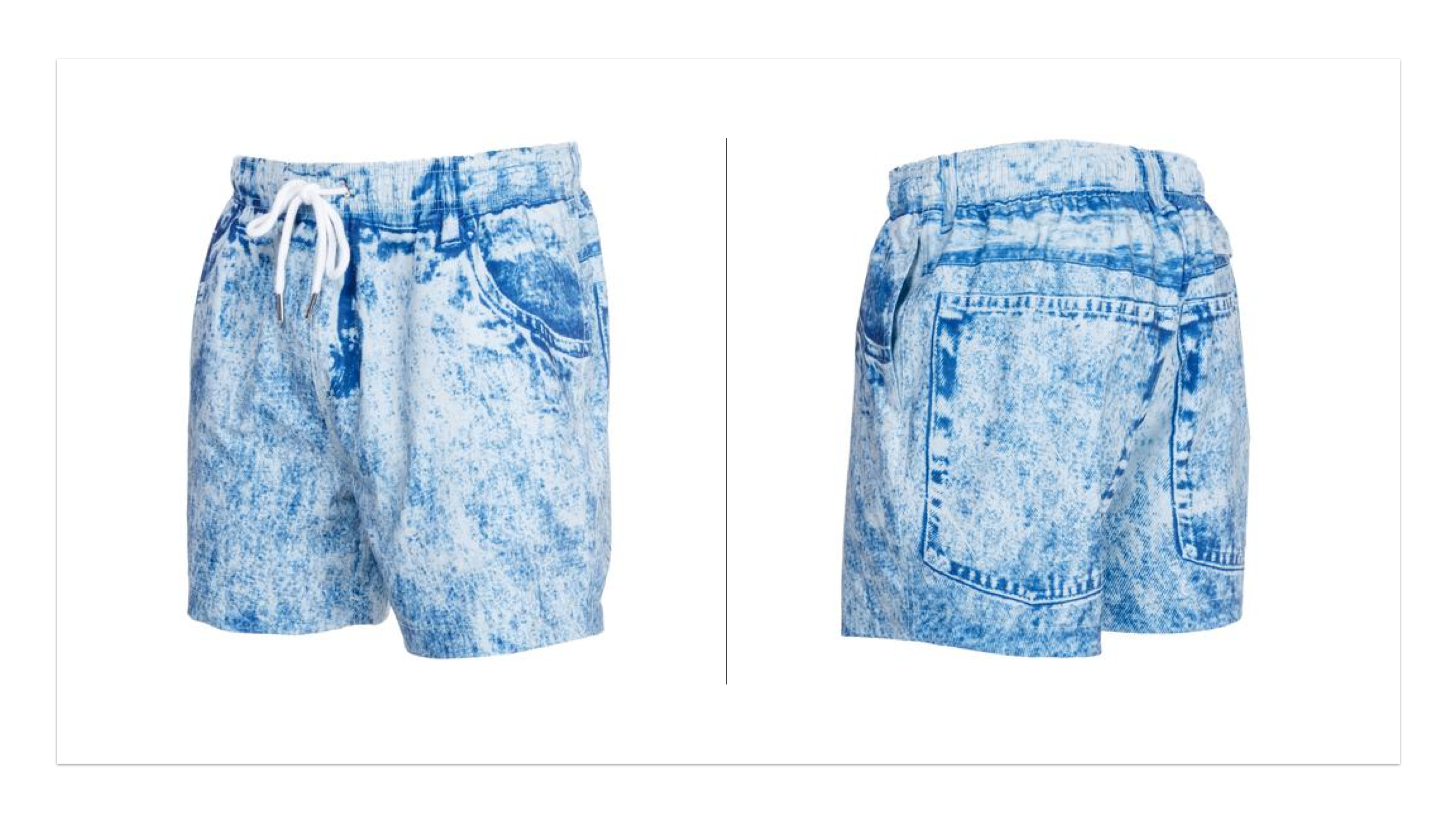 You can grab your own pair of rough and tough Jacksonville Jorts here.
Of course, if you want the rugged denim look with none of the modesty, you can always skip over the shorts and go straight for the, ahem…Jean Speedos aka Daytona Dong Swim Briefs. Nearly half the price for nearly all the exposure.
Shinesty adds, "These should be paired with caterpillar-style mustaches for optimal results."