First Black Woman Brigade Commander Makes History at U.S. Naval Academy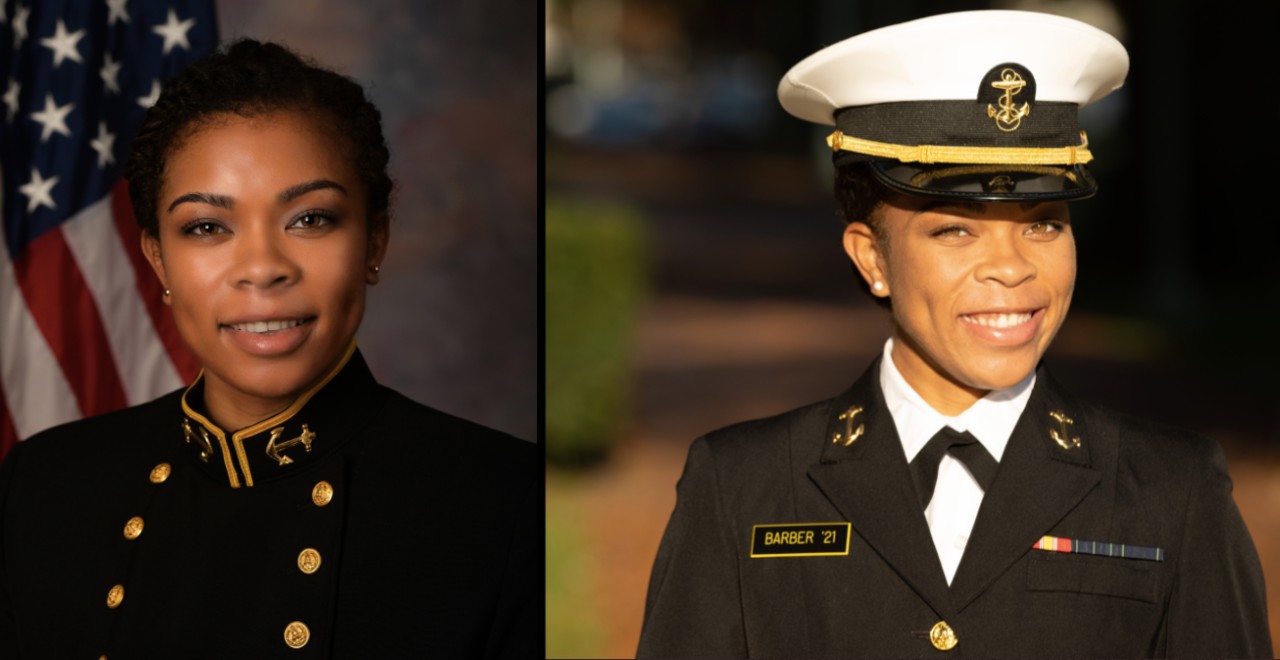 Accomplishing your dreams takes a huge amount of courage and determination, but when you're the first to accomplish that specific goal, it takes a whole new level of drive. Midshipman 1st Class Sydney Barber from Illinois recently made history when she did exactly that – because of her hard work and strong resolve, she's set to become the first Black female brigade commander.
The brigade commander position, the highest level of leadership within a brigade, is chosen through a rigorous application and interview process. In the 44 years that women have been able to attend the U.S. Naval Academy, only 16 women have been chosen for the prestigious position.
"Earning the title of brigade commander speaks volumes, but the title itself is not nearly as significant as the opportunity it brings to lead a team in doing something I believe will be truly special," Barber said in a press release. "I am humbled to play a small role in this momentous season of American history."
Only the top-ranked seniors are considered for the leadership position, and after detailed reviews of their qualifications and records, 30 are chosen for the interview process. Once the candidates are identified, they're evaluated by the selection board. The brigade striper selection board consists of the deputy commandant of midshipmen, the six battalion officers, the brigade master chief, and the current brigade commander.
After the thorough evaluation and ranking of potential candidates, Barber was the top-ranking midshipman. Her accomplishments both in the U.S. Naval Academy and in her personal life demonstrate her fierce determination to improve the world. Barber coordinated a STEM outreach program to mentor middle school-age girls of color, completed an internship with the Department of Energy's Lawrence Livermore National Laboratory, she even holds the Navy Women's Varsity Track and Field team record for the outdoor 4x400m relay.
The Commandant of Midshipmen announced the spring semester MIDN leadership positions, Friday, Nov. 8, which includes the selection of #USNA's first African American female brigade commander, MIDN 1/C Sydney Barber, of Lake Forest, Ill. https://t.co/oxCWvjpnXZ pic.twitter.com/neuaPMxFC1

— U.S. Naval Academy (@NavalAcademy) November 9, 2020
The current brigade commander, Midshipman 1st Class Ryan Chapman, expressed his confidence in Barber. "She is a catalyst for action," he explained. "A visionary, a listener, a doer, and a person driven by compassion, by faith, by a fierce sense of passion and heart full of love. Sydney is the perfect person to lead the brigade."