Buy an Actual T. Rex Skeleton and Dominate Your Neighborhood This Halloween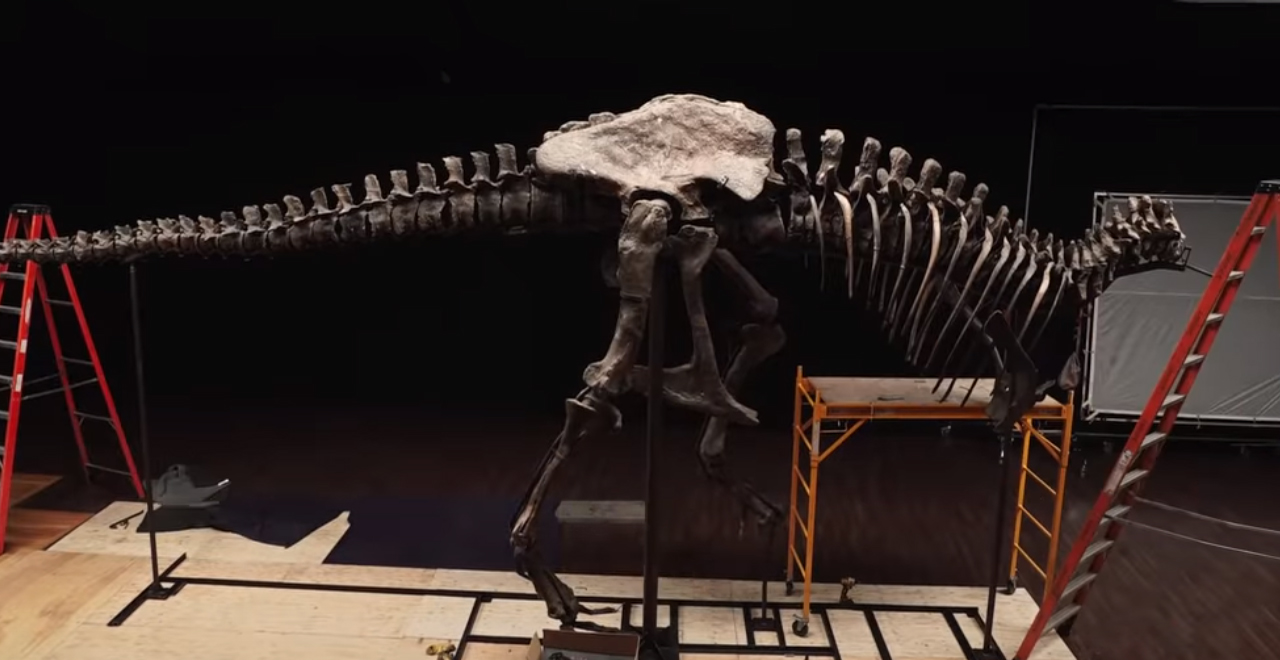 The time to pimp out your property for Halloween is nearly here. You could "accidentally" order a massive reproduction of a dinosaur, or even bid on an animatronic one. But come on, it's 2020, it's time to kick things up a notch.
On October 6th, Christie's will be auctioning off a full T. Rex skeleton, of the kind you might see at the American Museum of Natural History in New York City.
I won't lie, I haven't spent a lot of time at auctions. Back in the early 2000s, I dabbled in some eBay stuff, but that's about it. I have zero experience with those fancy auctions they hold at Sotheby's and Christie's and that screw desperate Adam Sandler characters out of the fortune he needs to pay off gambling debts. (All of my experience comes from repeatedly outbidding people in a fruitless attempt at landing a vintage Dwight Evans jersey.)
From what I understand, most of the stuff they sell at the high-end auctions are expensive artifacts and priceless (bids notwithstanding) works of art.
Now, for the first time, they're auctioning off something unique that can be considered both an artifact and a work of art, though not exactly one that you can hang on your wall.
"This is one of the best specimens discovered," Christie's head of Science & Natural History, James Hyslop, said on Christie's site. "There simply aren't [any other] T. rexes like this coming to market."
That doesn't exactly come as a surprise. You don't typically see T. Rex skeletons for sale on eBay, and trust me, I've looked.
The specimen, which is named "Stan" after Stan Sacrison, who discovered it, comes in at 37 feet long and 13 feet high, and is expected to go for a whopping 6 to 8 million dollars when bids are placed next month.
Somebody is going to walk away with one hell of a Halloween decoration.
Check out the video: