Teacher Makes Himself Into Memes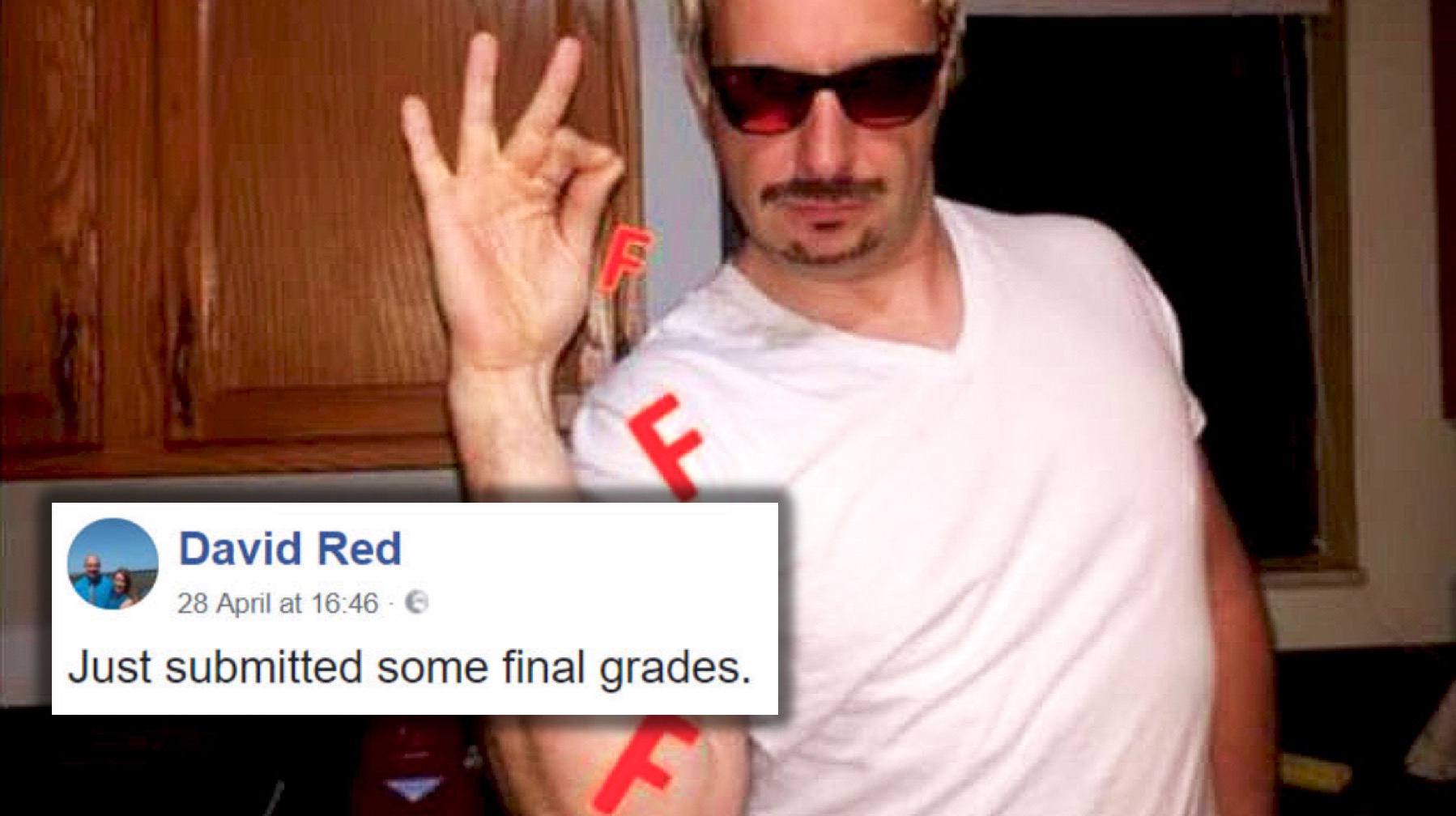 If you really want to connect with students and their generation, you have to be willing to speak their language.
And what language do they all speak?
Meme.
Unwilling to put up with laziness and excuses, David Red has built a reputation for injecting a little humor into his students' despair with some surprisingly accurate meme recreations, because what's more motivating than getting trolled by a grown man in a costume?