Tear-Jerking Nike Ad Features Kyrie Irving's Dad [WATCH]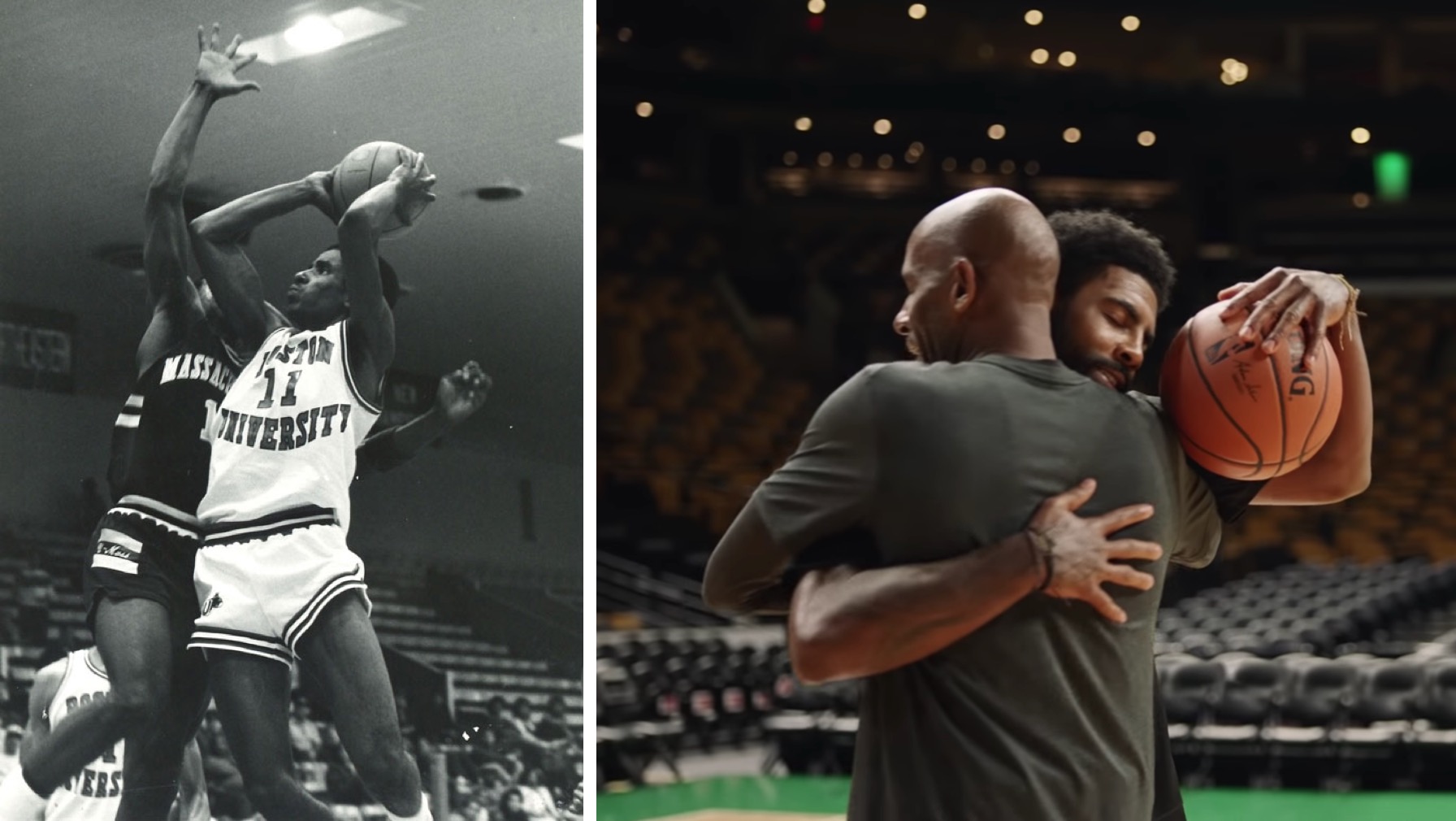 If you're an NBA fan, you've undoubtedly seen Kyrie Irving dominating the court, most recently for the Boston Celtics.
What you might not know, though, is that the five-time NBA All-Star grew up competing against another great Boston player: Drederick Irving, Kyrie's dad.
Drederick racked up points for Boston University in the late 80s, which is also where he met Kyrie's mom, Elizabeth Larson, who played basketball and volleyball.
"He was a great player," Kyrie says in a recent Nike ad that features the two of them playing one-on-one at TD Garden, the Celtics' home court.
And considering how well the 52-year-old vet still matches up against his all-star son, it's not hard to imagine him lighting it up from the floor in his heyday.
"He's the reason I wear number 11," Kyrie continues in the ad. "I want to be the reason no one else will."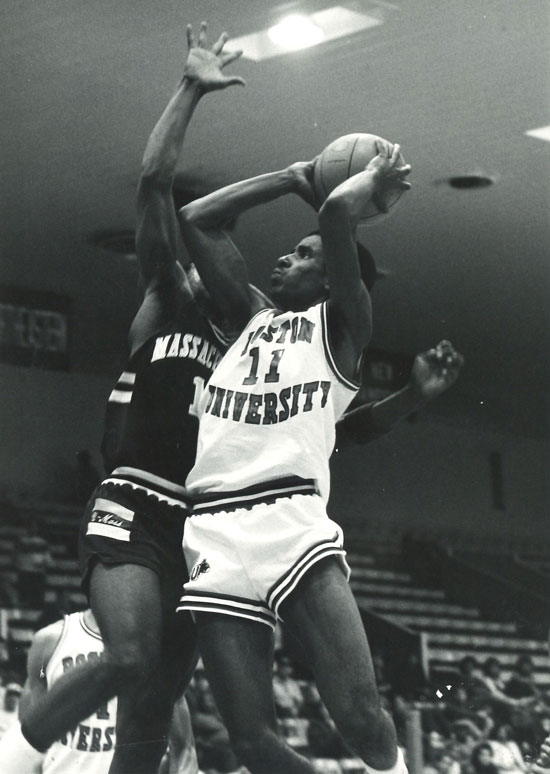 Drederick's number was retired at Boston University in 1988 right after his graduation, and it's no surprise why looking at his stats. The BU record books are brimming with his name.
He finished his career with the Terriers as their all-time leading scorer and his 161-point senior season ranks as the 5th highest scoring season in BU history.
Once the NCAA introduced the three-point line in the mid-80s, Drederick proved just how impressive a shooter he was, shooting 42.3 percent from behind the arc for a total of 97 three-point buckets.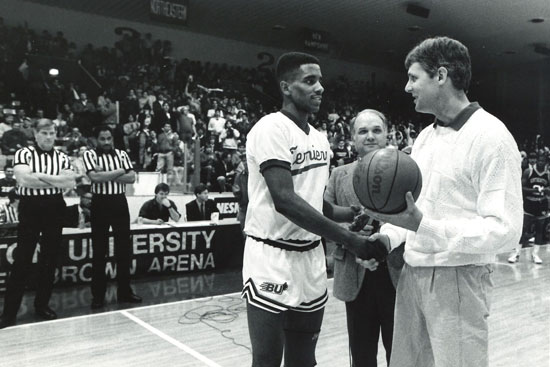 After college, Drederick had a free agent tryout for the Boston Celtics but didn't quite make the cut. Instead, he chose to follow a fellow Terrier and play overseas, being recruited to the Bulleen Boomers of the South East Australian Basketball League in 1992. Kyrie was born that same year.
Four years later, tragedy struck when Kyrie's mother passed away after contracting sepsis during a hospital stay. As a result, Drederick decided to close the door on his basketball career in order to raise his young children alone.
Now, with a daughter working as a successful fashion designer and a son adopting the dream that was once his, Drederick can be considered an amazing success off the court just as much as on it.