Technology Helps Deployed Dad Experience Son's First Day of School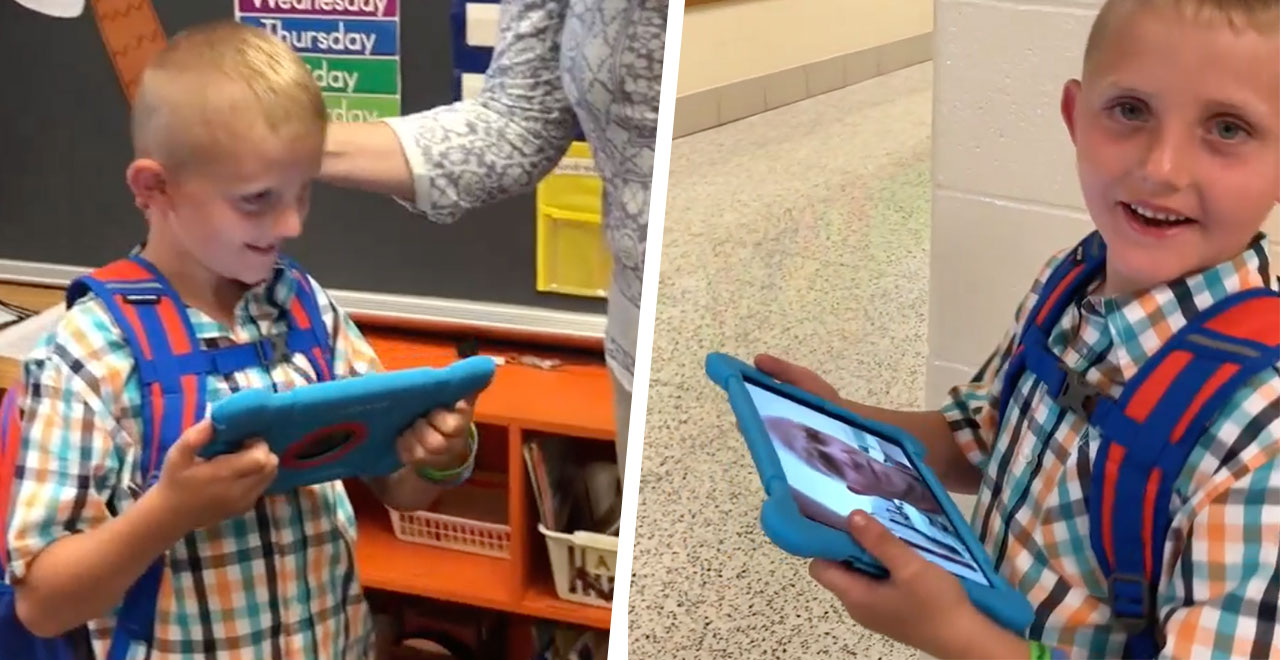 Classrooms around the world have been transformed by technology. From digital blackboards to lessons on laptops, modern advances are connecting kids in ways many teachers and students had only dreamed of just a few short years ago.
One piece of tech that has had an incredible impact is the tablet. The ultra-mobile touchscreens have taken learning to new levels and have helped users of all ages interact with applications, and most importantly, one another.
So when Grissom Harding arrived for his first day of Kindergarten at Cedarville Elementary on Monday, there was a special surprise waiting for him. It was his father, Captain Gene Harding, who is currently serving overseas in the Middle East. Not wanting to miss his son's first day of school, the deployed dad reached out to East Allen County Schools and asked for their help. The district was happy to oblige.
District administrators arranged for Grissom's teacher, Mrs. Sauder, to use their video conferencing software and a tablet so that Captain Harding could escort his young son to his first day of class. The school posted a clip of Grissom taking his dad on a detailed tour. His mom, who was there right beside him, emotional that the father and son were able to share such a special occasion.

Down the hallways and to his classroom, Grissom got to share everything. The new kindergartener showed his dad where he will sit, and even introduced him to the class pet, a tortoise named Junie B. His dad joking "I almost had some pets here. We've got little lizards and scorpions all over the place."
When it came time to say goodbye, Grissom was still all smiles, telling his dad "Get back inside. Drink a lot of water." His father giving him some final words of encouragement. "You be good and listen to the teacher, right?" Grissom responding "Ok. You drink a lot of water."