Teen Brothers Painstakingly Recreate Toy Story 3 Over 8 Years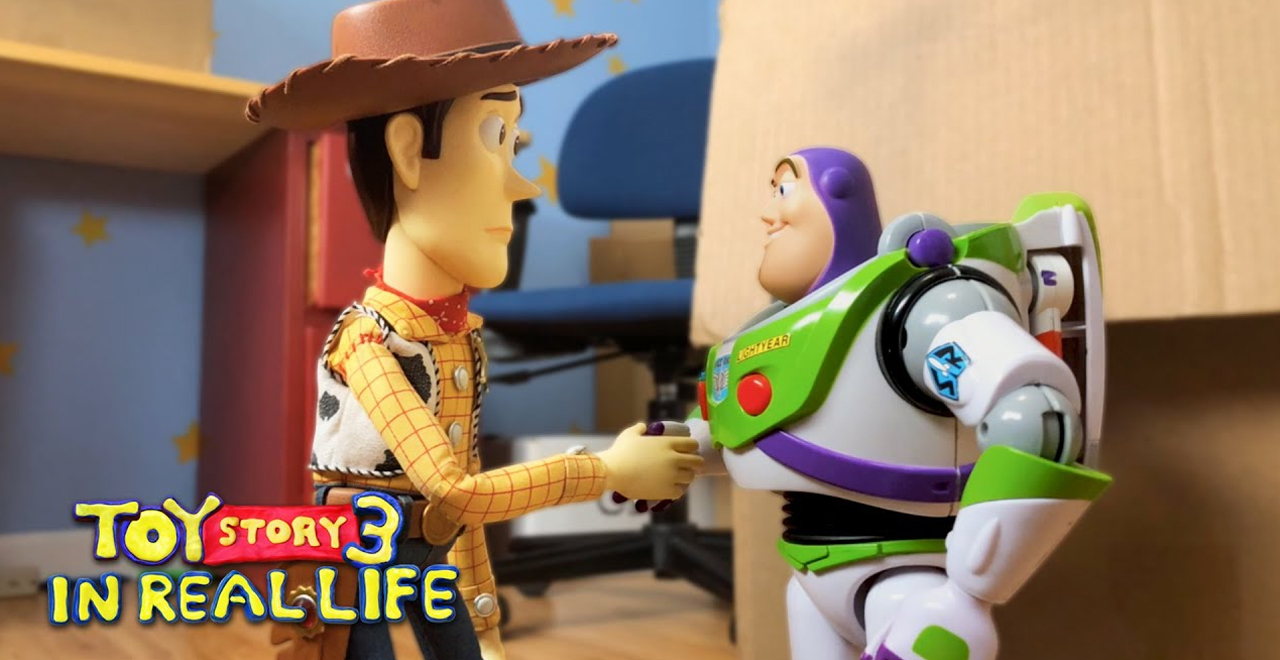 The Oscars are Sunday night. Every year, the Oscars come and go, and whether you care or not, odds are at a certain point, a movie you thought should win doesn't (Pulp Fiction, anyone?), or a movie you don't think should win does, like, say, Crash.
In the long run, the movies that matter endure, whether they've won an Oscar or not, but there will never stop being examples of injustice about which to argue and complain. This year may offer the biggest example yet, especially since this movie wasn't even nominated!
8 years ago, brothers Morgan and Mason McGrew set out to recreate one of their favorite movies, shot-by-shot. A hefty undertaking to say the least, and that's before you discover that the movie they chose to recreate is an animated one. It's Toy Story 3, and it took them nearly a decade of painstaking work – including recreating the trailer a few years back – but they finally delivered the finished product. And it deserves every award in the book. Give these guys the damn Nobel Prize!
The video opens with a simple title card stating: "8 years ago, two brothers set out to explore filmmaking by recreating their favorite film. The following is the product of that endeavor."
And the ensuing hour and 39 minutes are an incredibly staged and shot live-action recreation of Toy Story 3, complete with the tears you probably shed the first time you watched Woody and Buzz escape near death at the dump, and say goodbye to Andy as he leaves for college.
The McGrew brothers followed through on their project, and it's a shame they won't get any credit for it during the Academy Awards Sunday night. Although, to be honest, the Oscars already run way too long.
Take a look at this thing, and then feel bad about whatever you have been doing for the past 8 years of your life: