Brothers Meticulously Recreate Toy Story 3 "In Real Life"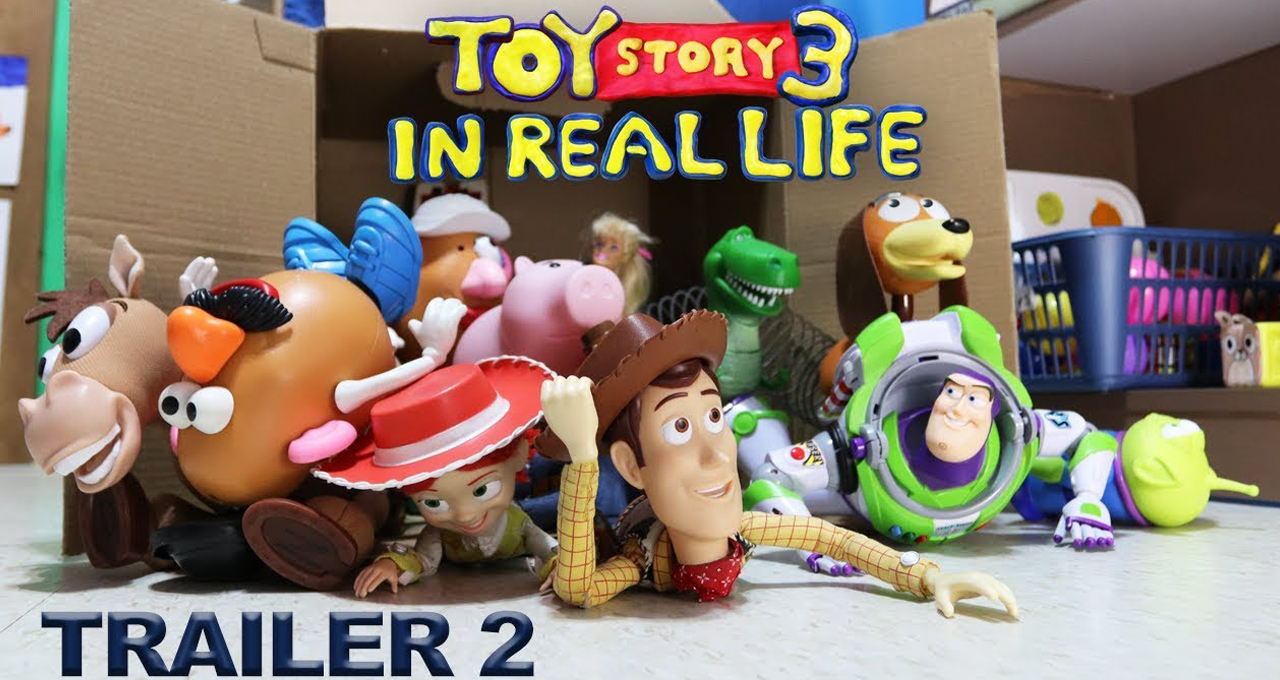 The magic of Hollywood never ceases to amaze. I mean, they manage to make Tom Cruise seem tall! But perhaps the most amazing movie magic out there is taking place at Pixar and other animation studios, who combine painstaking animation with the latest and greatest in computer animation to create masterpieces.
Like the Toy Story movies, which feature walking and talking toys battling intensely human crises, the latest of which hits theaters June 21st and features both Keanu Reeves and existentialism?
Philosophical underpinnings aside, the amount of time, patience, and creativity it takes to merely get those movies onto screens is astounding, and I can't imagine the level of detail involved.
But you know what might be even more impressive? Recreating an animated movie in real life.
That's what Morgan and Mason McGrew, dedicated Toy Story 3 fans, did when they decided to make a live-action, shot-for-shot remake of their favorite movie. Complete with a life-size version of Andy's bedroom.
"You can't successfully recreate 'Toy Story 3' without a realistic-looking Andy's room," the McGrew brothers explained a post on their Tumblr blog.
On The Pixarist, the brothers showcased photos of their replica of Woody and Buzz's beloved human owner's bedroom, where much of the action of the Toy Story movies takes place.
But they didn't stop there. They remade the whole movie, and recently released a trailer that has gotten a ton of attention.
The brothers said that the project took them two years, but it was worth every minute and hope to have the full movie out this September.
"We've (with the support of our awesome family and friends) have been working on a shot-for-shot recreation of Toy Story 3. This project has been an incredible undertaking, and we've made the decision to have this complete by September 19, 2019."
"'Toy Story 3′ means the world to us, so it was awesome getting to spend time on translating it to real life,' Morgan McGrew told ABC News.
Since it was posted on June 1st, the trailer has nearly one million views.