17-Yr-Old Student Invents Sutures That Change Color if Wound Becomes Infected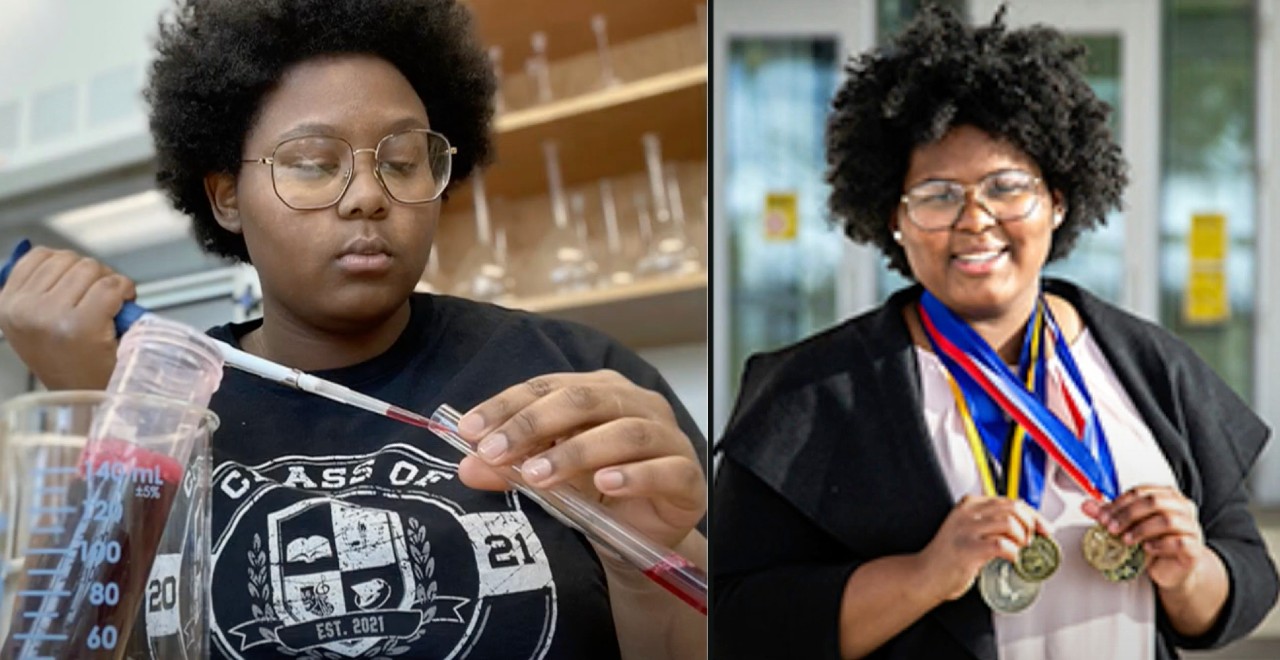 There are students who frantically Google the ingredients to make one of those bubbly volcanoes the morning of the science fair (dish soap, warm water, baking soda, vinegar. You're welcome), and then there are students like 17-year-old Dasia Taylor from Iowa City, Iowa. In October of 2019, Taylor's chemistry teacher told the class about state-wide science fairs. Intrigued, Taylor knew that she had an amazing opportunity. Not only would winning science fairs look good on college applications, but more importantly, she had the opportunity to help people.
While brainstorming ideas, Taylor learned of "smart sutures," or sutures that used changes in electrical resistance to detect infection. These sutures filled a necessary void, alerting patients that something was wrong before the infections became too severe. However, these sutures relied on a patient's access to technology, as a device was needed in order to receive the sutures' alerts.
"I've done a lot of racial equity work in my community, I've been a guest speaker at several conferences," Taylor told Smithsonian Magazine. "So when I was presented with this opportunity to do research, I couldn't help but go at it with an equity lens."
Taylor aimed to cut costs and reliance on technology to produce her own infection-detecting sutures. She tested many different fruit and vegetable juices, many of which change color based on pH. After extensive research, she realized that beet juice changed from bright pink to a darker shade of purple when exposed to a similar pH of an infected wound.
Ever the diligent scientist, Taylor then knew she had to find the proper material for the sutures. The material would have to hold the dye from the beets, but not be so porous that it let infections fester more readily. She spent hours on her research each day after school, testing and retesting to make sure her results weren't flukes. Ultimately, beet dye and a suture made of cotton-polyester blend gave the teen the results she was looking for.
Taylor won multiple awards for her game-changing invention at regional science fairs. This January, she became one of the top 40 finalists in the extremely prestigious Regeneron Science Talent Search, which is run by the Society for Science.
"To get to the Top 40, this is like post-doctoral work that these kids are doing," Maya Ajmera, the president and CEO of the Society for Science explained. "I am looking forward to seeing how Dasia uses this project moving forward. And on a long-term scale, I'm really interested in watching what problems she is going to continue to solve, to make the world a better place."