Teen's Method to Remove Microplastics in Ocean Wins Google Science Fair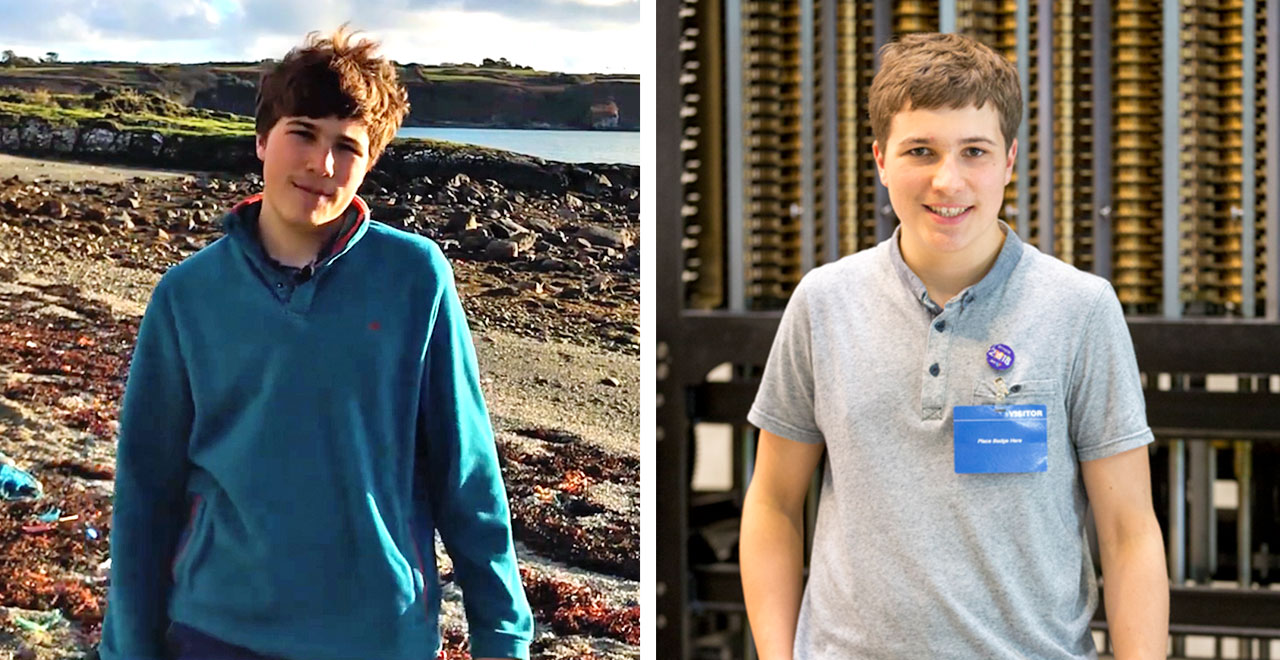 The world's oceans are in trouble. Sure, we've all seen photos depicting massive floating islands of trash, but the most prevalent pollutant is one so small that photos wouldn't even capture it.
Microplastics, which are less than 5mm in length, are now the most common debris found in marine biomes. Their microscopic size allows these tiny particles to bypass traditional filtration, instead, ending up our oceans, and eventually, in our food. A recent study estimated that your average consumer ingests 50,000 plastic pieces each and every year. While the exact detriment to humans is still being studied, let's just say it's probably not great.
So when 18-year-old Fionn Ferreira was walking along a beach near his home in West Cork, Ireland, and spotted a rock covered in oil and plastic, the teen immediately had a brilliant idea. Noticing how the tiny pieces of plastic seemed to be drawn to the oil, he began experimenting with how that could work to remove the pollutants from the water supply before it ever made it to open waters. His plan? Mix the oil with magnetite, then use a strong magnet to remove everything all at once.
Ferreira's ambitious hypothesis led him to conduct over 1,000 trials with the substance, eventually concluding that his new method would be about 88 percent effective in the removal of these once untouchable pollutants.
Beyond being a big break for environmentalists looking for solutions, his efforts have netted the inquisitive Irishman a cool $50k, thanks to a recent win at Google's Science Fair. While the cash is nice, Ferreira says being able to share his work is the true win. "One of the most valuable rewards from this science fair for me is the opportunity to present my work to a body of professional interested people." As for his advice for any aspiring young scientists, Ferreira says "I want to encourage others by saying you don't have to test everything in a professional lab. That's why I built my own equipment."
This isn't the end of Ferreira's scientific endeavors — in fact, it's only the beginning. The prize-winning pollution punisher will be heading to the University of Groningen's Stratingh Institute for Chemistry in the Netherlands this fall.
So, while your kid constantly asking "why" may be annoying now, there's a chance that their inquisitive minds could one day end up saving the whole damn world.
In the meantime, just smile and tell them to ask Alexa.