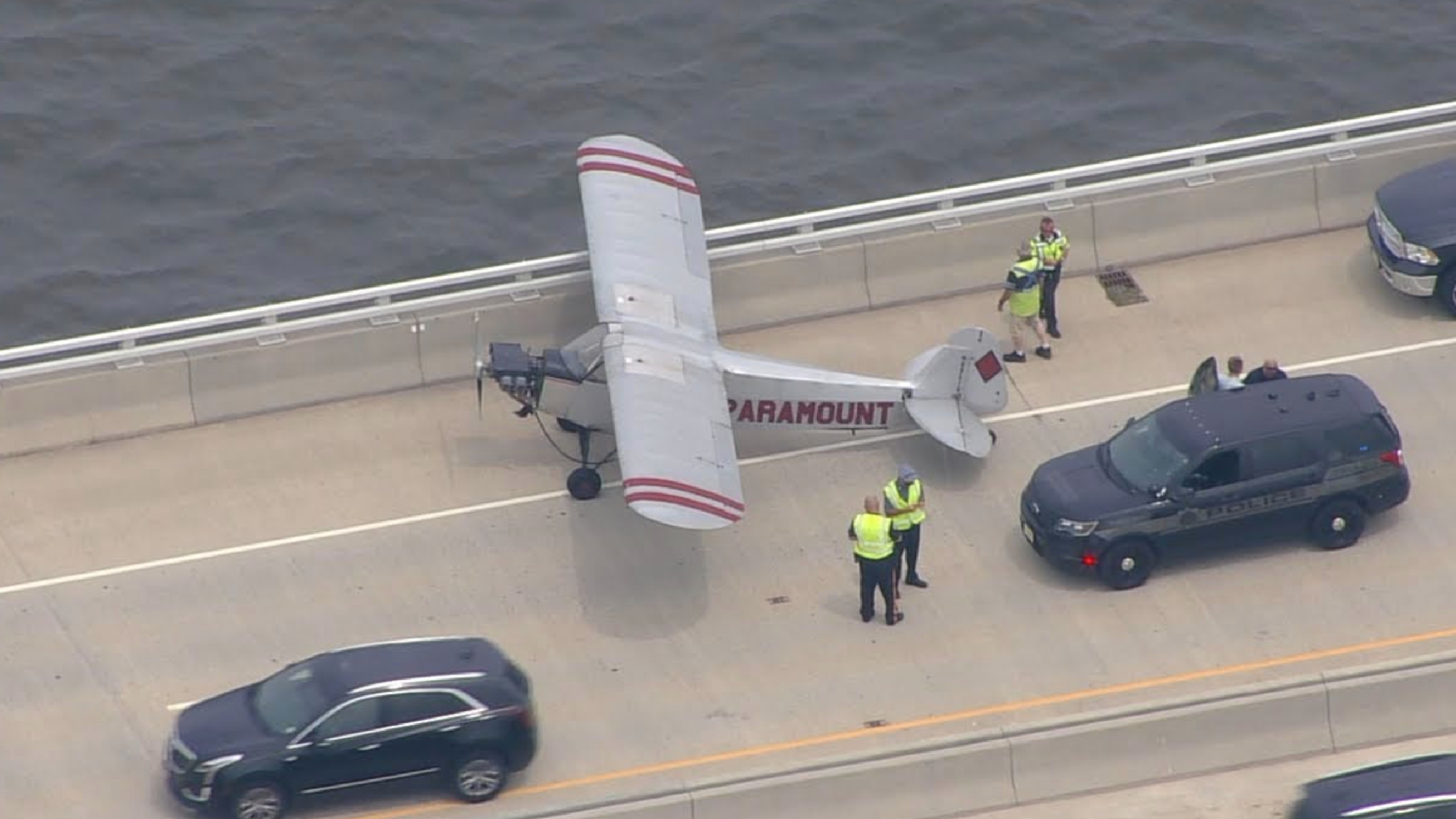 Credit: YouTube/Eyewitness News ABC7NY
An 18-year old pilot had some engine trouble and was able to, unbelievably, land the plane on a busy bridge in New Jersey. The stakes couldn't be higher, and the kid nailed it. A perfect landing. 10/10. Not a single injury to himself or the plane. Truly incredible.
Landon Lucas was the teenager flying a banner plane for an aerial advertising company. Once the engine started having trouble, so he quickly dropped the banner in the ocean and headed for the airport. After realizing he might not get there, he spotted a gap in traffic on the 9th Street bridge and went for it.
This was in the middle of the day. Lunch hour. And he landed a plane in traffic. An Ocean City spokesman said "the pilot successfully landed with no damage to the plane and no injury to himself or any motorist."
An eyewitness who happened to also be a pilot watched the landing from a boat and said it's "really a challenge. I'm very proud of him, it's really phenomenal he was able to do this safely."
"Being scared does nothing." A very nonchalant Landon Lucas, 18, describes how he safely landed his banner plane on the Ocean City bridge Monday.
How big was the gap in traffic? "Big enough." pic.twitter.com/U6uJ86xYtD

— Amy S. Rosenberg (@amysrosenberg) July 21, 2021
 Another witness called it a "perfect landing." But Lucas? Couldn't have been more nonplussed by the whole thing. He told a newspaper reporter that "it was just another day at work, but not an ideal one."
And he broke it down very simply: "It was either water or bridge. There was a gap in traffic, and I went in. Being scared does nothing." When asked how big the gap in traffic was, he responded "big enough." Mic. Drop.

This kid is gonna go places, and wherever they are, he's in for a smooth landing.