Five Teenage Boys Rescue Kids From Icy Pond by Forming a Human Chain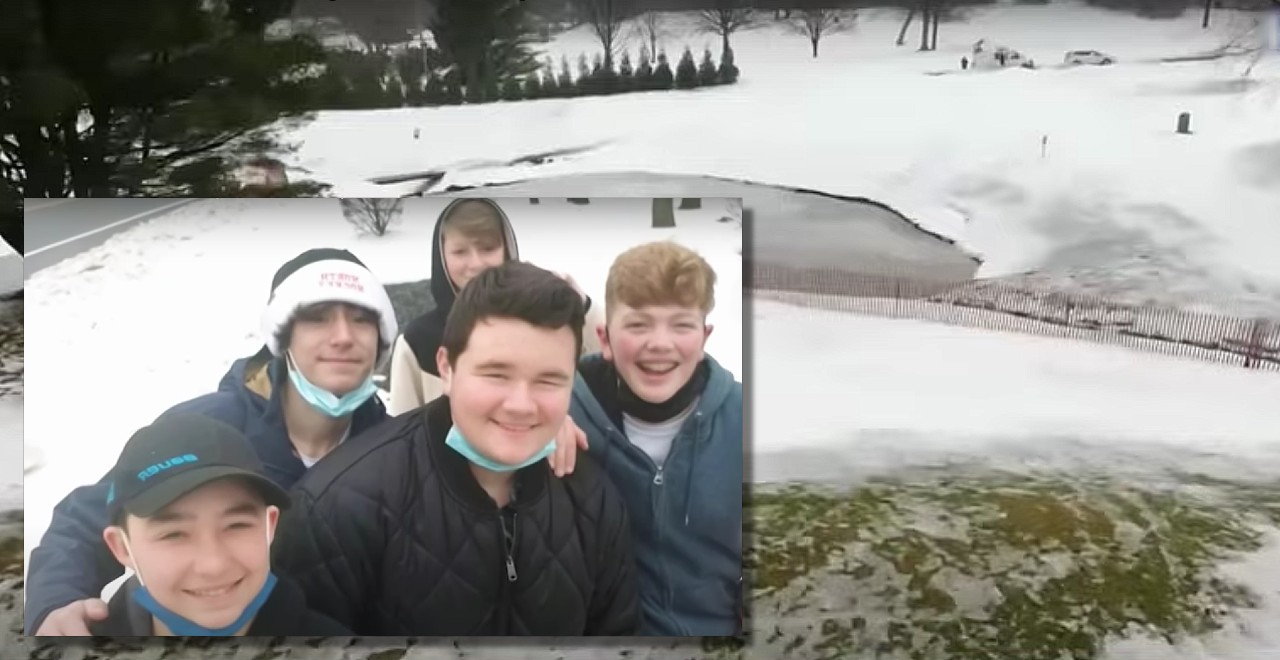 We all know the value of teamwork. The importance of working together was drilled into our brains from the first day of preschool to that High School Musical song that still pops into our brains nearly 15 years later. Heck, half of the meetings we attend as adults are about office cohesion which is just a fancy grown-up word for teamwork. Working together is important, but as five New Jersey teens demonstrated, teamwork can actually save lives.
While sledding on a perfectly snowy day last week, siblings Olivia and RJ Heid found themselves in serious danger. Their sled coasted over a ridge, landing in the middle of a frigid, ice-covered pond.
Fortunately, a group of teenagers and experienced Boy Scouts saw the kids' sled plunge into the icy water. They wasted no time and rushed to the aid of the terrified 4 and 8-year-old.
"The boys jumped in … and they all formed a chain, and they handed them out as quickly as possible," the children's mom, Stephanie Irlbeck, told ABC 7.
The heroic teens recalled the incident in an interview, explaining that their only goal was to get the children out of the icy pond as quickly as possible. One of the young rescuers, Kieran Foley, pulled 4-year-old RJ from the frigid water first. He handed RJ to another one of the five brave friends, all of whom stood freezing and determined in the water.
Next, Kieran pulled Olivia from the frozen pond, passing her down the human chain to safety. Shivering but unhurt, the two young kids were on solid ground once again – and it was all thanks to five young strangers. Despite the harrowing rescue, the boys don't view themselves as heroes.
"We hope that anybody would do that. It just happened to be us there," Tyler Armagan told KIRO 7.