New Tennis Guidelines Amid COVID: "Don't Touch Balls, Kick Them"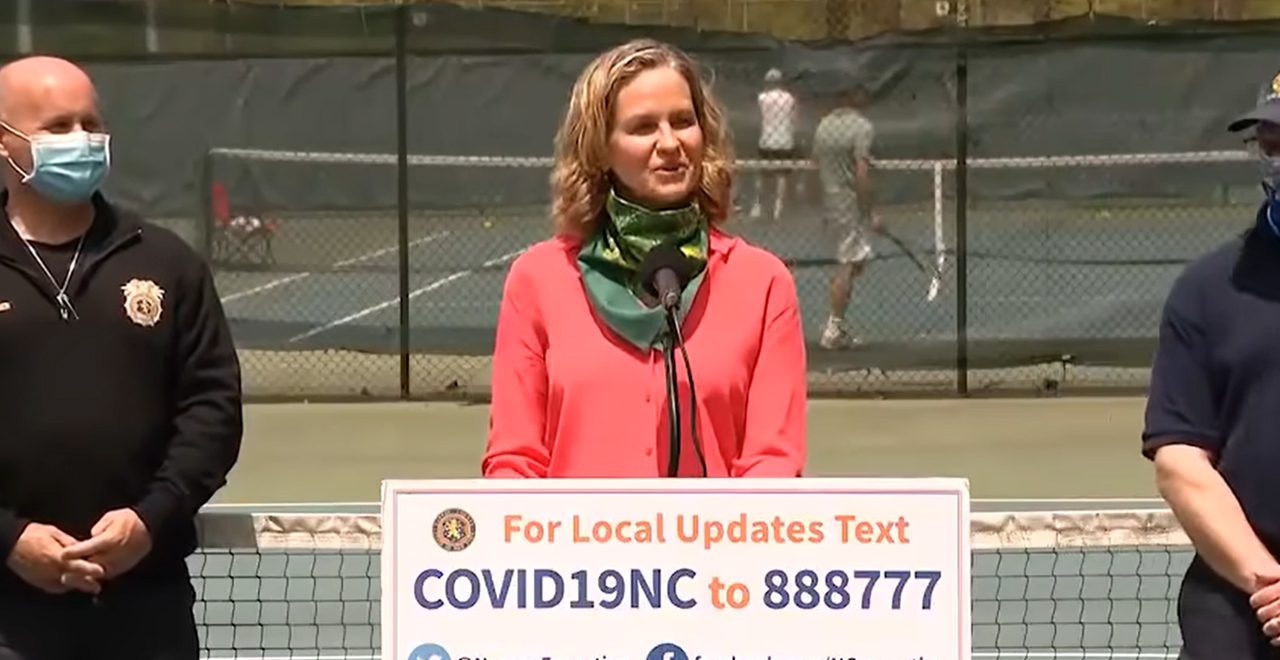 Folks, in these trying times, we gotta be able to laugh at ourselves. More importantly, we gotta be able to laugh at others, specifically public officials when they crack unwitting testicle jokes into a microphone.
Case in point: Laura Curran. With tennis courts reopening throughout Long Island, New York, it was on this Nassau County Executive to deliver a quick rundown of precautionary measures tennis players should take, given they can't play across rooftops.
Among the guidelines: "You can kick their balls, but you can't touch them."
Watch the hilarious gaffe and subsequent blushing right here:
You know a slip up is funny when you can see smile beaming through other people's face masks.