Texas Dad Buying Milk for Twins Ends Up Saving a Woman's Life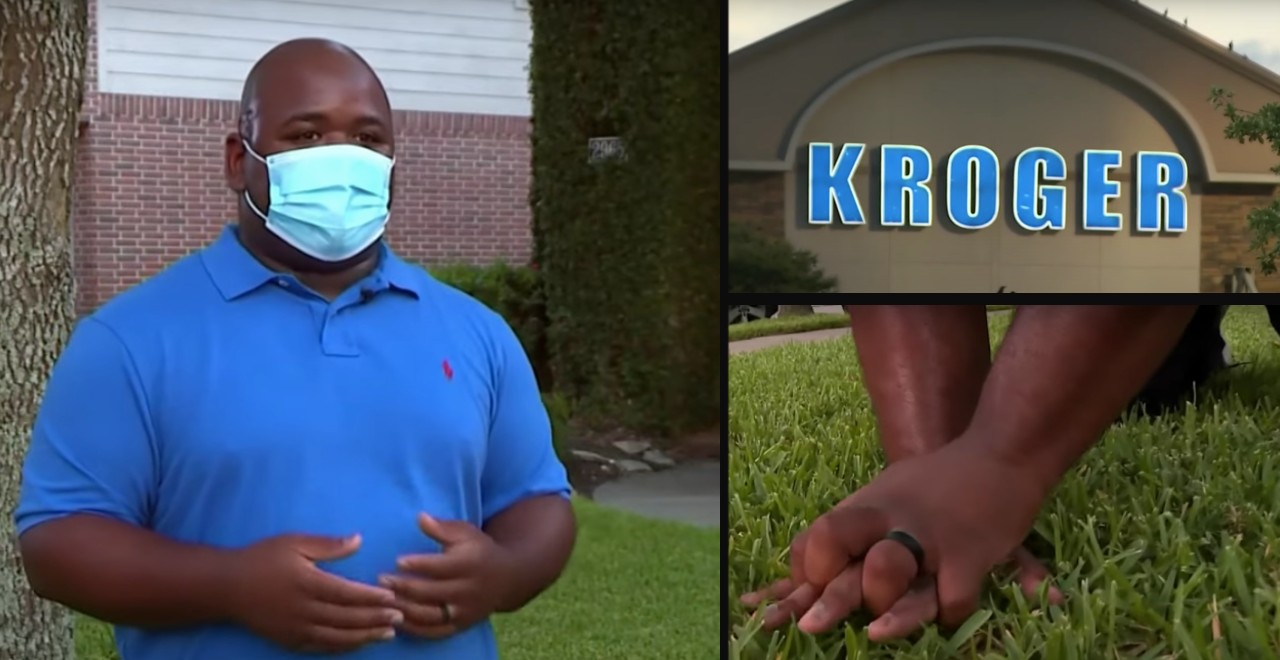 Anyone who has ever gone grocery shopping with a child knows that it's a feat in and of itself. Between somehow ending up with 16 boxes of Lucky Charms in your cart and attempting to keep your kid from running a full marathon through the aisles, it's a lot to handle. We would have hailed Justin Thomas for taking the plunge and running to grab milk from his local Kroger with his twins in tow, but that already challenging trip took a lifesaving turn.
Justin Thomas of League City, Texas is no stranger to being a hero. Aside from his medical background, Thomas spent a decade in the U.S. Coast Guard. His current job as an electrician requires him to know CPR (a registration which he makes sure to renew every year), but a routine trip to the grocery store was the last place he expected to put his life-saving skills to use.
Thomas only intended to pop into the grocery store for some milk – a quick trip in and out, barring any tantrums. But Thomas's errand was abruptly sidetracked when he heard a scream come from another aisle. Without hesitation, he ran towards the sound. It didn't take long for Thomas to find the source of the scream – in the middle of the grocery store, a woman had suffered an apparent cardiac arrest and collapsed to the ground.
Just as he had been trained to do, Thomas began to administer CPR to the unresponsive woman, occasionally switching places with another customer so neither got too tired to properly perform the exhausting chest compressions properly.
The woman was taken to the hospital, and her family later contacted Thomas to let him know that his actions likely saved her life.
"I just saw someone in need. I didn't even think about it, I just jumped in to help," Thomas told KPRC 2 News. "Afterward was kind of strange, a strange feeling… like I have all this adrenaline and I still have to go get the milk."
Good work, Justin. The next pint of milk is on us.