This Lucky Charms Beer is Magically Ridiculous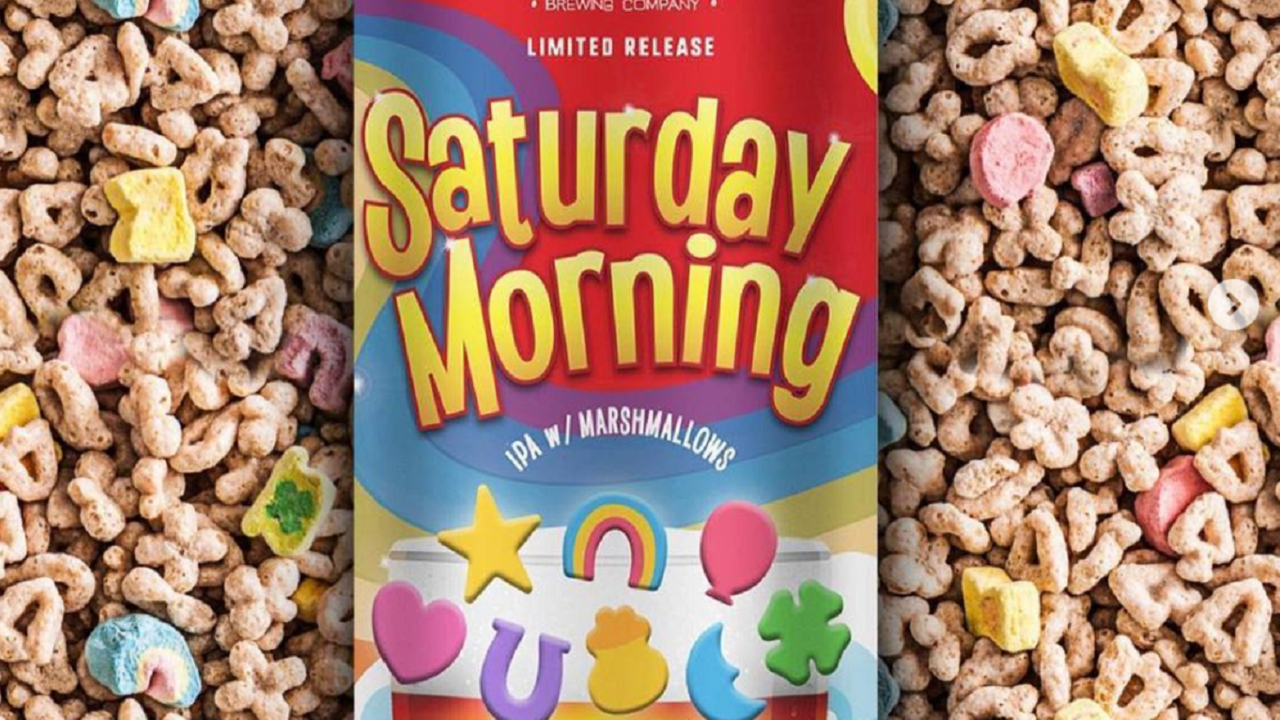 It's not often that we have good cereal in the house. By "good" I mean the delicious chocolatey and/or sugary cereal that I grew up on, like Cocoa Krispies and Capt'n Crunch and, of course, Lucky Charms.
Just the other day, my wife brought home a box of Lucky Charms – a St. Patrick's Day-themed edition with marshmallow pots of gold. Unfortunately, I've barely been able to get my hands on it, thanks to my sugar-starved children who descended upon the magically delicious cereal as soon as Mommy walked in the door. Damn kids!
Thankfully, there is a solution for us adults who want their Lucky Charms without their kids getting in the way. Although it might not be exactly what you'd expect: a Lucky-Charms-flavored beer. Just in time for St. Paddy's Day!
These tricks definitely ain't for kids!
Earlier this month, Smartmouth Brewing Company in Norfolk, Virginia released a brand new IPA called Saturday Morning, and their Instagram post announcing the brew describes it thusly:
This Saturday (3/2) is the release of Saturday Morning, our newest IPA with marshmallows. Brewed with house toasted marshmallows and cereal marshmallows in the mash, hopped with Galaxy and Calypso, and dry hopped a whole lot more. This IPA is sure to set you back with nostalgia, on the couch, turning on the best cartoons for a Saturday morning.
Beers these days are breaking (bad) new ground and are even infused with CBD, but this is the first time I've come across one with actual marshmallows in it!
The beer can shows images of the familiar marshmallow charms that make the classic children's cereal so irresistible, and Smartmouth is not shying away from how strange the combination is. The can sports the tag line "Magically Ridiculous."
I haven't had a chance to try the beer just yet, but I fully approve of the marketing. And to be honest, judging by the way my kids hunt through the cereal just to pick out the marshmallows, this beer might be my only chance to have any Lucky Charms!