When a Texas Supermarket Lost Power They Let Customers Leave With Free Groceries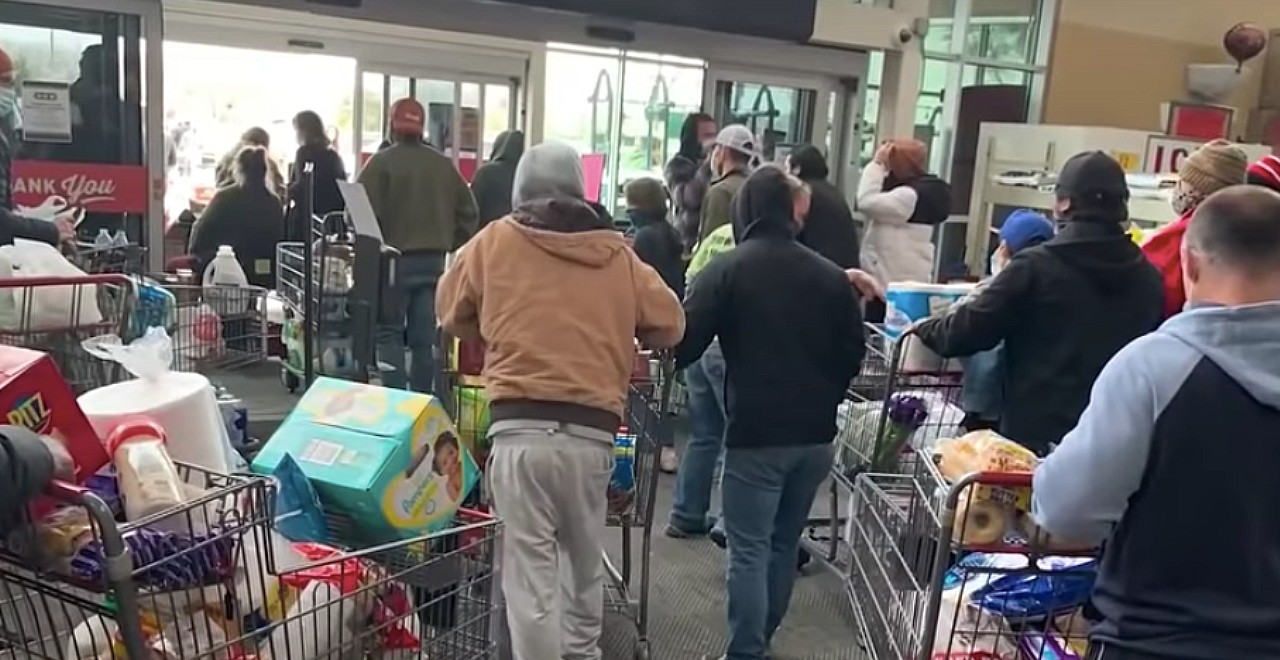 After a devastating winter storm, Texas residents found themselves struggling to obtain the basic necessities. Power outages and water shortages left Texans in a state of shock, and as with many disasters, people flocked to stores to stock up on emergency supplies. The stores and restaurants that had power stayed open until their inventories were depleted, and with the increasing demand, it didn't take long for store shelves to empty.
Texas Residents packed into an H-E-B store in Austin Tuesday afternoon, stocking up on supplies to hold them until the winter storm's effects were mitigated. Shoppers rushed through the aisles, pulling food from the store's quickly-emptying shelves. In the midst of the chaos, everything suddenly went dark.
"All of the sudden the power goes out, and you hear curse words and people sighing," Shelby Lasker told Austin 360.
Lasker had been waiting in line for 30 minutes with her cart full of food and other supplies when the power went out, and initially, she anticipated walking out of the store empty-handed. Just as the customers' frustration and panic began to grow, the store's staff made a decision.
"You just hear (people at) registers say, 'Go ahead,'" she says. Cashiers let customers "leave with baskets of groceries, no bags. I think they could tell how upset people were."
Power went out at heb in Leander….instead of everyone leaving empty handed, they just gave it all away….no store does more then my HEB

— ✨S✨ (@shelbylasker) February 16, 2021

As word of the Texas store's generosity spread on social media, loyal customers jumped in to express that they were entirely unsurprised by the store's incredible gesture. H-E-B prioritizes helping its community when times are good, and when times turned desperate, the store stepped up.
Many people don't realize that HEB provides to its Communities on a year-round Basis. In Austin, HEB provide FREE School Supplies to Low Income Children, Sponsors After School Programs, Supply Area Food Banks, provide Disaster Relief to Texas, Mexico and other States, etc.

— Rebecca Allen (@ausreball) February 21, 2021
The company's act of kindness went viral, sparking support for the store that showed its customers how much they care. It's natural to focus on your own situation during times of stress, but this small act of generosity reminds us just how much it means to pay it forward.
The Dad Staff is donating to a collection of food and warming centers throughout Texas to help families in need. Impact Your World allows us to contribute to 14 organizations, including The Red Cross, Mercy Chefs, Austin Pets Alive, as well as local food banks in Dallas, Houston, and Austin. If you are able, please consider donating any amount here.