"That's a scary mask," Says Savage Dad To Trick-or-Treater Not Even Wearing One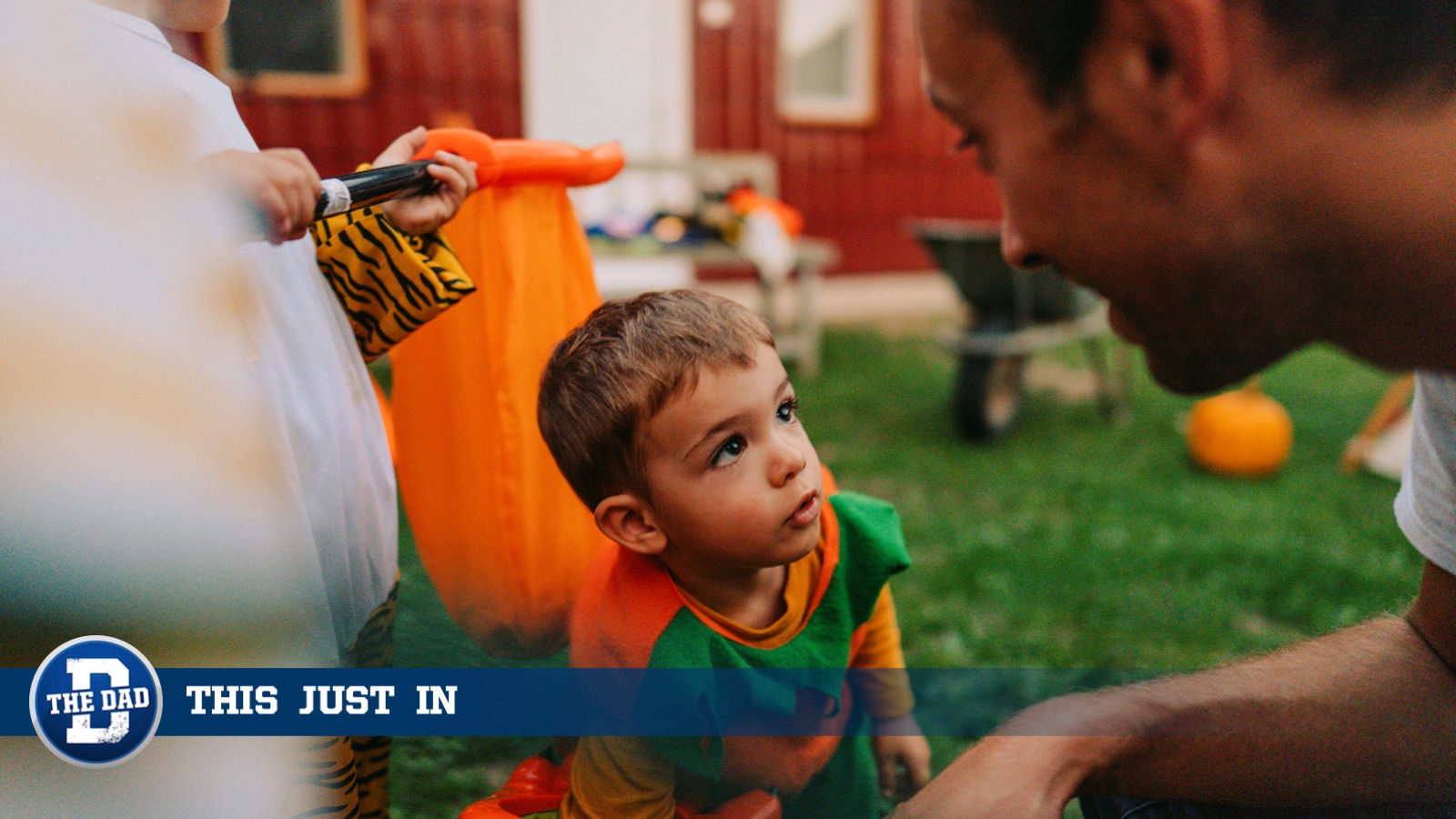 ROCHESTER, NY – In what has been self-described as the sickest, most creative burn that he's ever come up with, 43-year-old Peter Wyatt said, "That's a scary mask," to a trick-or-treater who approached his door, even though the child wasn't even wearing one.
"Get it? It's funny because you're not wearing a mask!" continued Peter, desperately trying to get a laugh out of the kid who was clearly more interested in candy than listening to dad jokes, especially since he had already heard the same joke at a few previous houses in the last hour.
As the trick-or-treater departed from Peter's doorstep, Peter was certain that the kid would go and tell all their friends about the cool, funny dad who was handing out candy, which would give Peter plenty more opportunities tonight to tell what he considered to be the perfect joke.
"That's a scary mask! …Did you hear me? I said, that's a scary mask!" repeated Peter to the next set of trick-or-treaters who he thought didn't hear him, when in reality they were just ignoring him and focusing on the candy.
As things stand, Peter has noticed fewer and fewer trick-or-treaters coming by his house, probably because word finally got around that he was telling awful jokes to anyone who rang his doorbell.
Despite being completely plausible to parents, THIS JUST IN is satire and intended for entertainment purposes only. For more stories like this one click here.