The 10 Best Comments of the Week 1/12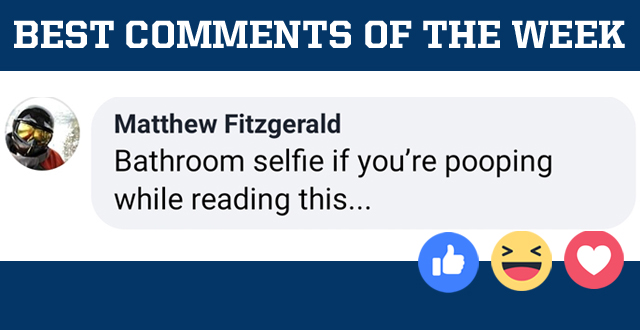 Every week we pan for comedy gold in the comments section of our Facebook posts. If your comment cracks us up (or warms our hearts) we'll showcase it here!
Here's this week's roundup of the 10 Best Comments of the Week:
1. Life Imitates Laziness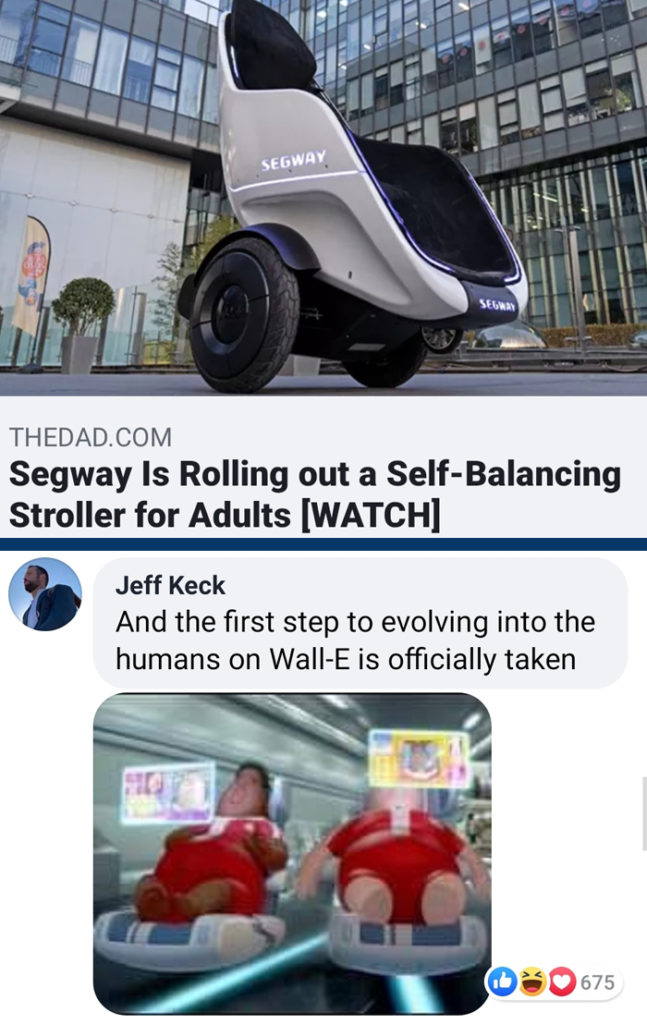 2. Karen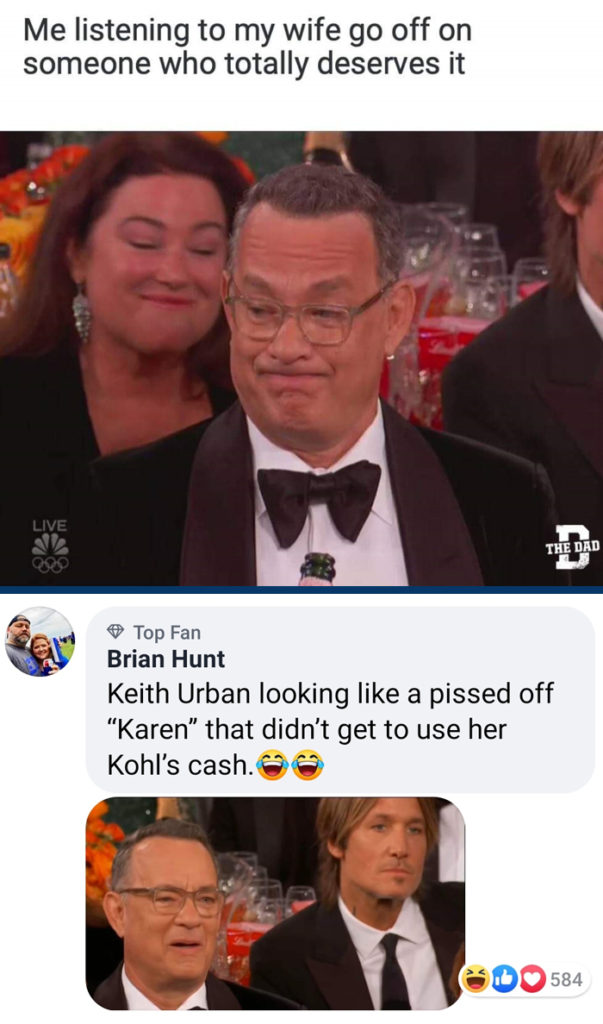 3. Those Were the Days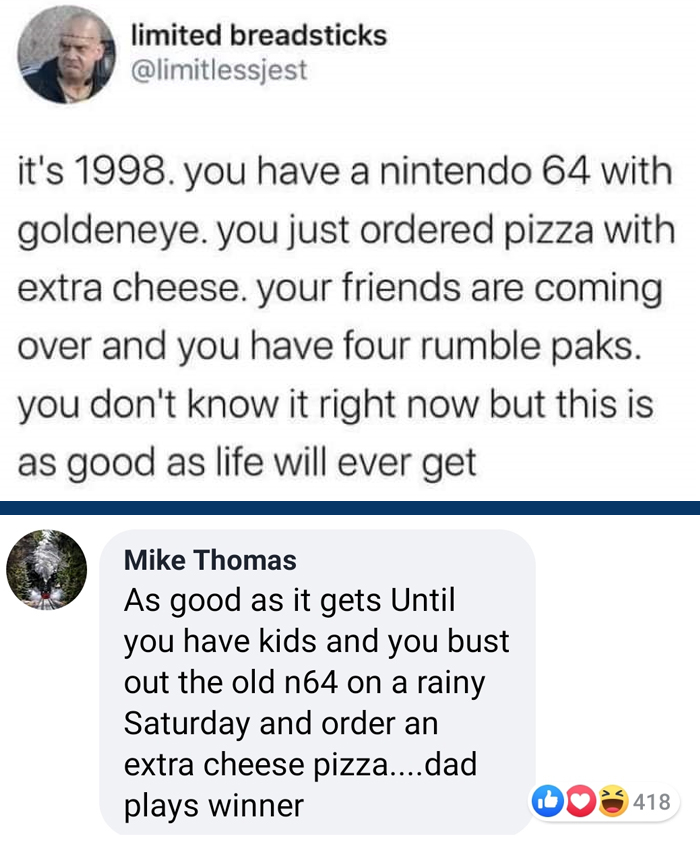 4. GoldenEra 
5. Amendment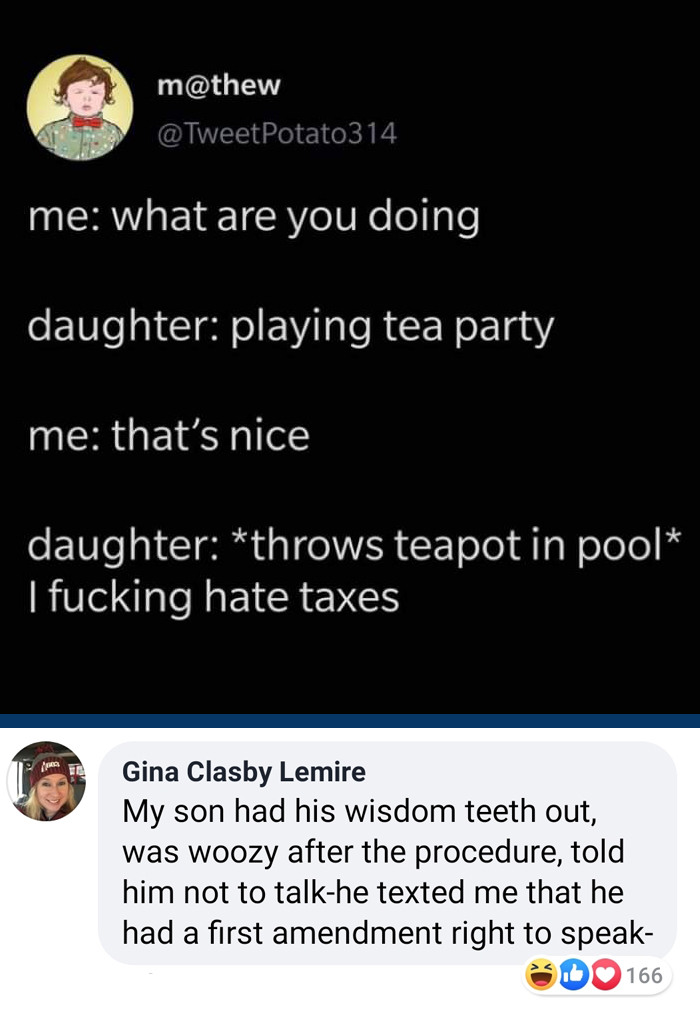 6. Washroom Humor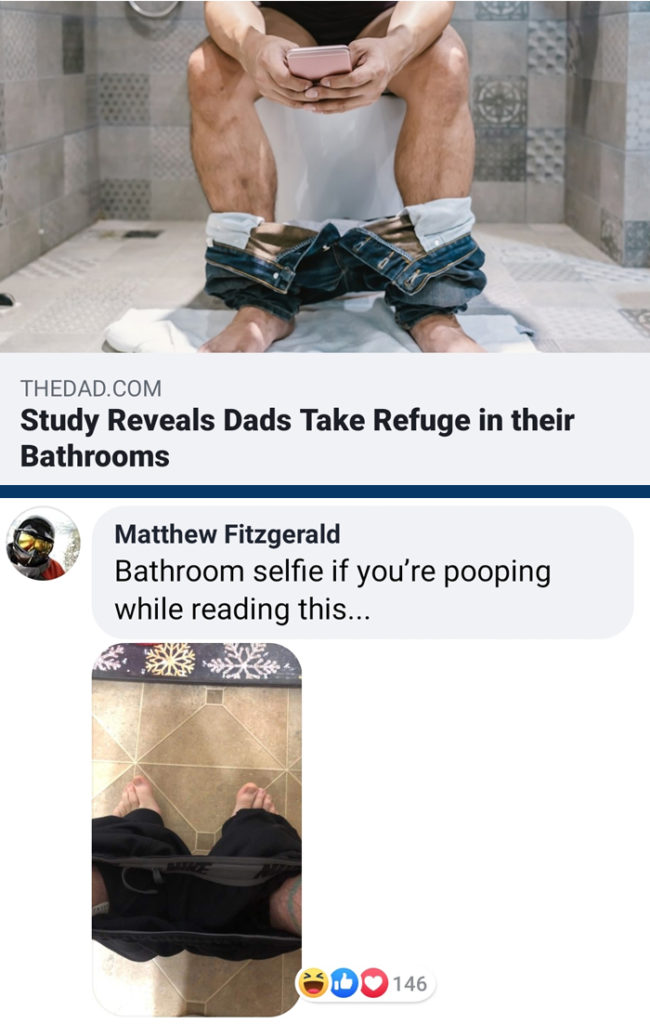 7. There's Always Next Year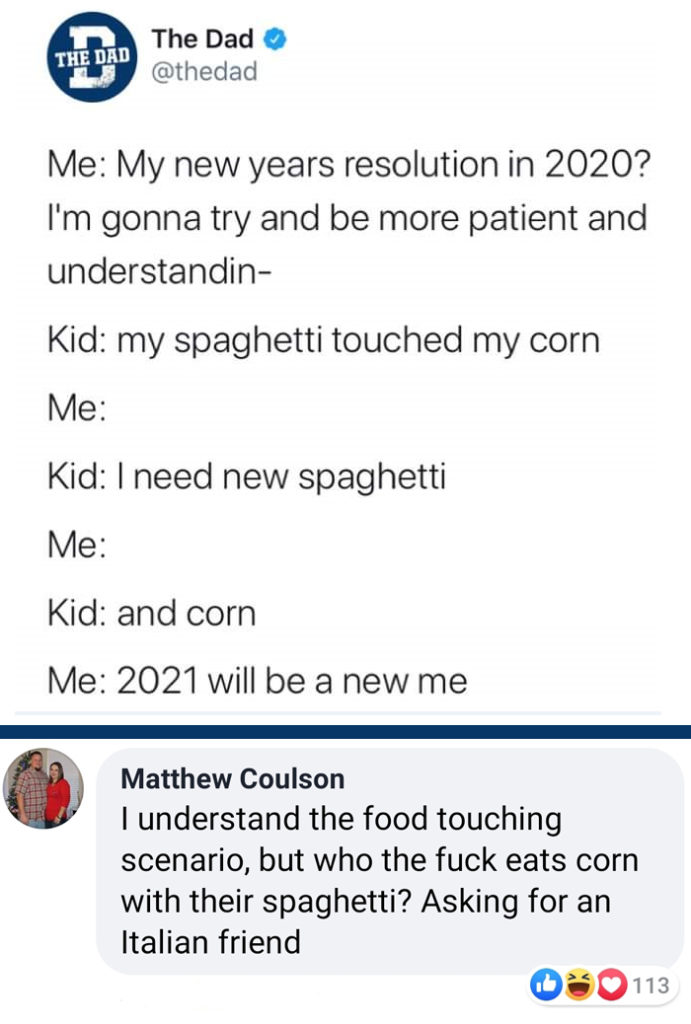 8. Work It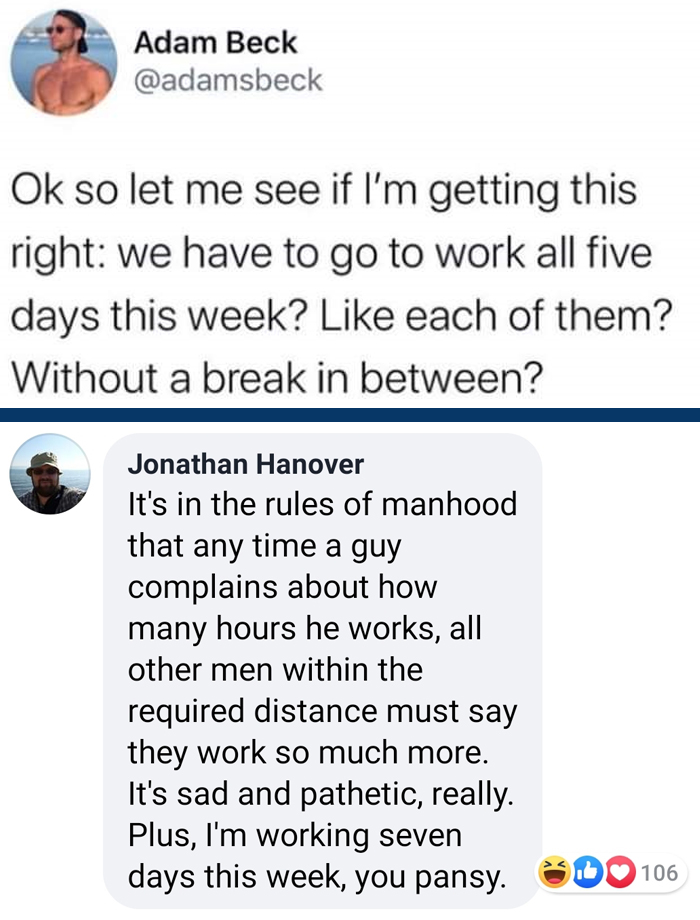 9. Father Story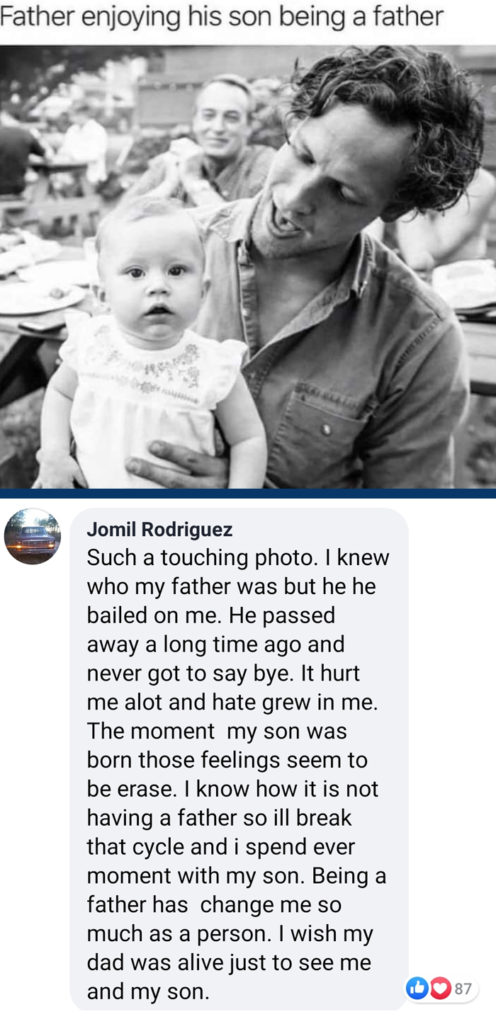 10. Fabio Would be Proud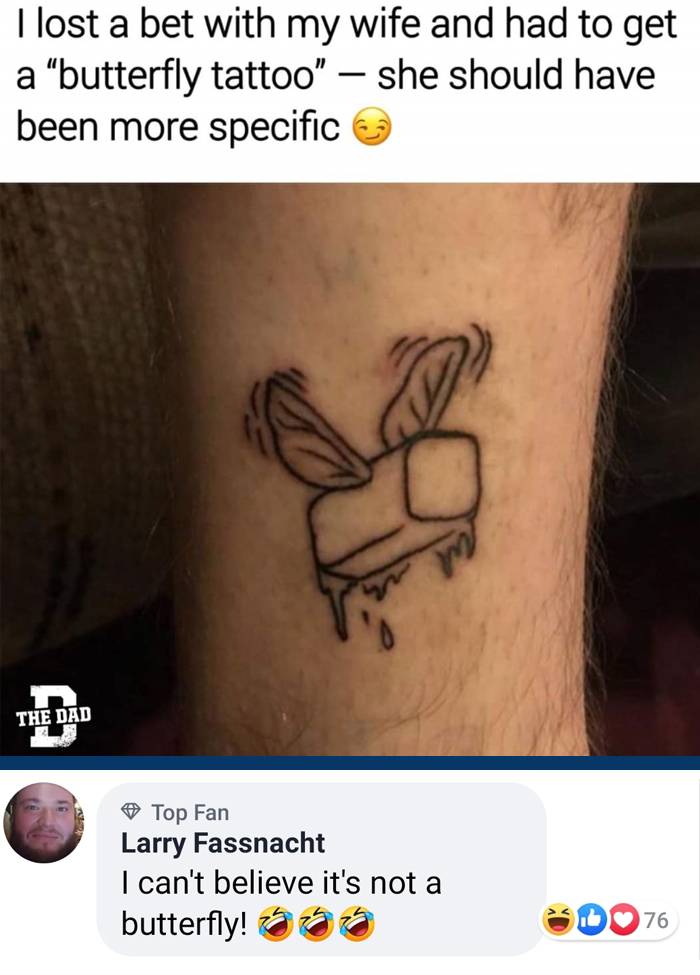 Check out the previous edition of the best comments of the week here.