The BabyMop Onesie Finally Puts Your Infant to Good Use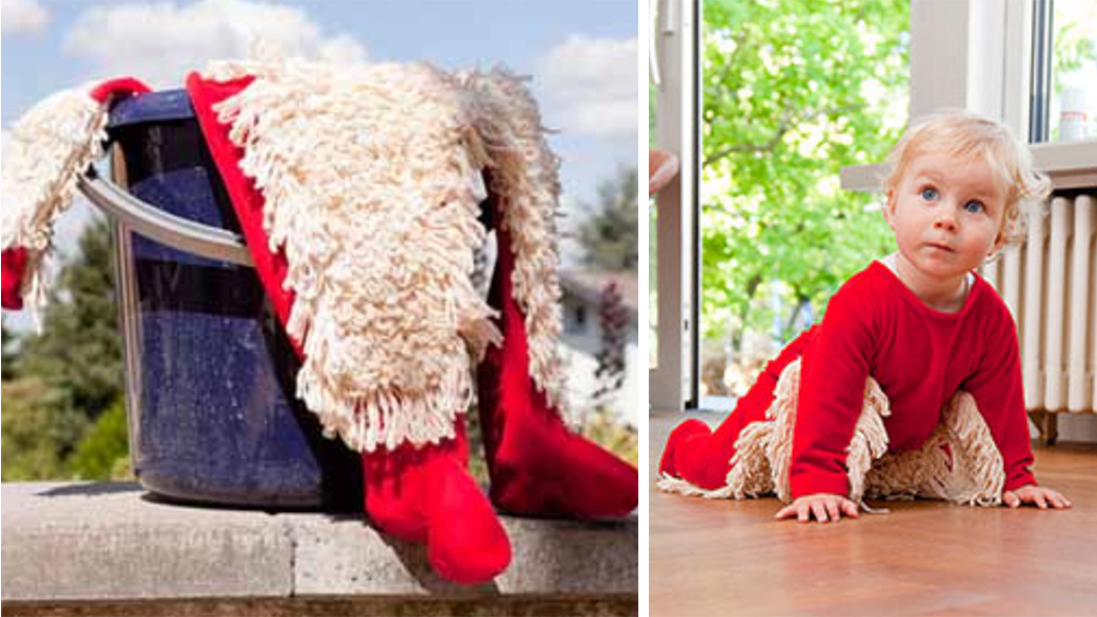 As every parent knows, taking care of a baby is a ridiculously one-sided relationship. You have to do every single little thing for them: Feeding, soothing, bathing, burping? Like, cut me a break, dude – burping is not only easy, but it's one of my favorite things in the world to do.
Sometimes, I wish they would just pull their weight a little more.
Well, fortunately, now they can… quite literally. Introducing, the BabyMop.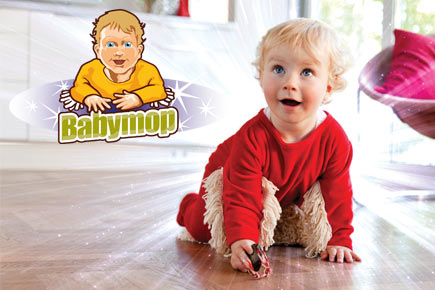 Sure, your little one probably doesn't have the ability or initiative to GET A DAMN JOB ALREADY, but they can help out with the household chores for a change thanks to this wonderful onesie.
"Witness the moment when a person becomes useful the first time in its life," reads their Amazon listing.
While made for children 8-12 months old, Amazon has versions available for 3-to-6-months-olds and 6-to-9-months-olds as well so you can have those floors looking spotless months earlier.
Sure, a dirty floor might not be the ideal environment for a young child, but I'm pretty it will just strengthen the kid's immune system or whatever, right?
(I got a C+ in my sophomore Health class so I'm pretty sure I know what I'm talking about)
BabyMop even includes a handy manual on their website to make sure you use their product correctly. It kind of makes you wonder how many kids were wrung out like wet towels before they were forced to make this.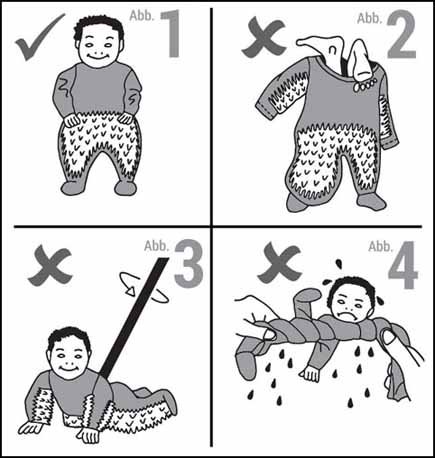 So, if you're ready for your baby to stop being so lazy and do something with their lives for once, you can buy the BabyMop today for $18.99 on Amazon.
Just a heads up, if you buy stuff using the provided links, The Dad may collect a small commission.