Not long after becoming a father, you surely noticed the ridiculous number of things required to spend a simple day out with the kiddos. Bottles, diapers, wipes, pacifiers… the list goes on and on.
Sure, you could grab any number of gender-neutral diaper bags to toss in the back of the car, but most guys prefer things to be as low maintenance as possible.
Enter, the Dad Hoodie. While coming in at a relatively steep $95, this cozy sweatshirt (available in either Heather Grey or Navy) allows one to always be prepared while still remaining comfortable and casual. The trick is the fancy mesh lining on the inside which provides various compartments for all your fatherly needs. It's like cargo shorts. . . but for your torso.
"It's meant to hold everything you need to take your kids to the playground or library for a few hours," says Dad Hoodie inventor Taylor Llewellyn.
The idea came to Llewellyn during his days toting around his two young kids. Not only were most accessories for new parents fashioned toward moms, but he found the huge duffle-sized diaper bags to be a bit excessive.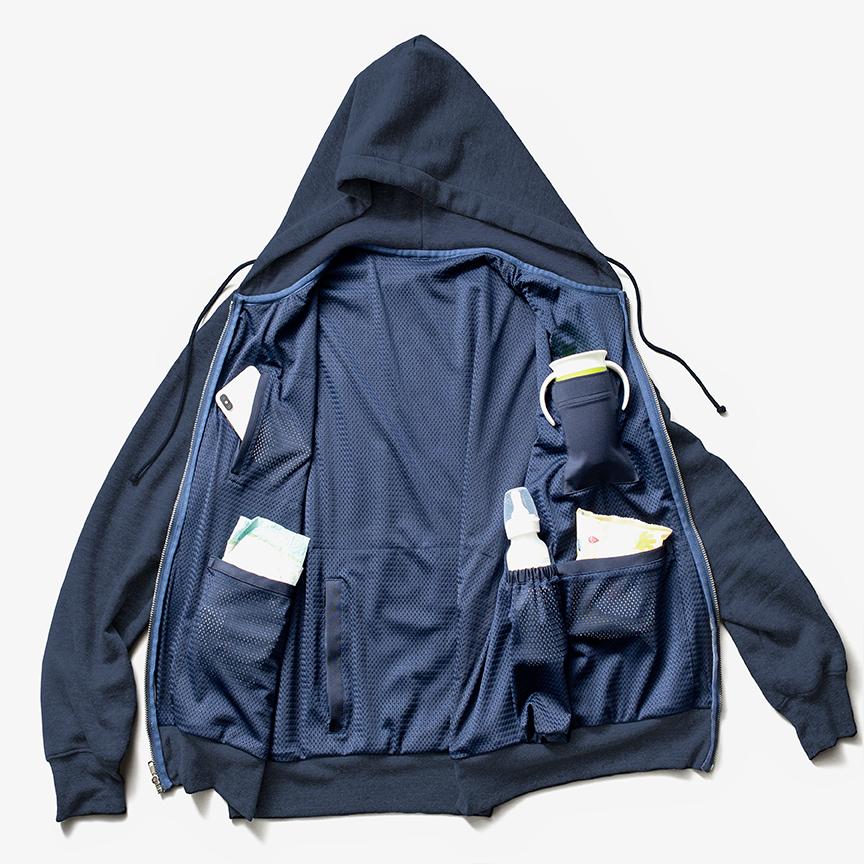 "Many diaper bags seem designed to be big enough–and with enough pockets–to survive several days in the jungle with your child," he says. "That's way more space than you need to just head out with your kid."
The interior lining and pockets are made with a stretchy, breathable fabric that isn't designed to hold a lot of heavy objects (which will cause the lining to sag) but will hold a bottle or phone, no problem.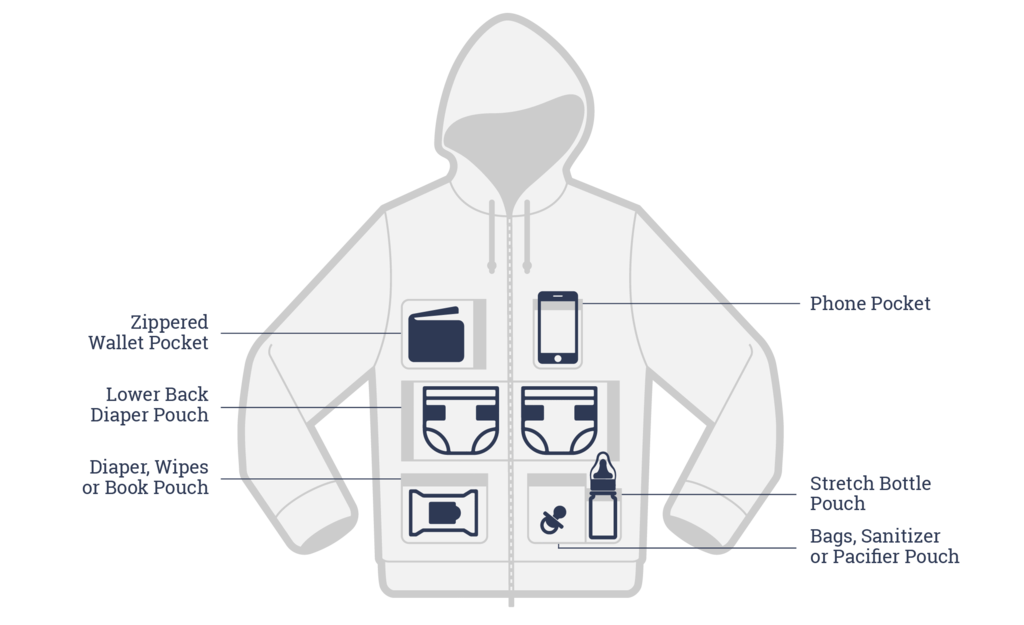 Plus, once the kids are adequately potty-trained, it will still work just fine for any outing that requires some extra storage space, like holding all those extra winnings from poker night with the guys.
Interested in a little extra on-person storage? Grab your own Dad Hoodie here.