The Dad Of The Month, April 2020: Joel Stetler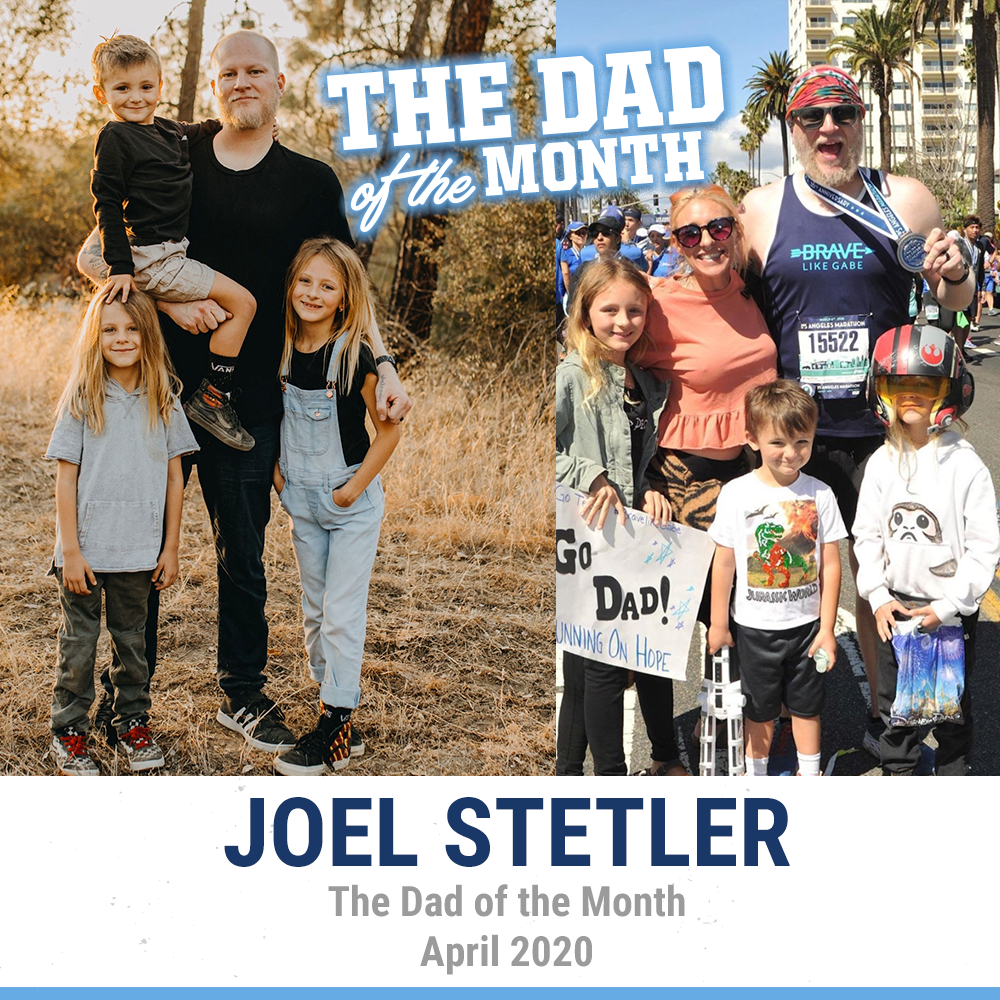 We are honored to announce The Dad of the Month for April 2020: Joel Stetler. For the past 3 years, Joel has been living with a rare incurable cancer, teaching 3rd grade, coaching football and baseball, and giving 110% as a father to his 3 kids. Read his nomination submitted by his partner, Amanda: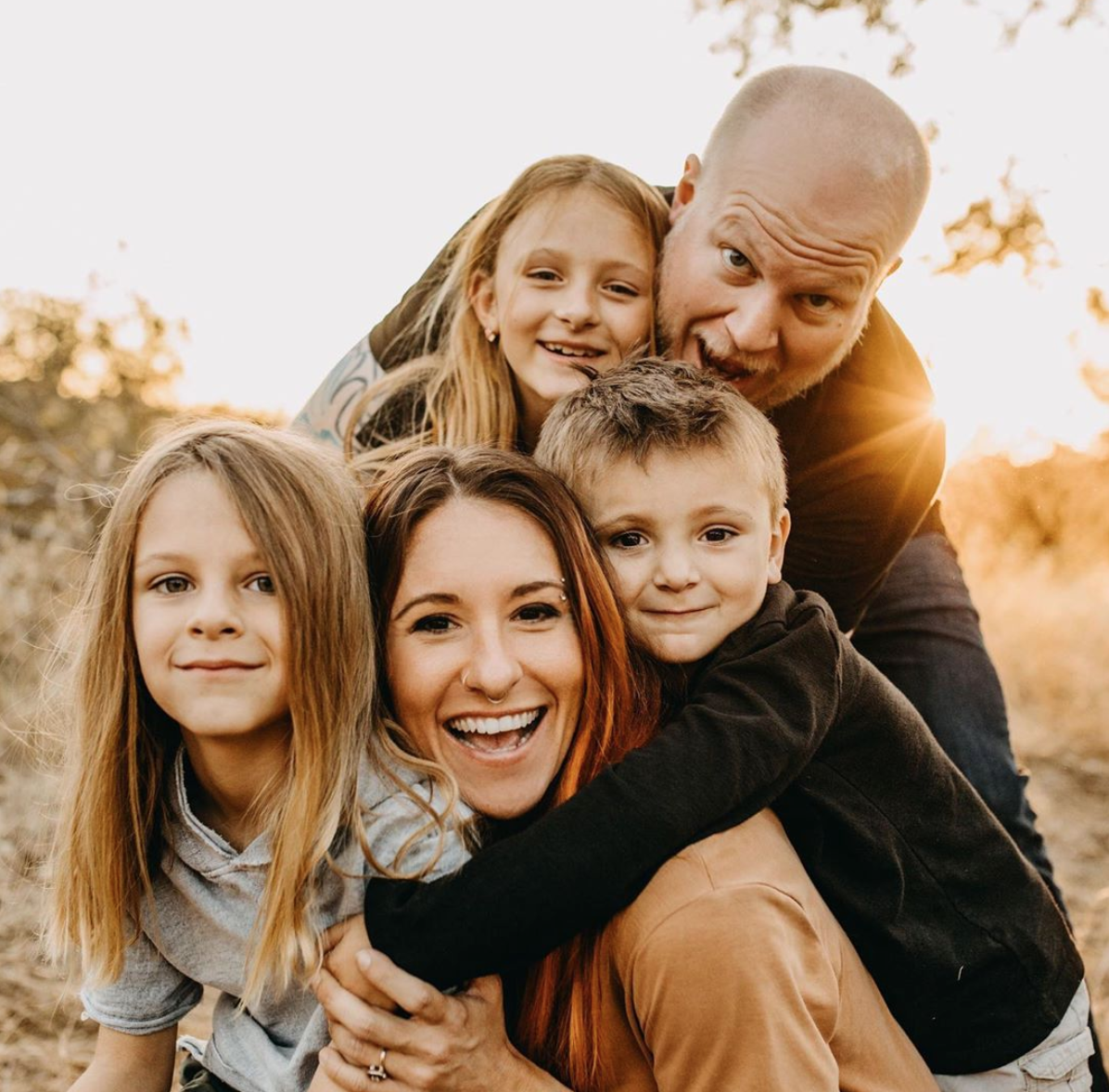 "Joel is a father of 3, living with a rare incurable cancer. His disease is active, and has never been in remission. He works as a public school 3rd grade teacher, coaching football and baseball for the school in his spare time. He makes his own 3 kiddos his priority at home, despite the cancer treatments that leave him extremely fatigued.
Joel was diagnosed with cancer when the youngest of our 3 children was only 3 months old.  His prognosis wasn't good, with statistics giving him a survival rate of 3-5% beyond 5 years.  His immediate reaction to those statistics and any like it has always been, "I have to make it that far. I have to make it beyond 'that.' That number. I have to make it to graduations, and weddings, and everything my kids need me to see."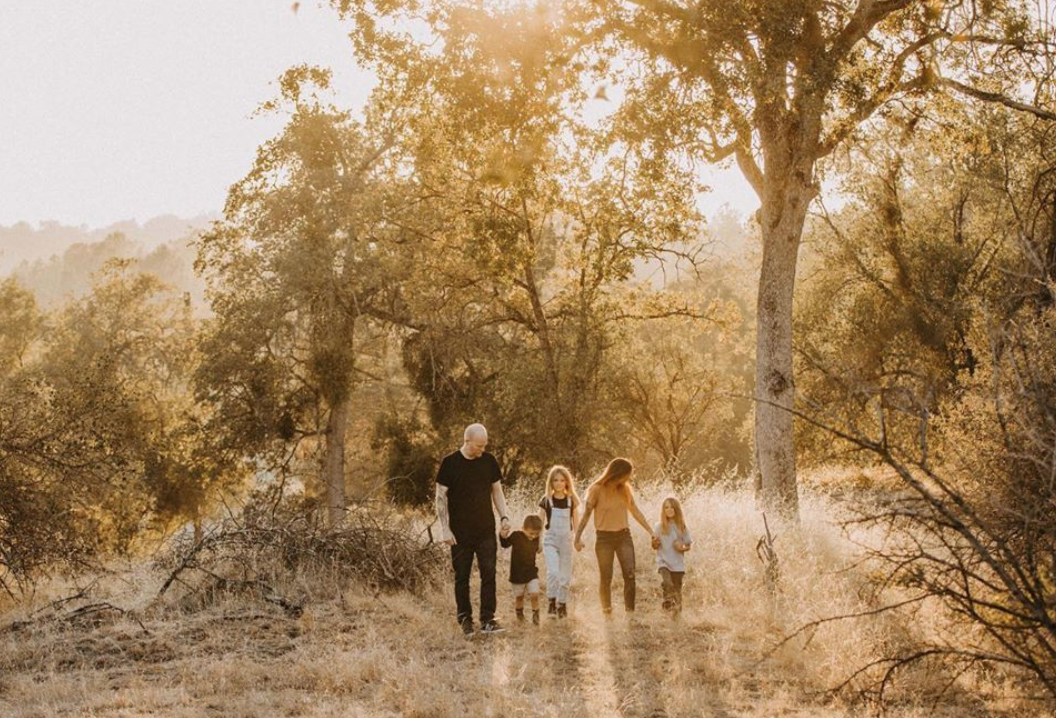 What makes Joel such an amazing dad is that he is PRESENT. He makes the most of every second with his kids, because every second is one he was not guaranteed. Maybe it's spent jumping on the trampoline with them (their absolute favorite dad activity) despite feeling ill because of cancer meds.  Or it's spent going on a run with his daughter so that she is in the best shape for cross country she can be, despite the fatigue and exhaustion from chemo.  Over the last four years his kids have grown up seeing their father be brave despite facing something scary.  At times I have told him he should rest or relax more, but his answer has always been, 'I want the kids to know their dad didn't waste the time that he had.  I want to make sure they always remember that they were the most important priority for me.'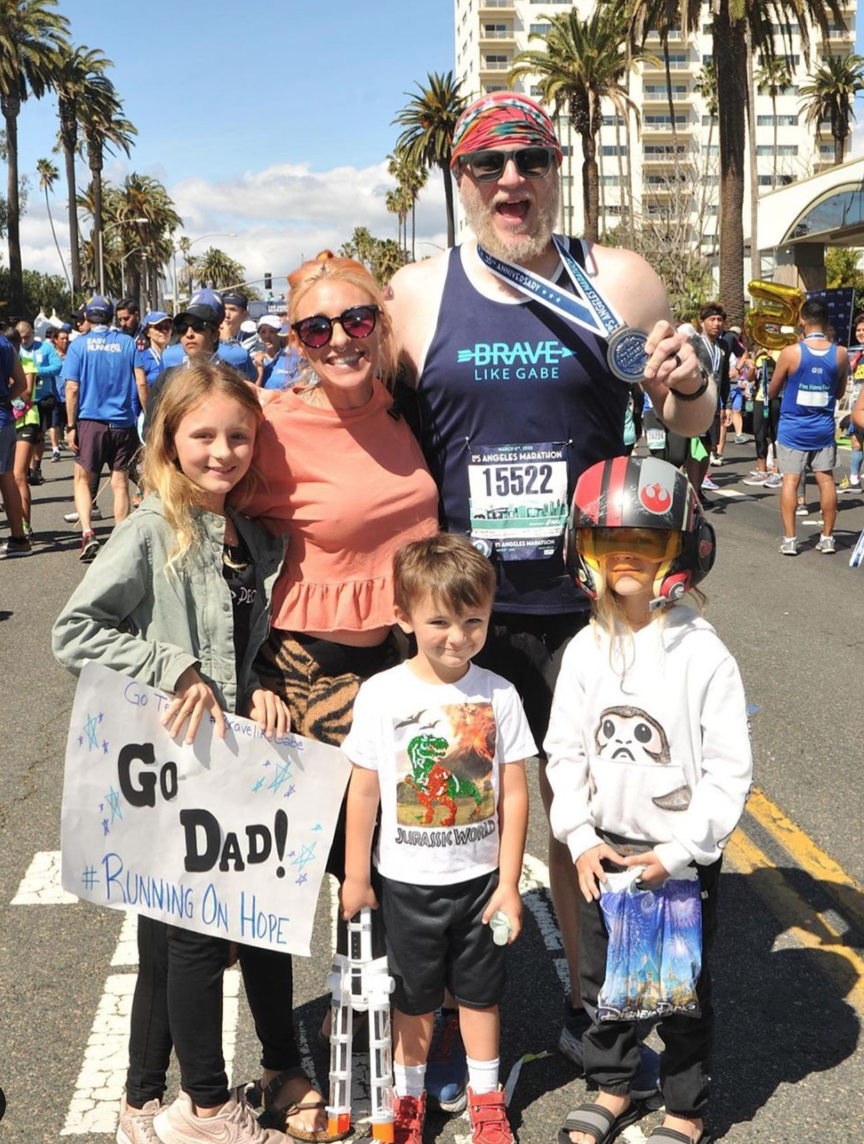 This dad is the most amazing example to his kids on how to have a positive outlook on life, even amidst the most dire circumstances. He's always smiling and never lets his disease steal the happiness he gets from serving his community and living his best life with his family."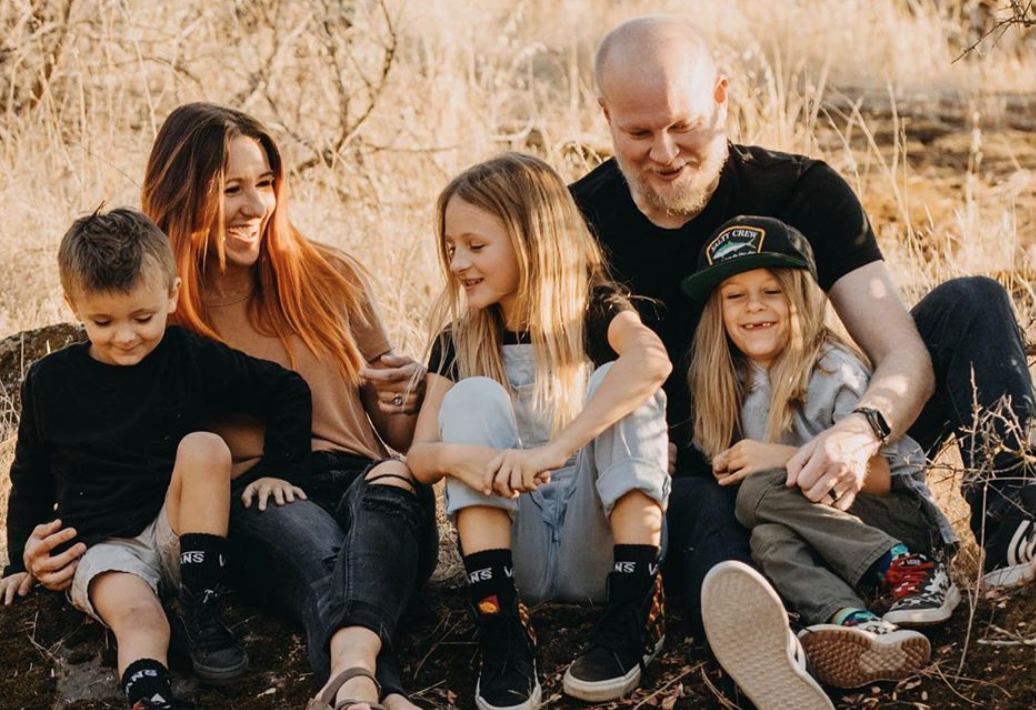 To honor Joel's inner and outer strength and show appreciation for all he gives to his family and everyone in his life, we are sending $500 and special edition dad gear. With his bravery and love of life, Joel sets an example not just for his kids but everyone who has the privilege of hearing his story. We salute you!
Click here to read more or nominate a special dad in your life.