The Dad Of The Month: August 2019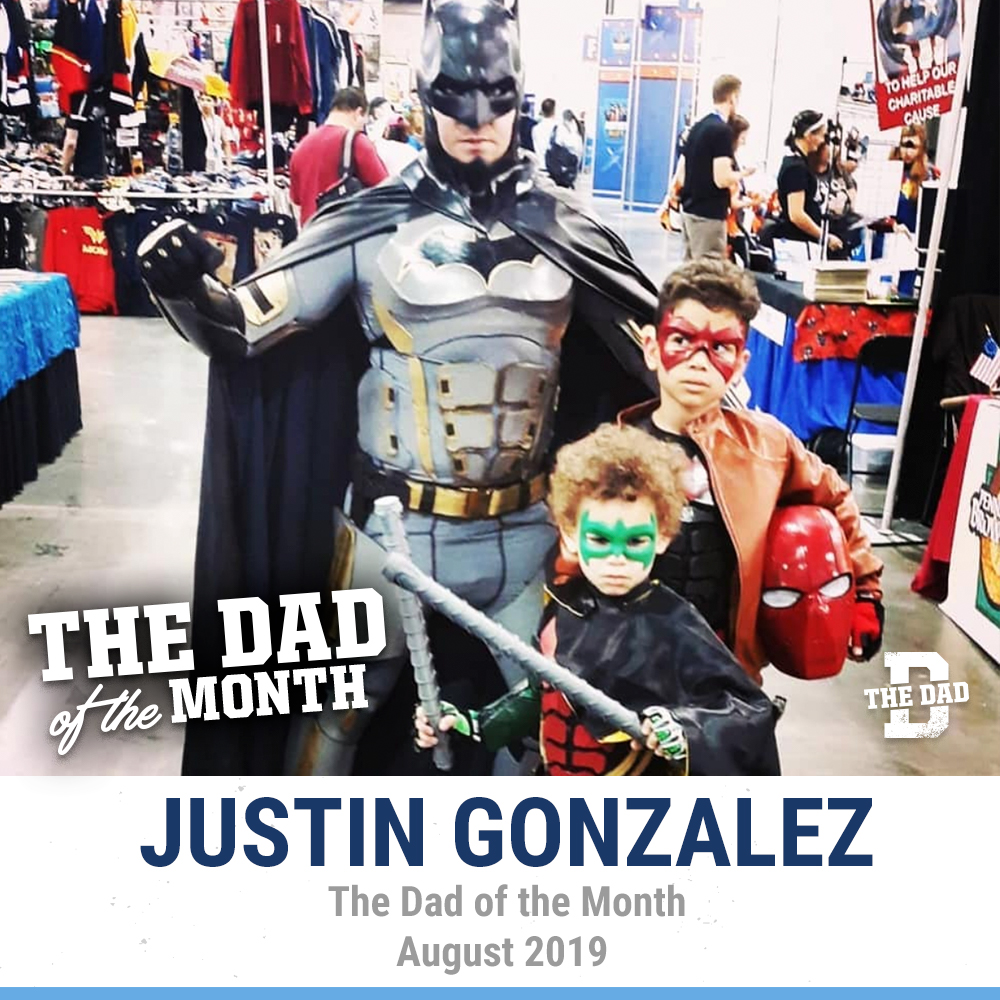 With great excitement we announce The Dad of the Month for August 2019: Justin Gonzalez. Justin is a single father to 2 boys and a superhero in more than one way. He was nominated by his friend and a fellow dad, Obed. Read what Obed had to say about Justin:
"I have known Justin since he was about 7 years old. He has come a long way from the wild kid and teenager he used to be.
Justin is raising 2 boys alone and does everything he needs to do to keep a smile on their faces. He focused on getting his personal life, finances, and career in order. He purchased a home entirely on his own and surprised his boys with it. They had no idea he was buying it. He is completely dedicated to them.
Cosplay is a hobby of Justin's that he loves to share with his sons. He builds them all impressive costumes and together they go to Comic-Con and superhero movies dressed as characters. Those kids are going to look back at all of the photos someday and appreciate all that their dad did for them.
I envy the memories he's making for his kids and hope my kids appreciate me as much as Justin's boys appreciate him."
To honor Justin's unshakeable commitment to providing his boys with secure, fun-filled childhoods we're sending him $500 along with special edition dad gear. Being a single parent is a difficult and too often thankless job, but the work you're putting in will pay off and it inspires all of us. We salute you!
Click here to read more or nominate a special dad in your life.