The Dad Of The Month, February 2020: Luis Arcos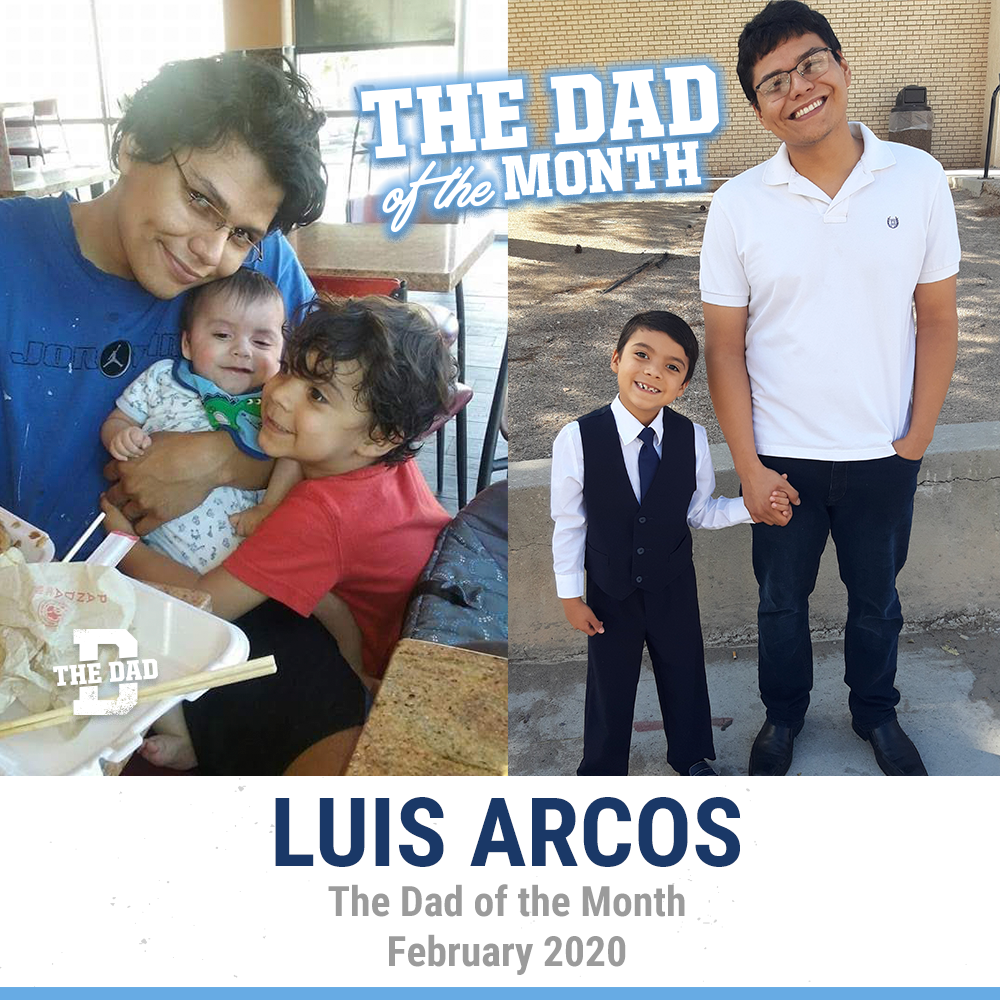 We are honored to announce The Dad of the Month for February, 2020: Luis Arcos. Luis and his family have been through a lot, and Luis has been a  dedicated provider and unwavering source of love and support. Here is what his wife, Eva, had to say about him:
"Luis and I are parents of Moises and Ernesto. As a family we have been through so much. Luis has been our rock and the best father.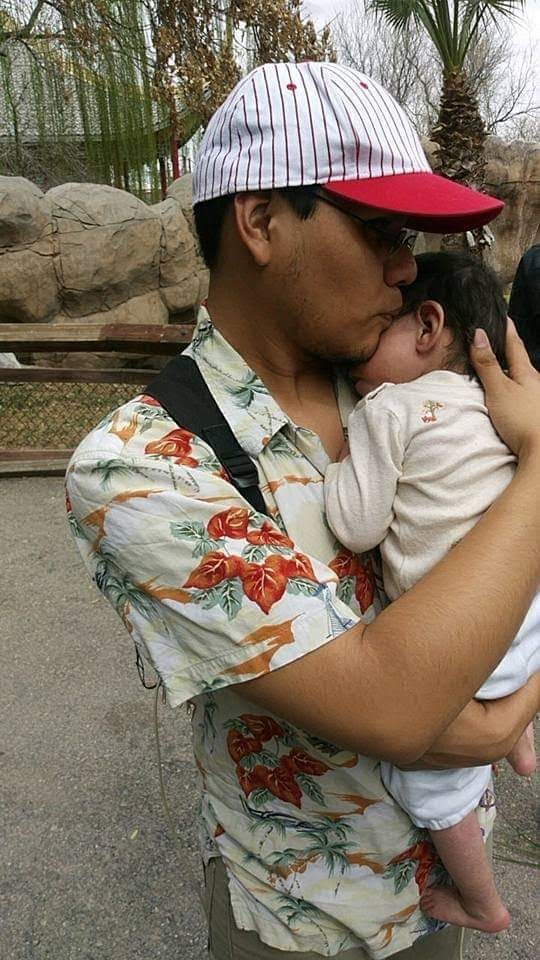 Luis has always been involved in our sons' lives. I remember being home those first few weeks with Moises, losing my mind trying to breastfeed him all night, and Luis would get home in the morning after working all night and help me. He was there every day for us, from late night feedings, changing diapers, bedtime stories, and so much more. No matter how tired he was, Luis was there with help.
Our youngest, Ernesto, was born with Chromosome 18q- Syndrome. No parent plans for their child to have a chromosome anomaly. It was difficult to adjust, but Luis was determined to give Ernesto the best quality of life. Ernesto was constantly in and out of the hospital, spending countless hours at doctor and therapy appointments. Our city doesn't have a local genetic specialist, so Luis drove many miles out of town to get Ernesto the care he needed. Many nights he'd stay up just to make sure Ernesto was okay.
In 2018, when Ernesto was 2, his chromosome anomaly ended up taking him away from us. We are still battling depression, but it hasn't stopped Luis from being the best dad to our son Moises. He is present and truly there for him.
Any time we've struggled financially, Luis would find a way to get our family everything we needed. He even picked up general labor jobs to help with all the extra expenses. Currently, Luis is working one full-time and another part-time job as a healthcare provider, while going to college, and somehow still manages to be there for his family and others.
I know I'm biased, but in the 7 years I've known my husband, he has grown into the hardest working dad I know. I wouldn't have been able to get through the obstacles we've faced as parents if he wasn't there for us. I'm very proud of the man he is today and the man I know he will be."
To recognize Luis' devotion to his family, we're giving him $500 and some special edition dad gear. Throughout struggle and heartbreak, Luis has always put fatherhood first, and let his love for his family carry them through. We salute you!
Click here to read more or nominate a special dad in your life!