The Dad Of The Month, January 2020: Andy McCall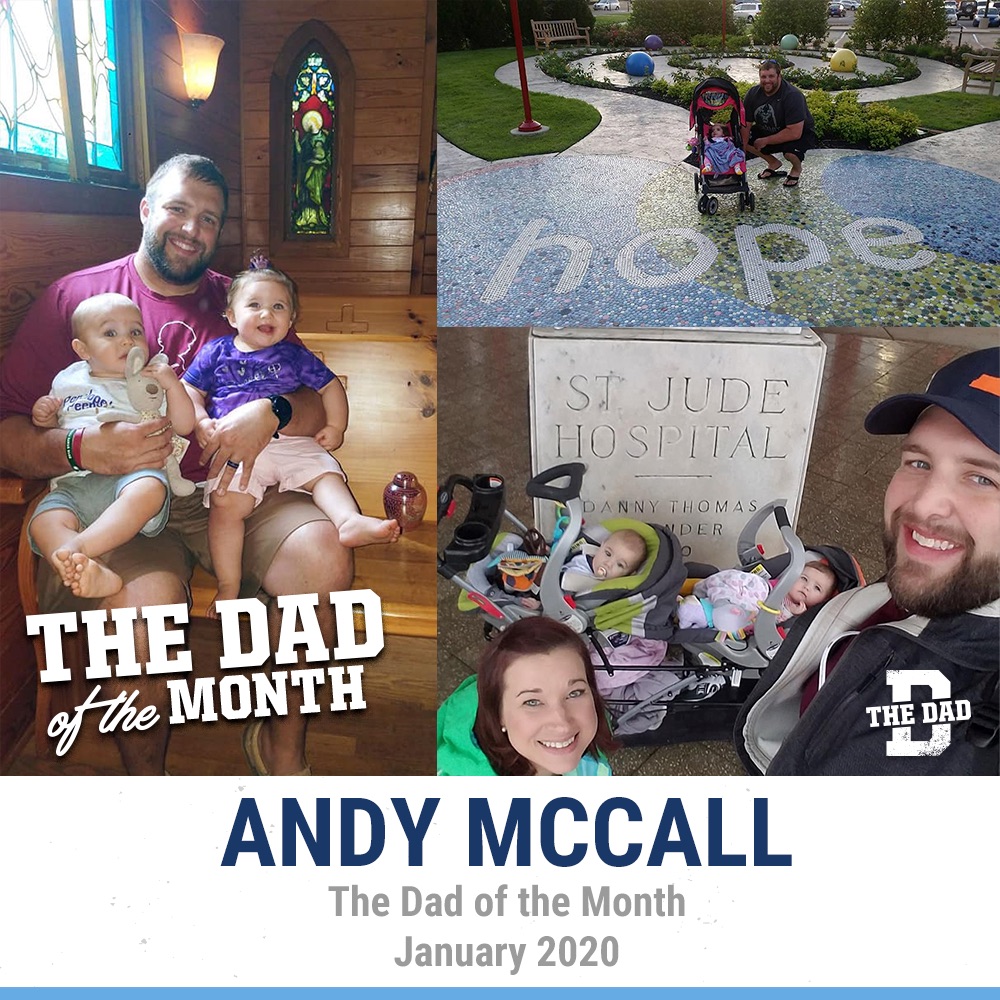 We are honored to announce The Dad of the Month for January, 2020: Andy McCall. Andy wears a lot of hats: father, husband, coach, teacher, author, volunteer, advocate. No matter what role he's in, Andy is giving his all and inspiring those around him. His wife Ellen shared their story with us:
"Andy and I are parents to Penelope and 1 year old twins, Scout and Maizie. We've been through many trials and tribulations since we became parents in 2014, when our daughter Penelope was born with a brain malformation and many special needs.
In 2016, Penelope passed away at 23 months old. Andy has always worked hard in his roles as a 2nd grade teacher and high school football coach, even when Penelope was in and out of the hospital. No matter how exhausted or stressed he was, Andy drove many miles at the end of his work day to be with Penelope, and give me a break. On many occasions he stayed all night, driving to work in the morning straight from the hospital. When we received Penelope's cancer diagnosis in 2016, I flew with her to St. Jude while Andy drove across the state for 8 hours to meet us. Her cancer was too aggressive to treat, and we made the decision to spend her last month with us at home.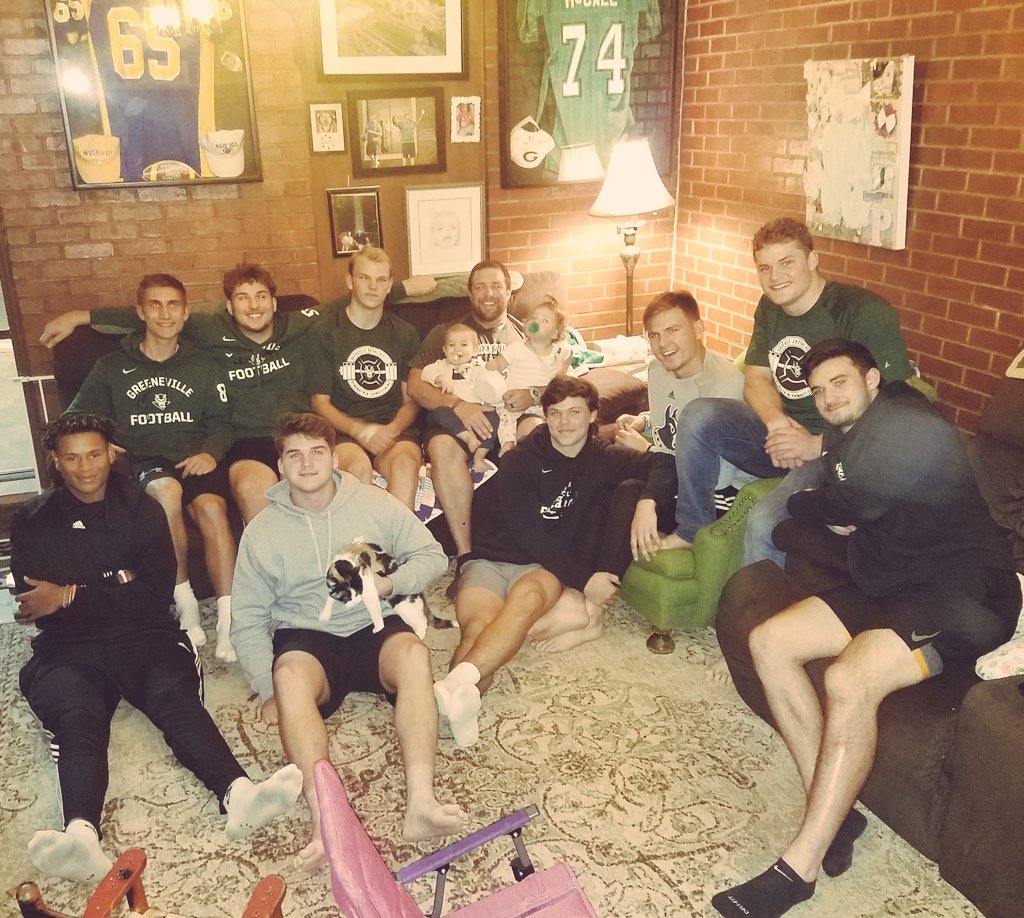 I know I am biased, but Andy really tries to set an example for what a dad should be. I'm thankful every day that my children have the most amazing role model in their lives."
To honor Andy's perseverance and recognize him as a shining light for others, we're giving him $500 and some special edition dad gear. There is more hope and love in the world because of Andy. We salute you!
Click here to read more or nominate a special dad in your life.