The Dad Of The Month: July 2019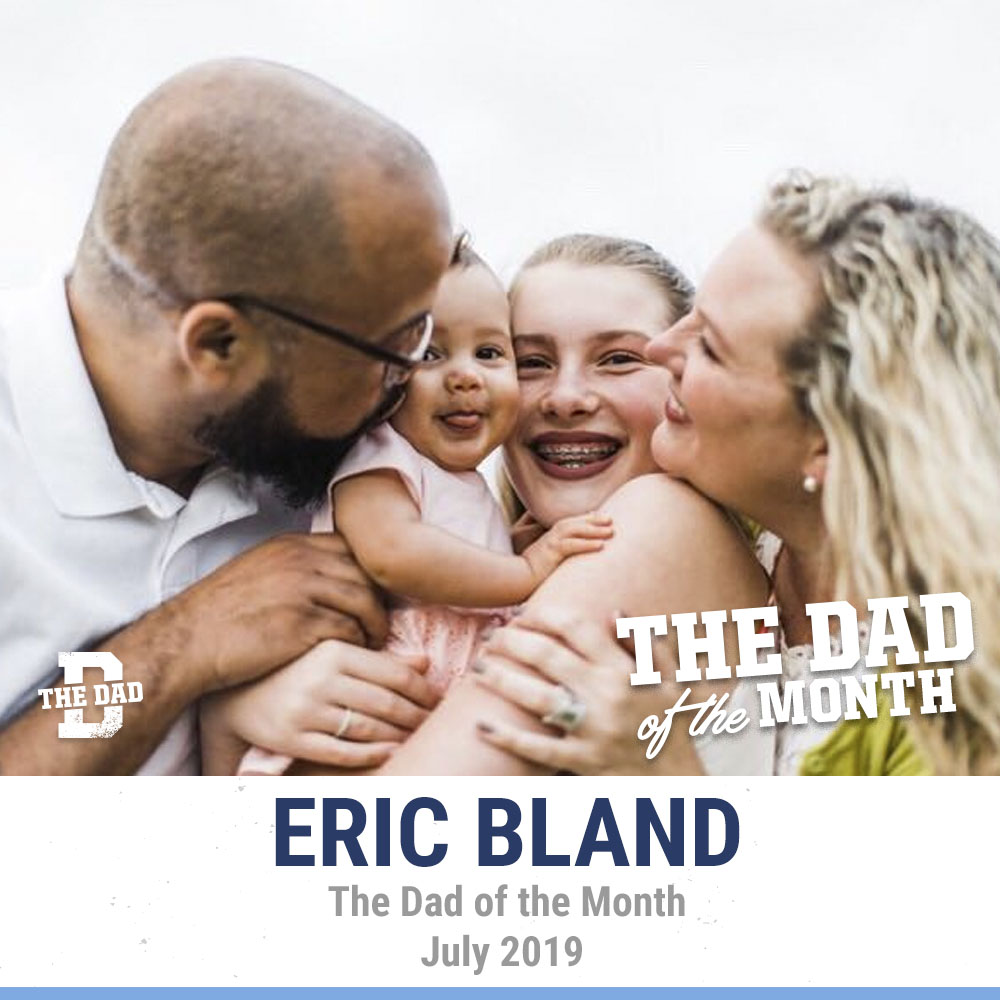 We are happy to announce The Dad of the Month for July 2019: Eric Bland. Eric is a loving and engaged parent to a newborn and teenager. Today also happens to be HIS BIRTHDAY, a day that is so celebrated by his family that it is known as ERICPALOOZA! Read about how he stepped into the role of father from his partner, Melissa:
"Eric is the best dad I could have ever hoped to raise a family with.
For the first 10 years of my daughter's life it was just the two of us. Then Eric and I met and everything immediately changed for the better. My daughter actually liked him when they met. They became fast friends and bonded over sports, discovering my daughter's exceptional talent for stats!
We found out Eric was going to be a biological father two years ago. He was an excellent labor partner and the best new dad. We cried, we marveled together at this new little life, and Eric threw himself in headfirst. He mastered changing diapers, suctioning a tiny nose and mouth, and even running a breast pump at 2am while I nursed from the other side.
He has effortlessly stepped in as stepdad and dada. He supports his girls no matter how many hormones are swirling around him or how stubborn I can be from my many single-parenting years. He's the first to offer a comforting hug, a congratulatory high five, or a carefully crafted "your mom" joke. He has an open offer to join our eldest in her senior dance recital solo to lift her up on stage if she so chooses–it's years away, but they're already scheming. He is thoughtful and protective and loves our girls more than I've ever seen a dad love his kids, biological and bonus.
Simply put he is the most stable, loving, and compassionate man I never knew existed. He is the embodiment of what a dad should be and shows us every day."
To honor Eric's example of patience and dedication to family, we're sending $500 and special edition dad gear his way. Happy birthday Eric and a happy Ericpalooza to all! We salute you!
Click here to read more or nominate a special dad in your life.