The Dad Of The Month, June 2020: Bryan Piatt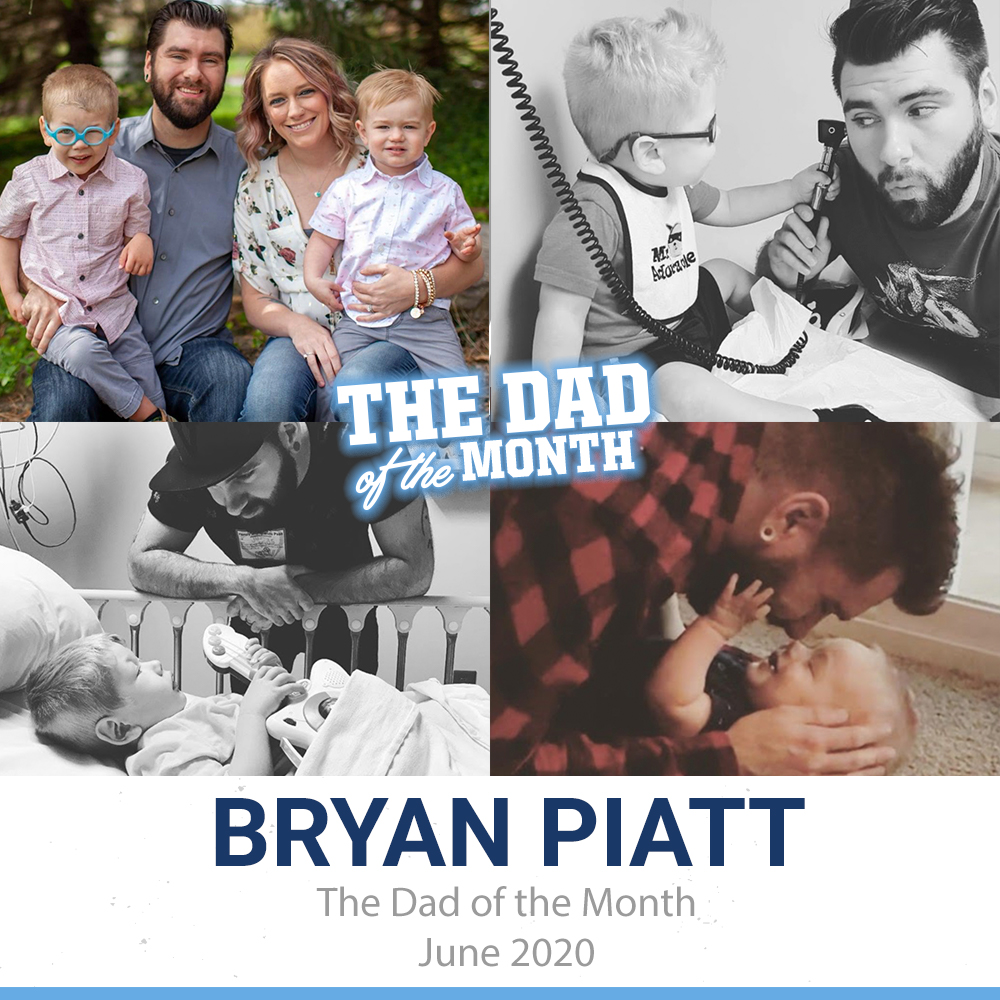 We are honored to announce The Dad of the Month for June, 2020: Bryan Piatt. Bryan is a relentlessly hard worker and an all-star father and husband, even with a 4-year-old son who requires specialized medical care. His wife, Jessica, couldn't help raving about him in her submission:
"Bryan is the most amazing dad. Our first baby was unplanned, but he was so excited to find out he was gonna be a dad. When he was born, we knew immediately something wasn't right. Our son Nolan has gone on to be diagnosed with an incredibly rare chromosome disorder (very few in the world have it!), and in Nolan's short 4 years, he's had 4 surgeries, many ER trips, countless tests, procedures, and therapies. He's significantly mentally impaired, so he relies on us for everything.
"Bryan has been there every step of the way, to every surgery, to most therapies, and is the sole reason Nolan learned to walk. He worked with him tirelessly. He was amazing with my post-partum depression, very encouraging, and helpful. Never judging. And all through this, he works third shifts in a factory, which is hard on his body.
"We had a second baby (no big health issues with this little boy, who we named Dallas), and he's been just as involved with him. He gets very little sleep to make sure he gets to see the boys (and me!) before we leave for the day. We are so so fortunate for Bryan, and I couldn't imagine living this life with someone else. Nolan and Dallas are so, so lucky.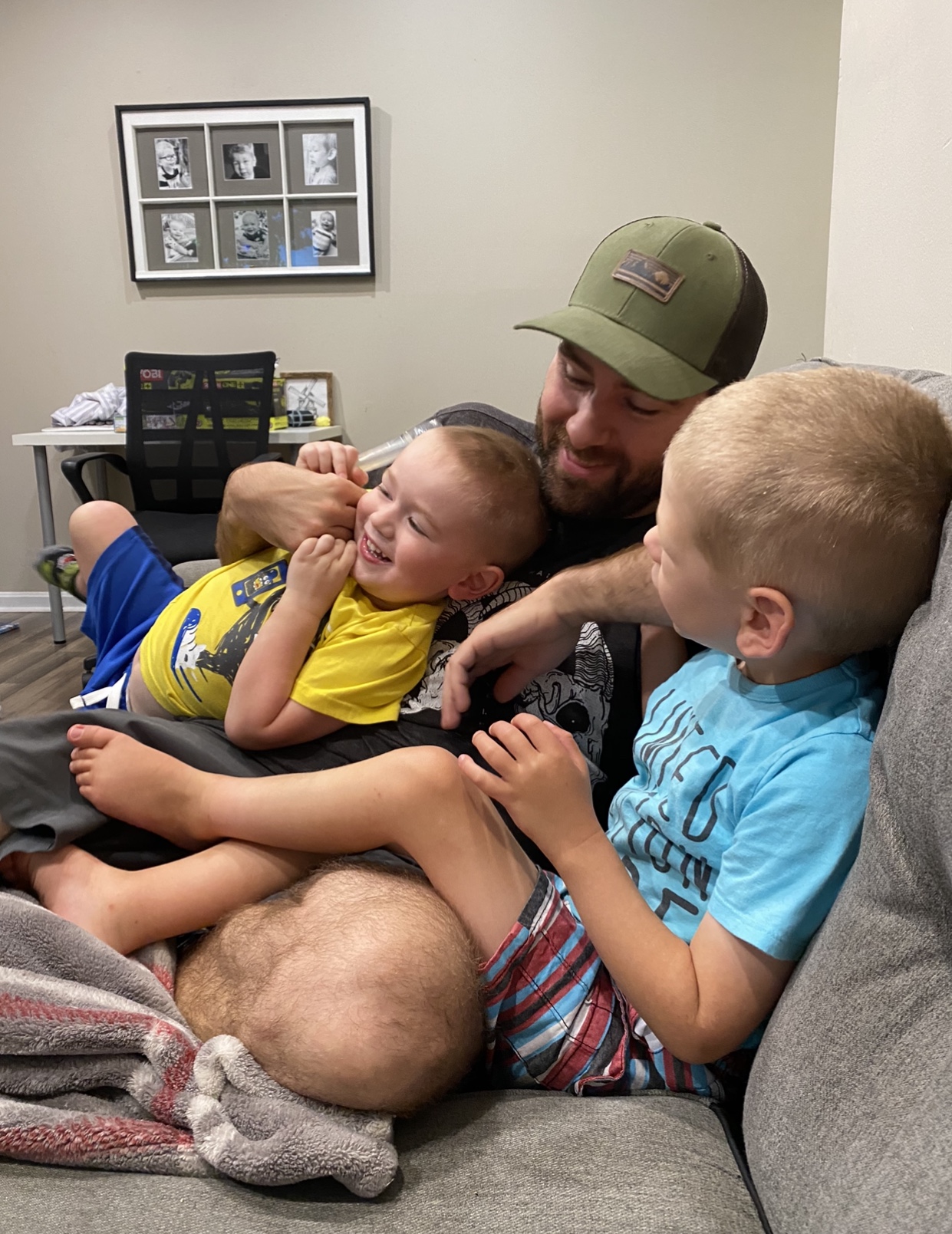 To honor Bryan and his tireless commitment to his family in the face of such adversity, we're giving him $500 and some special edition dad gear. Bryan's steadfastness and refusal to let a medical condition steal their family's joy is something we all hope we would exhibit. Cheers!
Click here to read more or nominate a special dad in your life.