The Dad Of The Month June: Scott Gittins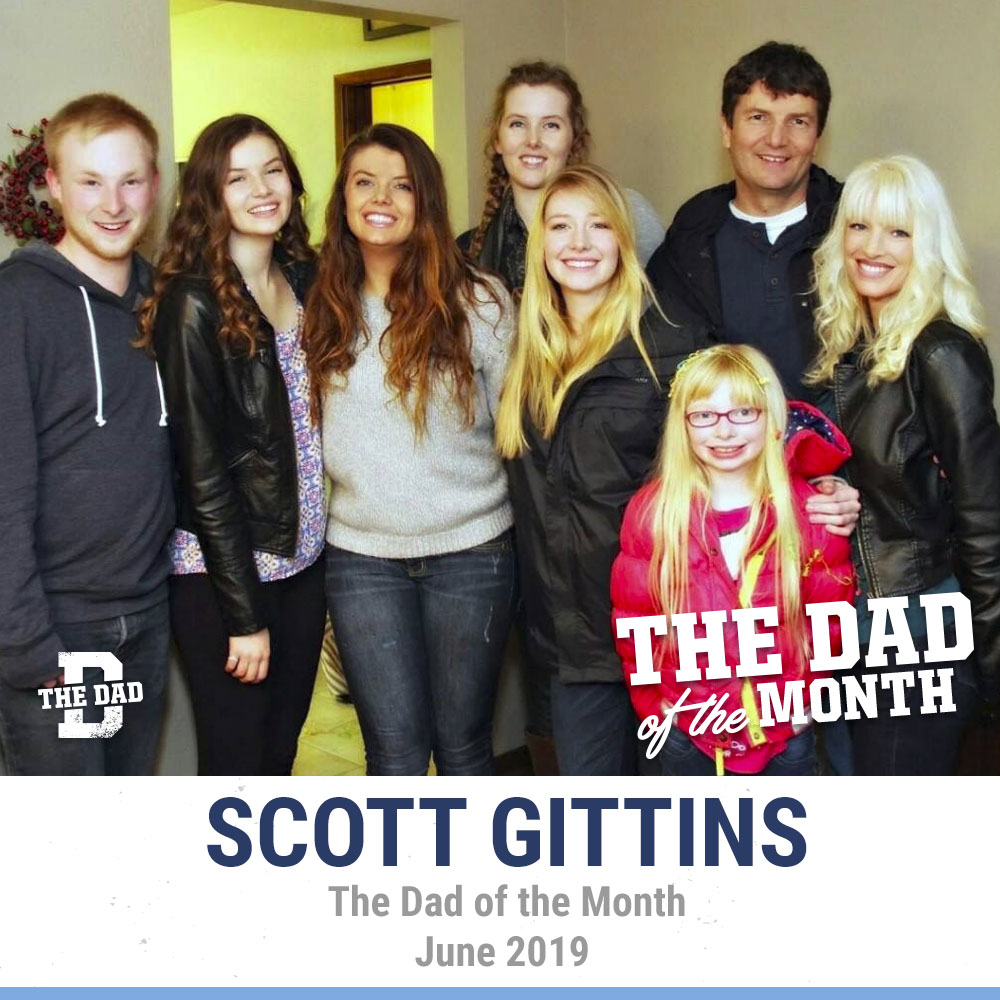 We are happy to announce The Dad of the Month for June 2019: Scott Gittins. Scott is a dedicated father, compassionate community member, and business owner. Read his nomination submitted by his daughter, Megan:
"My dad is the best dad in the whole world.
He was married to my mom, Julie Gittins and he promised to love and care for her in sickness and in health. My mom was diagnosed with stage four colorectal cancer with metastasis to her ovaries and liver. My dad stayed by her side for four years while she fought the disease. He stayed by her side through three surgeries, endless chemotherapy and radiation, and was there when she passed away in our home. And even through all of that he took me to softball practice, came to my games, attended my sister's ice-skating competitions, and took us to church. He did this all while running his own business and working full time. He loves his family so much.
A few years after my mom passed away he found out my best friend and her mom and siblings were in an abusive situation with their biological father. When the abusive man was away, my dad and some friends from church took the chance to help the family move out of the house and into a program for abused families. Years later, he and my best friend's mom started dating. Now they are married and he's adopted her three kids.
He is selfless, God-fearing, and the best dad anyone could ever ask for. I love you dad, you are my hero."
To honor Scott's commitment to family we're giving him $500 and special edition dad gear. Enjoy. We salute you.