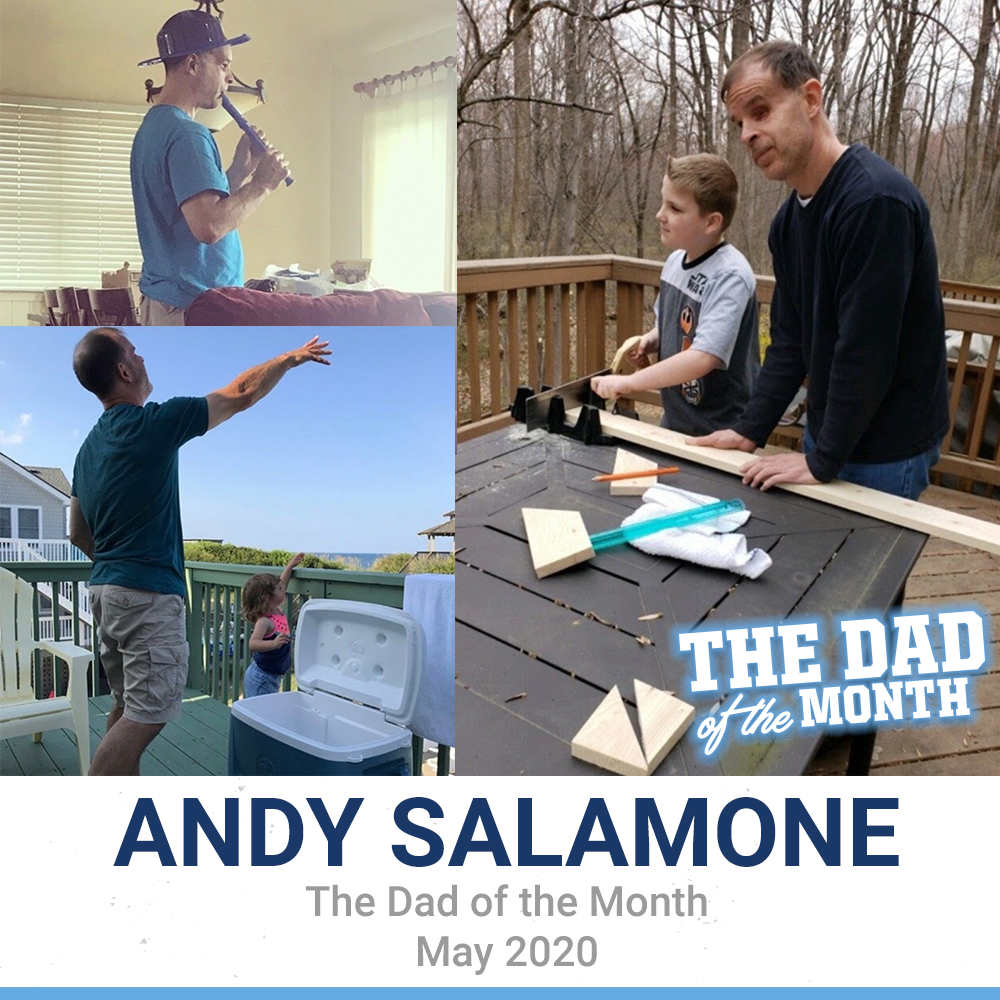 Credit: Photos courtesy of Pier Reiter
We are honored to announce The Dad of the Month for May, 2020: Andy Salamone. Andy, who lost his eyesight at an early age, is an example of a man who has beaten the odds over and over again to exemplify exceptionalism, not only in his career, but in his role as a father. His brother, Pier, bragged up-and-down about Andy in his nomination:
"Andy is my older brother. He is totally blind after losing his sight in both eyes to the cancer Retinoblastoma at the age of 3. Andy never lets anything get in his way – he was on the high school and college (division 1) wrestling teams. He took his 1st government job in Pearl Harbor—far from family and the familiarity of Pennsylvania. After that, he settled in Washington DC and is now working for Defense Intelligence Agency.
"He and his wife also have a 9-year-old boy, Michael. Andy slid into the role of 'dad' without missing a beat – changing diapers, giving bottles, cooking meals, etc. As the years went on and Michael grew, Andy never let his vision slow his abilities & activities as a dad. Most recently Andy has embarked on numerous Boy Scout trips with Michael that include skill activities, hiking, and overnight camping trips.
"Andy is there for Michael in every way he needs whether it's help with homework, someone to have a lightsaber battle with, someone to construct the LEGO kits with, or just someone with whom he can be emotionally open when needed. Andy not only demonstrates all these amazing dad qualities to his own son, but to my two young daughters and our other young nephew.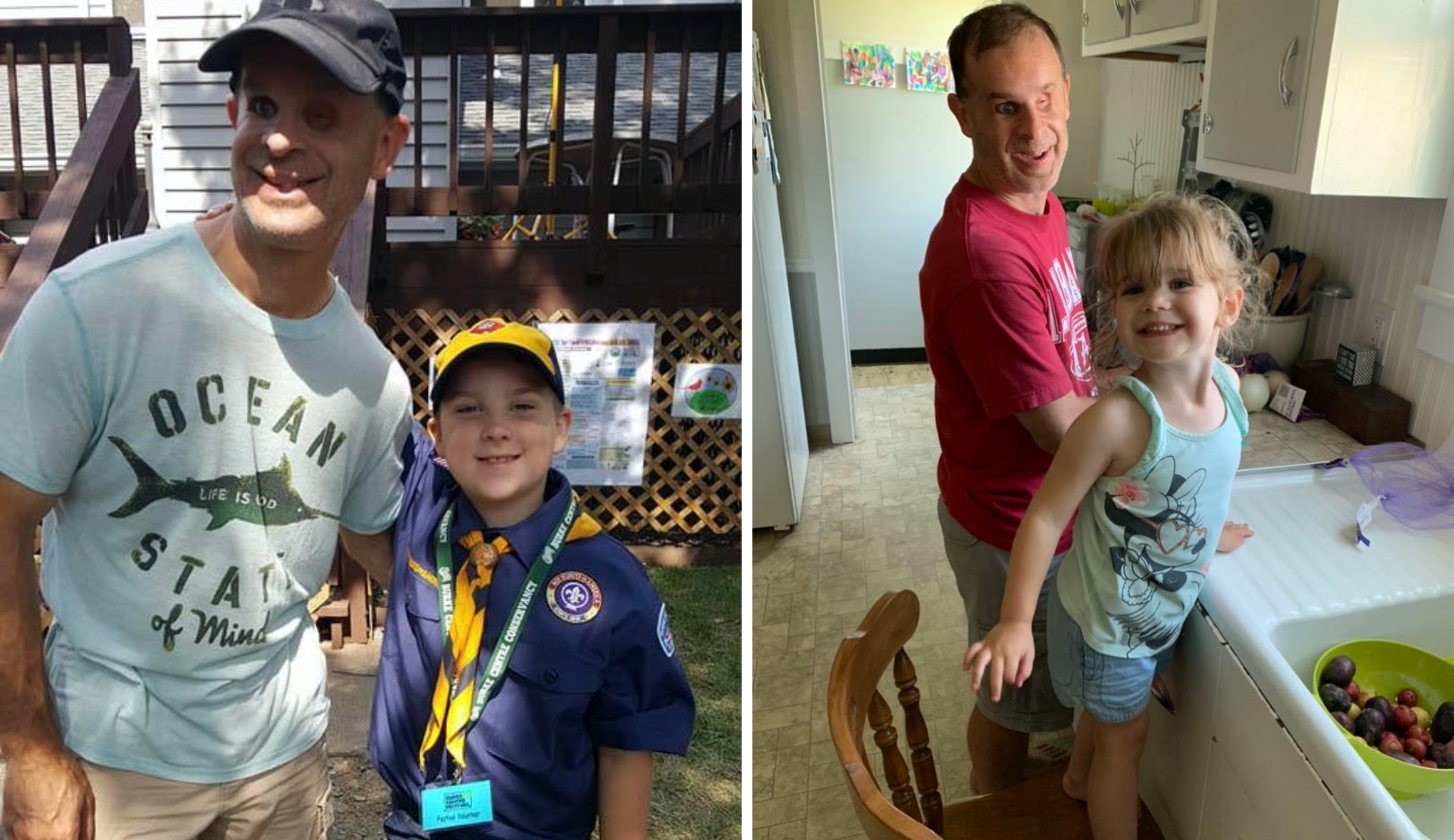 "It is also worth mentioning that he is a phenomenal cook (minus the time he lit a box of cereal & his oven mitt on fire) and can still beat me in a game of HORSE in basketball. Andy has defeated the odds and overcome discrimination as a blind man and never let anything get in his way. Yet, despite his work and extracurricular accomplishments, if you ask him what his favorite and most rewarding job is, he will say being Michael's dad."
To honor Andy and his unwavering dedication to killing the dad game, we're giving him $500 and some special edition dad gear. Thanks for showing us what outstanding fatherhood in the face of adversity looks like, Andy!
Click here to read more or nominate a special dad in your life.