The Dad Of The Month, October 2019: Patrick Sedillo Jr.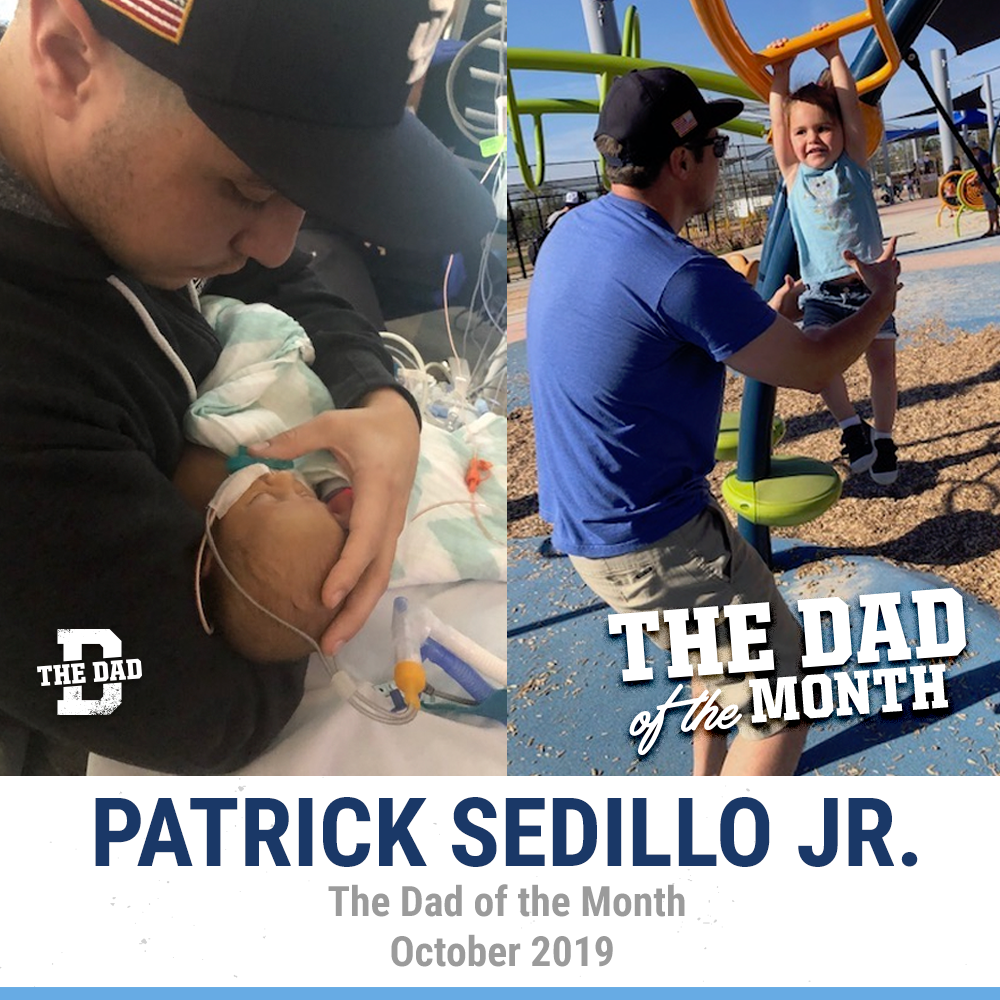 It is our honor to announce The Dad of the Month for October 2019: Patrick Sedillo Jr. In just the last 2 years, this Marine Corps Veteran has watched his newborn son undergo open-heart surgery, earned a Bachelor's degree, worked full time, and been a source of strength and love for his wife and 2 kids. Learn more from his wife, Melissa: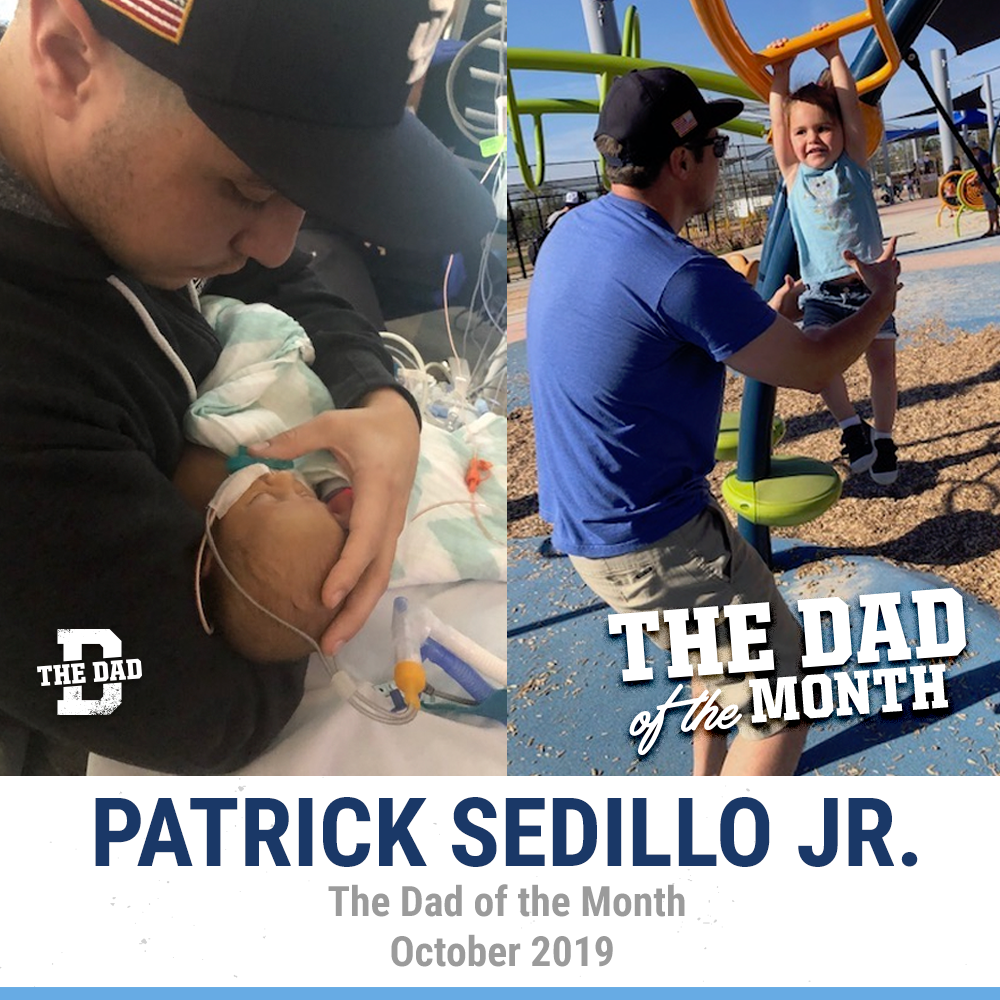 "My husband deserves to be Dad of the Month for many reasons. Not only is he a Marine Corp Veteran, he is a full-time student and a full-time worker. He's the hardest working person I know, doing anything and everything he can to support our little family.
In April of 2017, we found out we were pregnant with our second child. From the beginning of the pregnancy, we faced many challenges. I'd recently had a miscarriage so I wasn't gaining enough weight. Patrick was by my side for every ultrasound, doctor appointment, and test.
Our son was born 3 weeks early via C-section and days later we went home. Our first night home with our son was almost his last. Our baby was born with a Congenital Heart Defect that had gone undiagnosed. He slowly declined and we had no idea. At our first pediatric visit the next day, he was rushed to the Children's Hospital where his Coarctation of the Aorta was found.
During this time we were both in shock. Patrick, being the amazing man he is, set aside his fears and concentrated on his son and me as I was still recovering from surgery. Our son had many ups and downs. Patrick was by our baby's side through it all. We would take turns staying in the hospital so our daughter would still get time with us. Completely exhausted from sleeping in the chair and working on his homework, he still came home to cook our daughter breakfast, take her to the park, watch her favorite movies, and love on her as much as he could for the 24 hours he was home with her.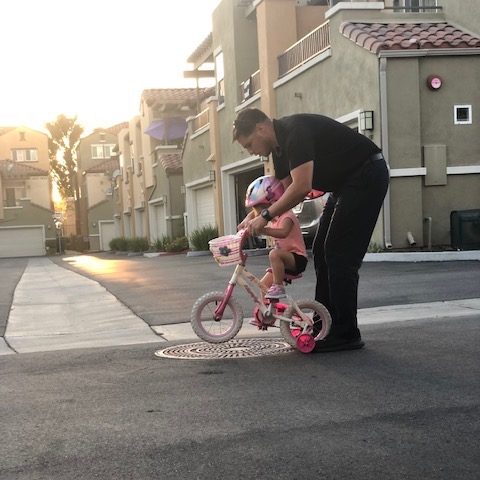 After a month in the hospital and open-heart surgery, our son was released home. Patrick made it his mission to do whatever he could to help our little warrior. He learned how to feed him using the feeding tube, administer medicine, and check for placement. All while working full time and going to school. The part that he truly deserves recognition for is how he stepped up when I couldn't. I suffered from PTSD and PPD and didn't know it. Patrick didn't hesitate to take on cooking, cleaning, and caring for our daughter. Again, he did all of this while working full time and going to school.
After 3 years of busting his butt to provide for his family, Patrick has achieved one of his greatest accomplishments and has graduated from Embry Riddle With a BA in Aviation Maintenance. He's been promoted within the Boeing Company, runs his own site, and just completely exemplifies a hard-working man. I can't say enough how wonderful of a father he is and how much drive he has to support his family even when life has been so crazy."
To honor Patrick's unwavering dedication to his family, we're sending $500 and special edition dad gear his way. The work ethic, consistency, and perseverance you've epitomized are inspiring and motivating to all of us trying to do our best for our families. Thank you for your service and example. We salute you!
Click here to read more or nominate a special dad in your life.