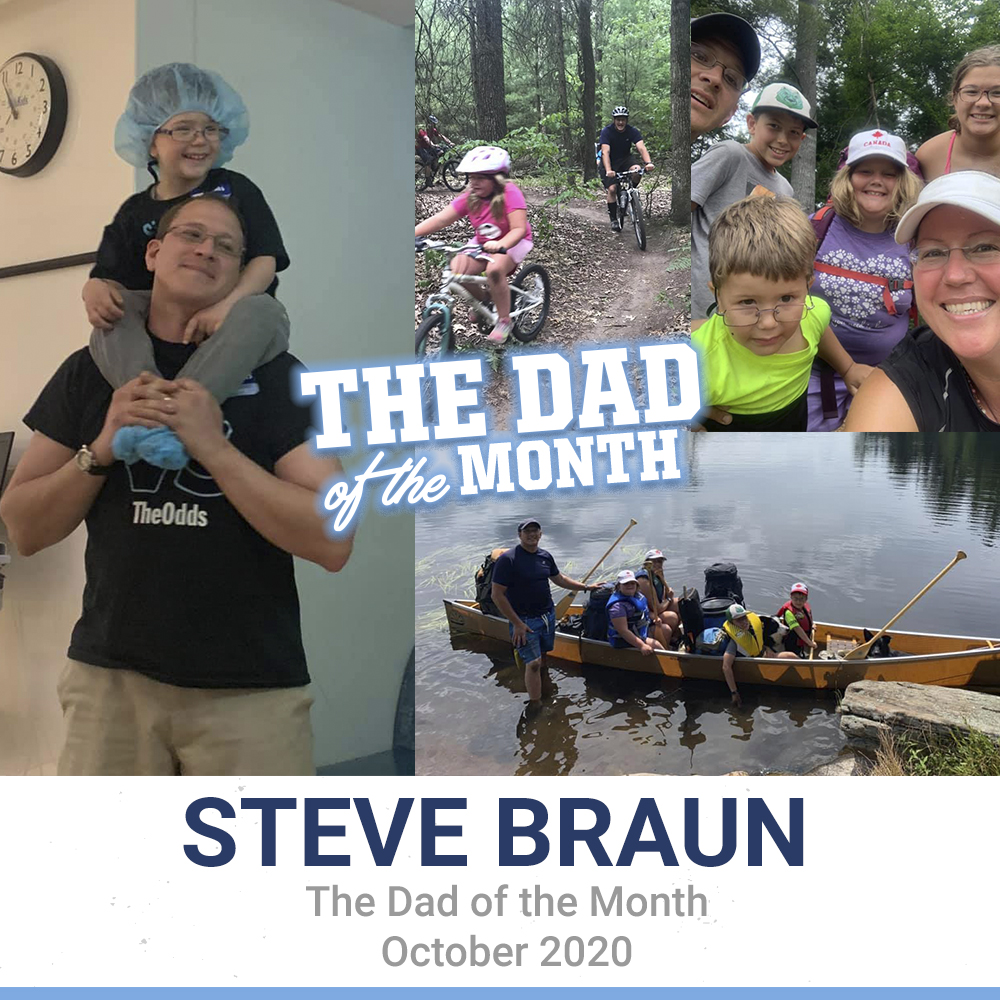 Credit: Photos courtesy of Tori A. Emerick Braun
We are honored to announce The Dad of the Month for October 2020: Steve Braun. Over the years, Steve has shown that he's not only an all-star dad who wants his kids to experience all the fun life has to offer, but that he's ready and willing to dig deep and do the real work when life gets hard. Here's what his friend John wrote for his nomination:
"Nobody embraces or deserves the title of dad like Steve. His kids mean everything to him and it shows, as he's constantly teaching them something new.
"Steve is a father of 4 that never stops doing for his family. In the summer it's every imaginable outdoor activity like sailing, camping, swimming, or as simple as teaching them how to fix things like cars or household repairs. Then in the winter, it's running his kids all over for hockey games and practices, but not to just watch. He's also the coach, trainer, or referee. Somehow he manages to cram snowmobile rides in there too.
"Then 2 years ago, everything changed when his youngest son was diagnosed with retinoblastoma which in simple terms is eye cancer. Steve doesn't miss a single appointment whether it be for a checkup or an in-depth revolutionary new surgery created strictly for his son Zayne. The expense incurred and the time spent in hospitals is quite vast. Steve always looks ahead at the future and how much Zayne will be able to do instead of looking at any limitations brought on by the surgeries, or the fact that through this battle, Zayne has already lost one eye.
"No matter what Steve is doing or where he is going, he loves having his kids with him to share in every experience."
To honor Steve and his tireless endeavors to be the best dad he can be, we're giving him $500 and some special edition dad gear. Steve's thirst for adventure, excitement for life, and steadfast dedication to his family are admirable characteristics that we should all strive for. Cheers!
Click here to read more or nominate a special dad in your life.