The Dad Of The Month, September 2019: Andrew Yoshihara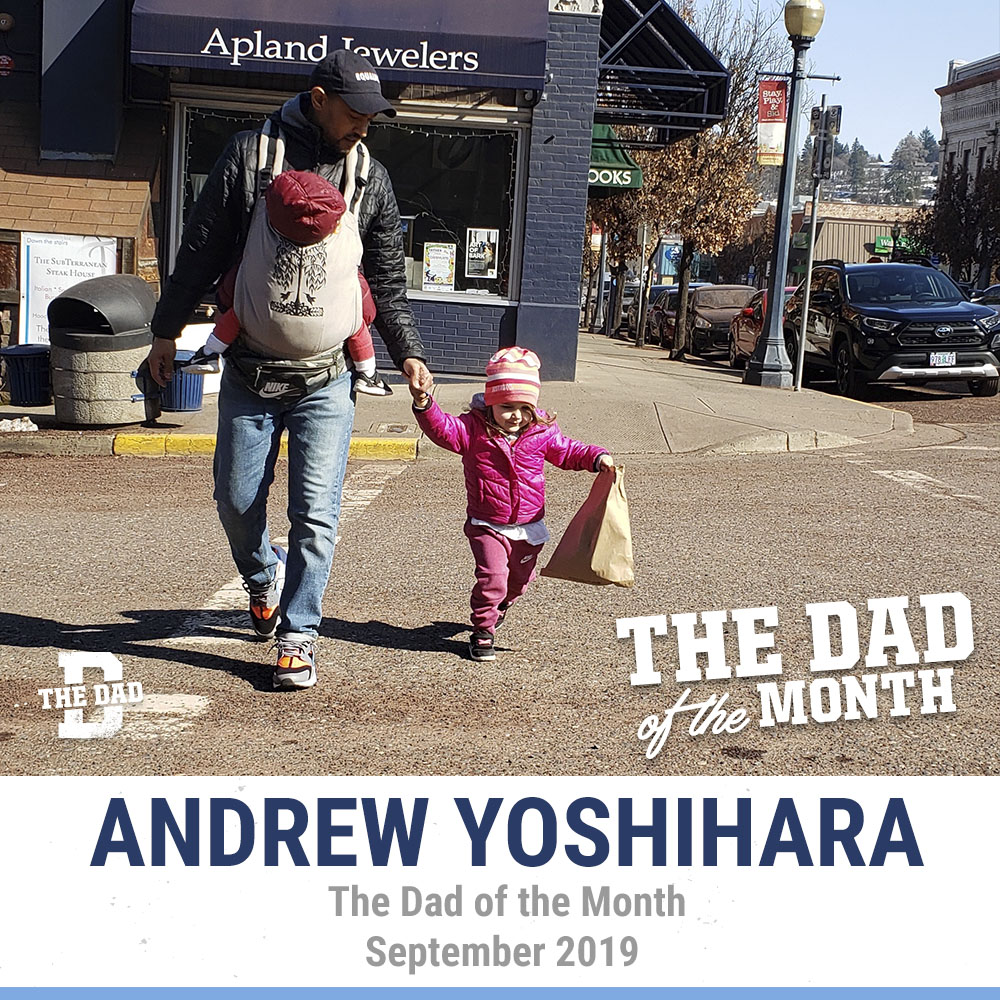 It is our honor to announce The Dad of the Month for September 2019: Andrew Yoshihara. A foster parent, non-profit founder, and stay-at-home dad, Andrew has a seemingly endless well of love to give. Read what his wife Desiree wrote in her nomination:
"I would like to nominate my husband for Dad of the Month because he is truly one of a kind and has a very generous heart.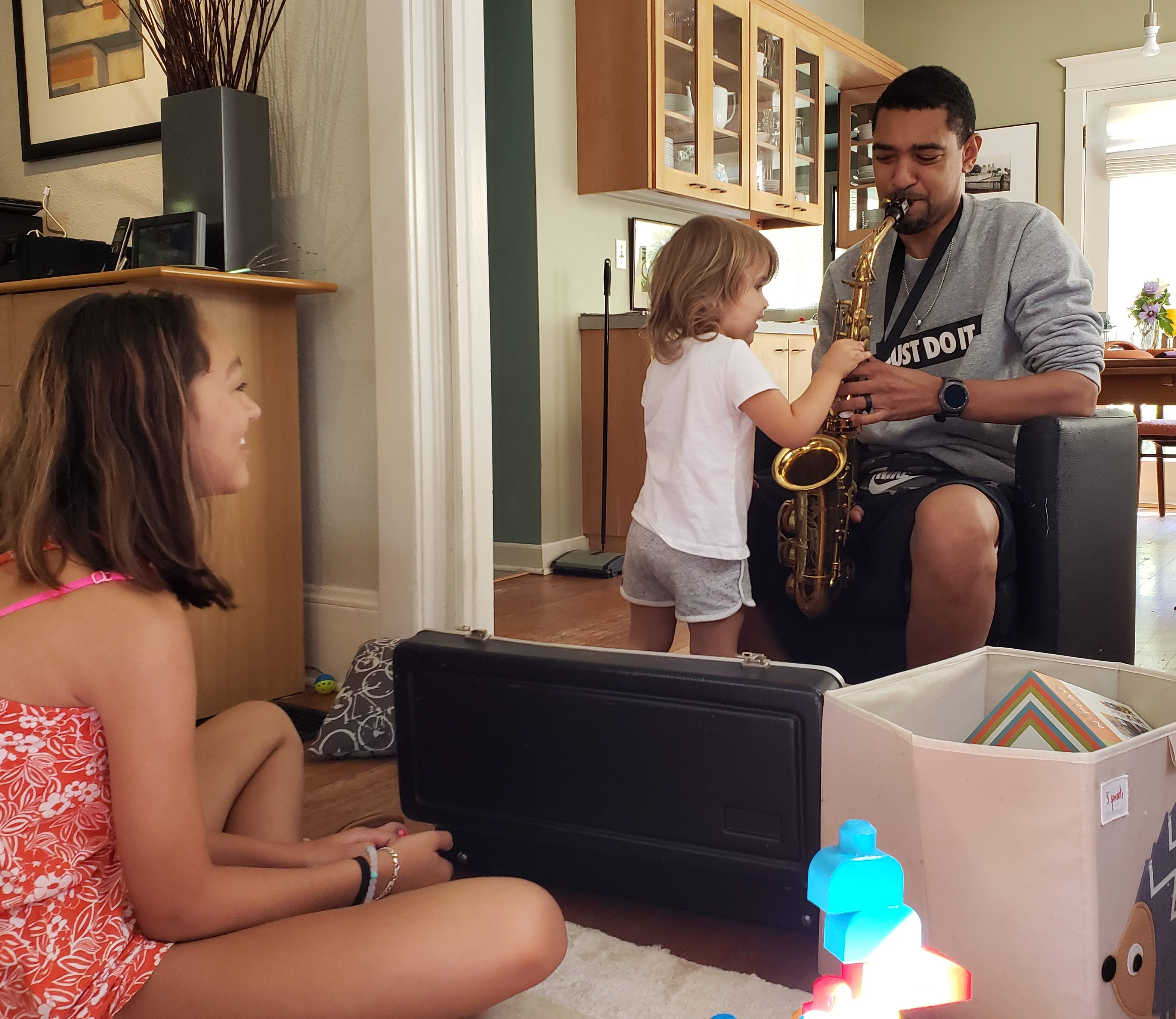 Andrew is a stay-at-home dad to our 3 children. As if that isn't a full-time job, he also runs a non-profit called Bustin Barriers, a camp for children experiencing disabilities. Andrew created the program because as a person of color he understands what it's like to be treated differently based on the way you look. All games and activities are adapted to be inclusive, and scholarships ensure no child is turned away.
Two years ago, Andrew and I were able to pursue our dream of becoming foster parents. After a year with our baby girl, her birth mother had another baby who needed a home. I was hesitant because I remembered how hard it is to have a newborn, especially one facing potential health issues. Andrew and our 13-year-old daughter Mia desperately wanted him to join our family and their pitch was too good to refuse. We grew to a family of 5 overnight! Our son was in the hospital for 9 days and Andrew drove the 90 minutes to the hospital with our youngest daughter every day, sometimes twice on days he'd come pick me up from work and we'd all visit him together.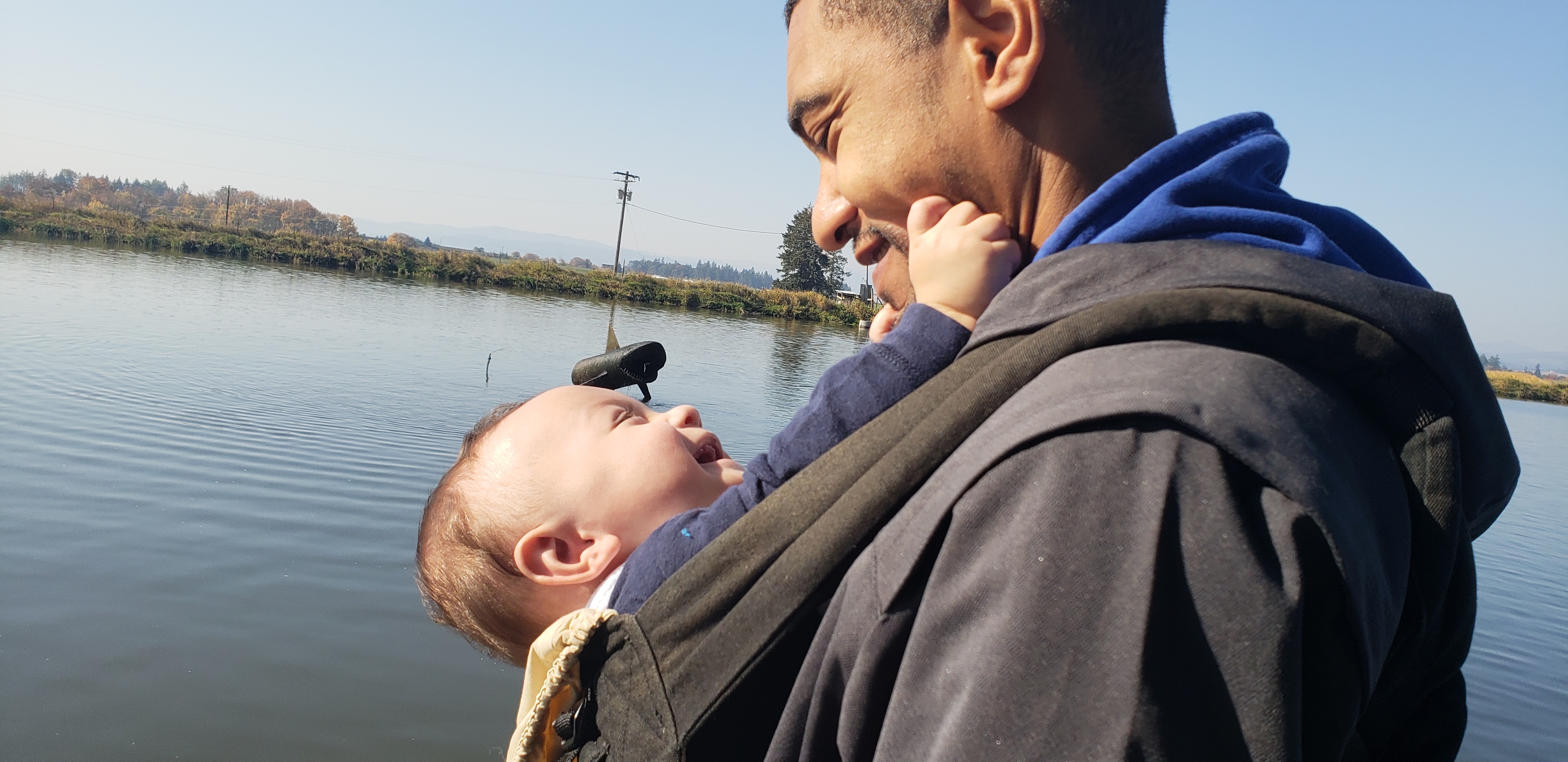 I'd like to share another story exemplifying Andrew's determination to make the world a better place. A while back, a teenage boy from our neighborhood knocked on our door asking if we had any yard work he could do to earn a little money. Andrew found some light cleanup for him and invited him back should he ever need more money. A few days later he was back and opened up to Andrew, eventually admitting he was hungry and didn't have money for food. Andrew pulled money out of his wallet, food out of our refrigerator, and the next day met with the principal at the boy's school to come up with a plan to help him. The school knew he was struggling and had offered food from their pantry, but unfortunately didn't have the ability to deliver it. So each week, Andrew picks food up from the high school and brings it to our neighbor's home.
It's things like this that make me fall in love over and over with Andrew. I've never cared about the size of anyone's pocketbook, what impresses me most is how you treat others. This is Andrew's greatest gift. I constantly remind our children how lucky they are to have him as their father, but they already know."
To honor Andrew's compassion and all he does to improve the lives of others, we're sending $500 and special edition dad gear his way. Sharing your heart and time so generously is making some big ripples in your community and beyond. We salute you!
Click here to read more or nominate a special dad in your life.