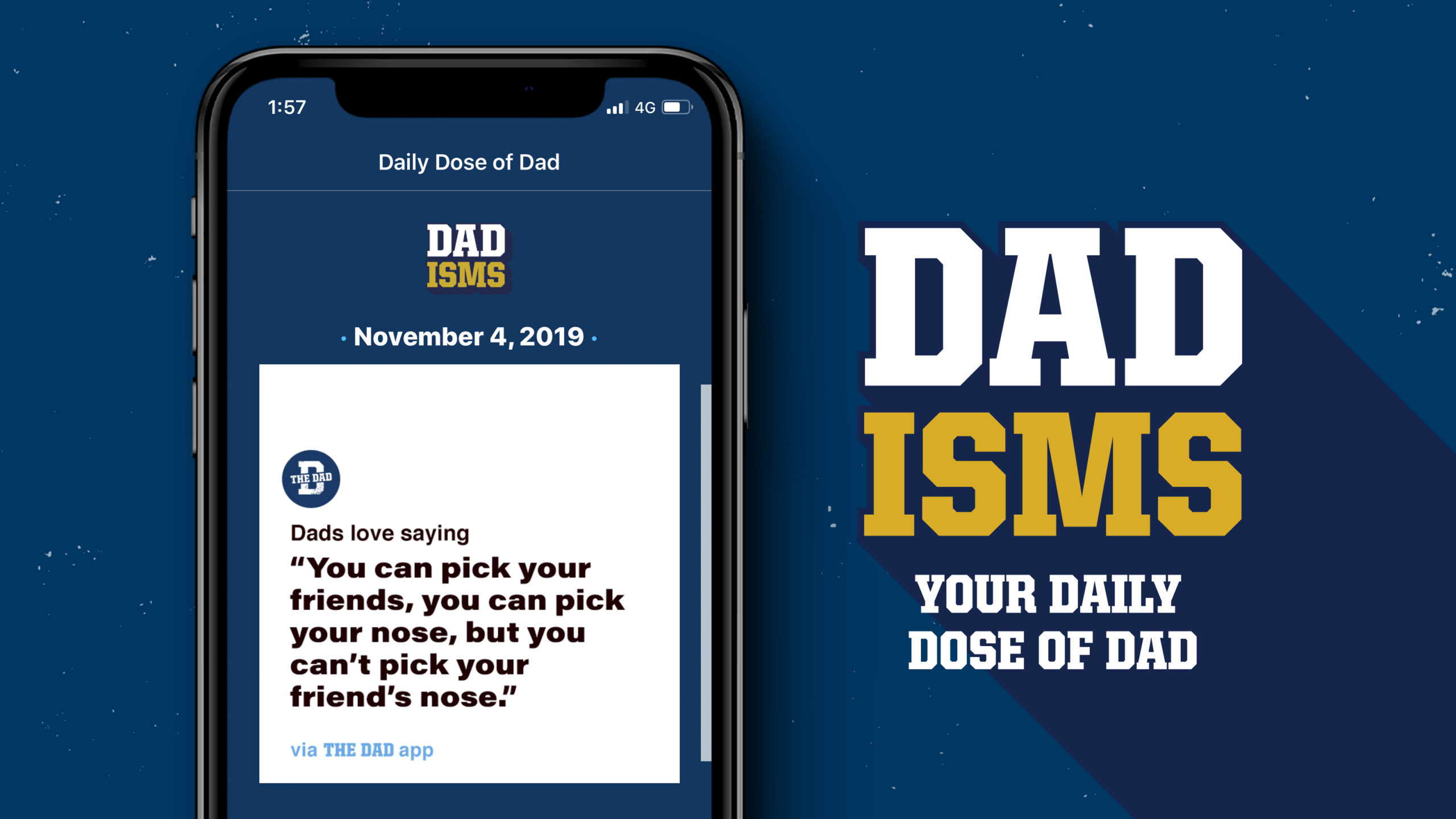 Ever wake up in the morning just wishing The Dad had an app? Well, rise and shine, fellow fathers, because that dream has finally come true.
The Dad App is available now in the App Store and on Google Play. It's The Dad's first foray into mobile apps, but is sure to be only the beginning according to Chief Dad, Executive Editor Joel Willis.
"This is our very first app for The Dad. I love it because it's so simple: a dad-ism every day. We joke on our team that it's so simple even your dad can use it. (We fully realize that dads are often extremely tech-savvy, calm down.) The point is just that our brand community will like it, as us modern dads catch ourselves saying these classics our own dads used to say."
Think of it as a digital tome of universally understood dad-isms, similar to the sweet, sweet giftable calendar available now in The Dad Shop.
Comments on the app from fellow fathers have already been coming in this week.
"When I became to dad it's like I unlocked all these sayings, idk why or how I started using them but they just came out of my mouth somehow" _javcal_

"It's tradition. I must now carry it on as my father did, and his father, and his father's father did." _granachos
Willis says of comments such as these, "That's what it's all about."
In addition, even non-dads are getting in on the laughs.
"I'm only 17 but I think I should be an honorary dad because some of these are too accurate" sguy1402

"Not a dad but looking forward to it"  naol_gina
For some, it's even a light-hearted way to remember their own fathers who are no longer around.
"My dad just died, your posts help me remember. Thank you." bucklewl15
While it's a simple app, there are already plans in the works to release even more original content over the next few months. "We have some really cool ideas for other things we can do in the mobile app space," Willis shared, adding there is certainly "More to come."
We encourage everyone, dads, moms, and fans of general humor at large, to share their favorite dad-isms far and wide and encourage others to install and review the app.
And don't forget: There are a bunch of awesome dad-related gifts available right now:
Check out the shop on TheDad.com and on Amazon too.
Happy Dadding!