This $15 Mandalorian LEGO Set Will Tide You Over Until Season 2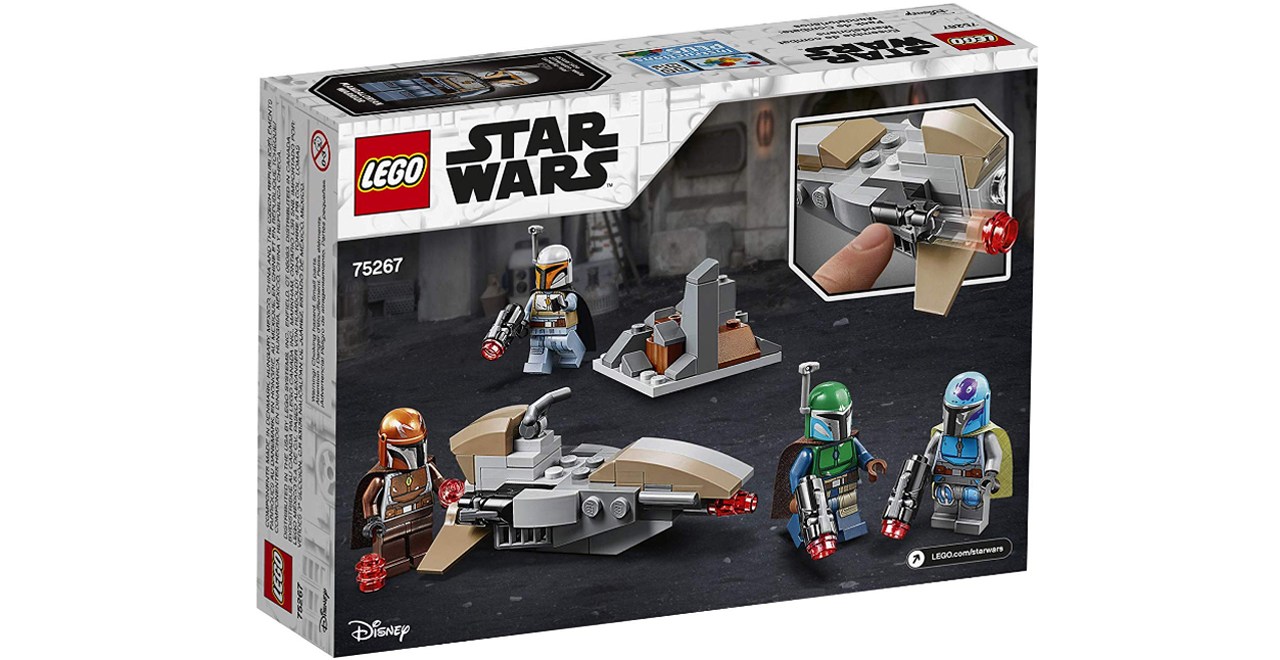 The Mandalorian was a big deal. Not only did it launch Disney+, not only did it ended up being the most satisfying piece of Star Wars to be released in 2019 (Yes, I'm including The Rise of Skywalker), it introduced the world to Baby Yoda.
Nobody does merchandising like Star Wars and yet, somehow, Baby Yoda has only recently become available. Mandalorian fans are instead forced to reckon with nightmare fuel like the bootleg versions floating around the internet. He arrived at Build-a-Bear, sold out, and hopes to return soon.
Thankfully, Star Wars didn't drop the ball on everything Mandalorian-related, so I can get my Star Wars-loving, LEGO-obsessed son something to sink his teeth into.
LEGO's Star Wars Mandalorian Battle Pack 75267 is available at Amazon for only $15.
Here's the description:
"Limitless adventures await youngsters as they build their own army with this Mandalorian Battle Pack (75267)! This compact construction playset includes 4 LEGO® Star Wars™ Mandalorian warrior minifigures with stud-shooting blasters, a buildable defense fort and a Mandalorian speeder bike with 2 stud shooters to spark children's imaginations. Another dimension! The printed building instructions that come with all LEGO sets are easy to follow, but interactive Instructions PLUS, available within the free LEGO Life app, add another dimension. Even younger kids can simply zoom in on, rotate and view the construction model as they build the real-life version. Awesome! Star Wars action in LEGO style!"
There are 102 pieces, which is just the right amount to occupy your kid for a few yours, intricately assembling the complicated toy. Then you can take a picture when it's done, and you'd better, because once your kids start playing with it it's going to start falling apart, and within a week you'll be threatening to vacuum up all 102 of those pieces if they don't put the damn thing away!
According to Comicbook.com, the Mandalorian set (which is only loosely based on the show and is more of a generic Mandalorian theme) is part of a new wave of Star Wars LEGO sets hitting shelves – and Amazon – in 2020, including the nearly 5000 piece, $700 Imperial Star Destroyer that my son will have to talk to his spouse about purchasing in a good 20 years because there ain't no way that's coming anywhere near my house!
If you want to grab the LEGO Mandolorian Battle Pack do so here.
Just a heads up, if you buy stuff using the provided links, The Dad may collect a small commission.