Jenna Fischer Discusses the Note Jim Gave to Pam on The Office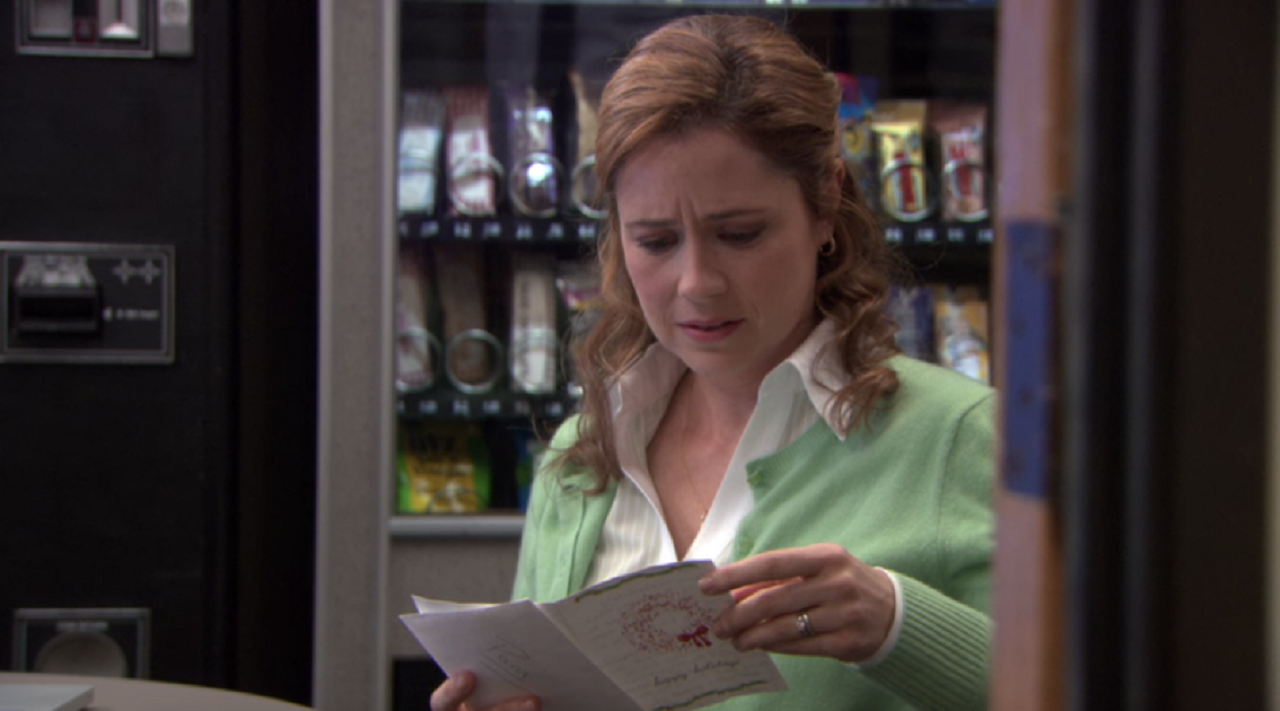 Few recent sitcoms have ingrained themselves into popular culture like The Office has. Picking up where Seinfeld and Friends left off, The Office – thanks to ubiquitous reruns and its presence on streaming apps – is all over the place these days, and it's not even that far removed from when it was actually on the air.
Whereas Friends is celebrating its 15th anniversary with a reunion special this May, The Office ended only 6 years ago. Fans are still obsessed with the minutiae of the show and love to explore its nooks and crannies, like Michael Scott's Michael Skarn movie, Threat Level: Midnight, which you can now watch on YouTube.
Not every mystery has been answered, but as the years go by, and the cast hosts podcasts about the show, more and more are being revealed. The latest one? What was on the note Jim almost gave to Pam in the teapot gift she got during their Christmas Yankee Swap.
Jenna Fischer and Angela Kinsey host The Office Ladies podcast, where they discussed the note, which Jim initially had inside the teapot gift, only to pull it out before he gave it to her. She didn't actually get the note until the show's final season.
Fischer said that only she and John Krasinski know what's on the note because show creator Greg Daniels suggested that Krasinski write something personal to his costar. According to Fischer, he used the opportunity – which came during the show's final season when, she said, "We were wrapping up filming, we were wrapping up the series, and we were all so emotional at that time." – to detail what she, and their time making the show together, meant to him.
She says that the note felt more like John the actor saying goodbye to Jenna the actor, as opposed to Jim writing to Pam. The first time she read the note was on camera, which was a bit too much for her to handle. "The first take was probably not usable," she says.
Tantalizing as the contents of the note may be to aficionados of The Office, Fischer said she'll never reveal the exact contents. But "just know, it was perfect."
Just like Jim and Pam's relationship.