The Rock Sends Christmas Message To 13-Year-Old Recovering From Surgery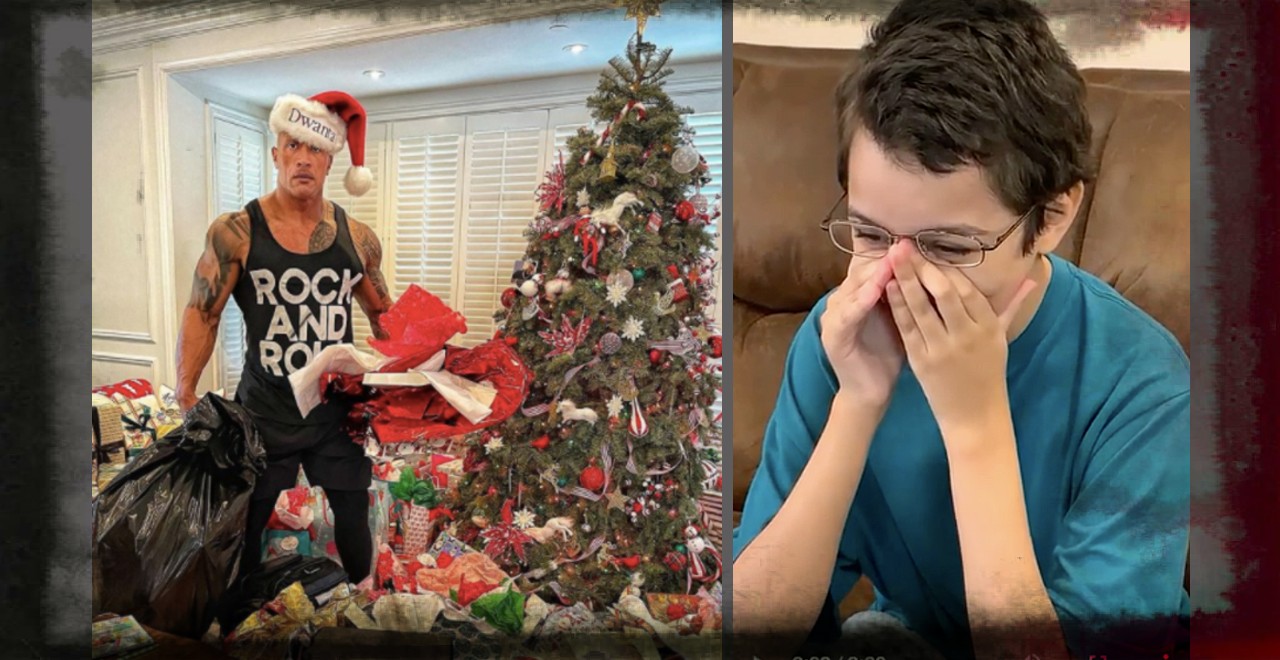 The Rock is truly the gift that keeps on giving. There are few things the man won't do to make his fans' lives a little brighter, and even better, he seems to thoroughly enjoy doing it.
13-Year-old Jaxon Patel from Florida has had a tough year, and though it was a long shot, his mom Shannon reached out to Jaxon's biggest hero for some much-needed support. By some Christmas miracle, Shannon's plea reached its target. And in his typical fashion, The Rock saw a fan in need and sent the 13-year-old a heartwarming message.
The Rock took to Instagram to share both his message and Jaxon's heartwarming reaction. In his post, The Rock explained that scoliosis had impacted the young teen for half his life.
"He just had a huge surgery where they placed two long rods in his back and had to cut him open from the top of his back all the way down to his lower back," the post's caption explained. "His amazing mama, Shannon wrote us the most beautiful letter – asking if I could just send her boy some encouragement as he truly is one of my biggest fans and finds inspiration in the things I do."
The WWE star turned actor then goes on to explain something that's abundantly clear, but worth repeating. "I always say it, because it's true – stuff like this will always be the best part of my fame."
View this post on Instagram
There are many celebrities that pop up repeatedly in the news, ones who frequently give back to their fans when they need it most. It's truly something that will never get old, seeing public figures use their fame for good. It brings joy to whoever is on the receiving end, it warms our hearts, and it reminds us all of just how good it feels to give back.
"Stay strong, Jaxson," The Rock's message concludes. "And remember to be proud and embrace your cool, bad ass scar! It's the reminder of the warrior that you are."